Breaking: Baseball coach Scott Stricklin receives raise, extension from UGA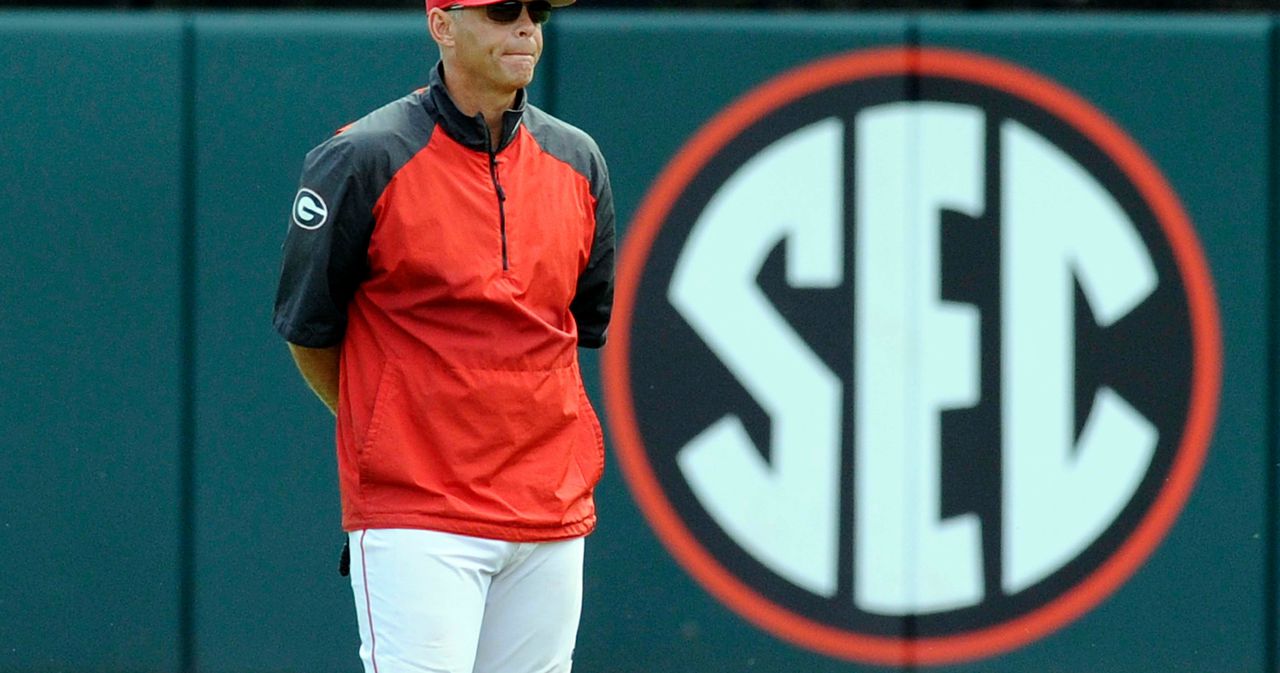 ATHENS — Patience paid off for Scott Stricklin.
The Georgia baseball coach has agreed to terms for a contract extension and increase in pay that will keep him with the Bulldogs at least through the 2022 season. His previous deal was set to expire after next season.
"I couldn't be happier," said Stricklin, who came to Georgia from Kent State in 2013. "It just gives us stability and shows the confidence that Greg McGarity and Jere Morehead and our administration has in our program. We have been able to have success even with [the previous] contract expiring. But they believed in us, they believed in Georgia and they believed in the program."
Stricklin said he would be receiving a "modest raise" to remain as Georgia's coach. Financial terms were not disclosed by either side, but Stricklin earned $575,000 annually under his previous agreement.
"It's not about money," said Stricklin, who was not represented by an agent. "If I had an agent, he'd be upset with me because I only want to be at Georgia."
Raises are also expected for members of Stricklin's coaching and support staff.
Keeping Stricklin to this point was an anomaly of sorts in this day and age of ultra-competitiveness in college athletics. Stricklin just completed his fifth season with the Bulldogs, and it was the first year of his tenure that they finished with a winning record and reached NCAA postseason play. Georgia (39-21) was awarded a national seed (8) and had the second-best conference record (18-12) in the SEC. However, the Bulldogs lost to Duke in the finals of the NCAA Athens Regional. After five years as coach, Stricklin's record at Georgia is 143-140-1 overall and 61-86-1 in SEC play.
But UGA's administration has shown extraordinary patience in giving Stricklin time to execute "a complete rebuild" of the baseball program. McGarity said that was because of the plan and timeline Stricklin gave him at the time of his hiring in June 2013.
"When [baseball facilitator] Ted White and I first met Scott, he discussed in detail his plan and vision for this program and he emphasized it was going to take some time," McGarity said Friday. "At that point, his first two classes had basically already been done. Scott said he was going to honor all those commitments, but he wanted to build through the high school recruiting process. I remember taking notes and he said the plan was we should start seeing some improvement in Year 4 and we should be nationally competitive in Year 5.
"That's what we saw, and I feel comfortable that Scott has followed his plan and I have every confidence that his plan will continue to materialize."
Georgia lost a lot of key pieces from the 2018 team to graduation and the MLB draft, including all-star senior Keegan McGovern, junior designated hitter Michael Curry and junior left-hander Kevin Smith. But the Bulldogs also have every position player returning from the 2018 team and saw Cole Wilcox, a right-handed high school pitcher from Ringgold who was considered a top-20 major league prospect, choose UGA over pro baseball.
Georgia began to show marked improvement at the end of the 2017 season when it won its final three SEC series. That continued into this year as the Bulldogs set a school record for fielding percentage, recorded the second-lowest staff ERA in 50 years and clubbed 64 home runs while hitting .282 as a team.
Probably the most impressive accomplishment under Stricklin has been his ability to recruit at a high level despite being saddled with a short-term contract.
"These recruits know the players we have in front of them," Stricklin said. "They knew it was just a matter of time before we started winning in a big way. It came up with some of the kids that we were recruiting the last couple of years. But they all had confidence that we were going to get this thing turned around and they wanted to be part of it."
Next
Who are best players Georgia will face this season?