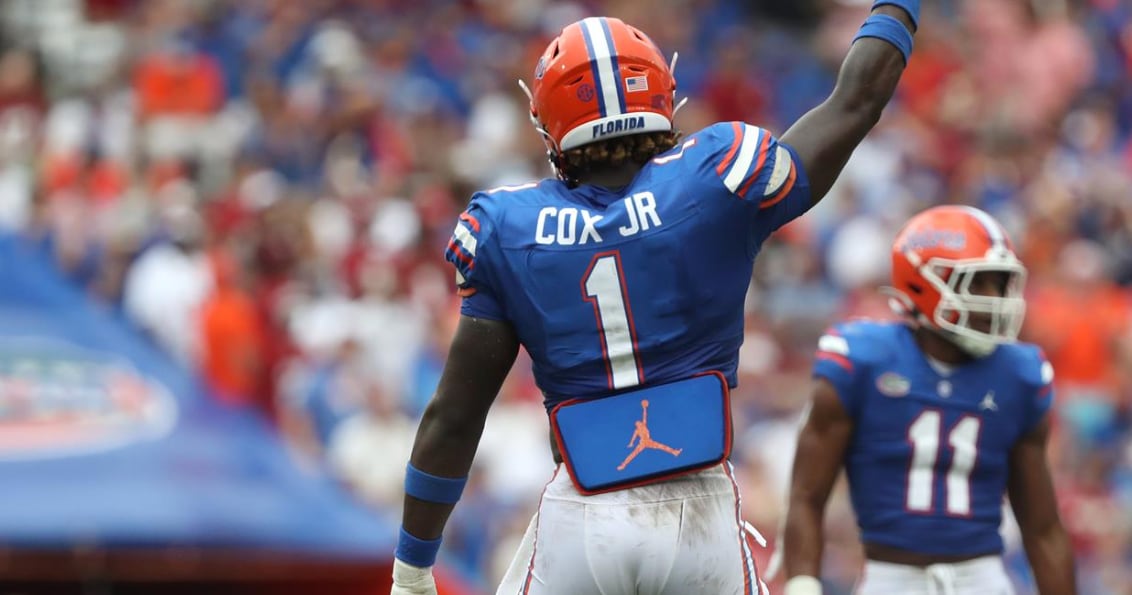 Florida sack artist Brenton Cox puts Georgia offensive line on notice
Cox's playful comment is the sort of playful confidence Florida players have long been known for, and in his case, it's likely aimed at players he has grown up playing with and against in the youth ranks.
No harm, for sure, but it certainly reminds Georgia that teams will be taking aim at the defending national champs when the teams meet on Oct. 29.
Coach Kirby Smart and the Bulldogs are feeling pretty good about themselves entering this season despite losing 15 players to the NFL draft, including team captain and offensive tackle Jamaree Salyer.
"We will not be hunted at the University of Georgia, I can promise you that," Smart said at the SEC Media Days last month in Atlanta.
"The hunting we do will be from us going the other direction."
Maybe so, but it seems Cox has struck first on social media with his verbal warning shot.
The Bulldogs opened as a 17-point favorite to beat Florida this season in Jacksonville earlier this offseason.
Smart hinted during the offseason Georgia would be more inclined to push things more offensively.
"We want to score points and to that you have to have skill players that can make plays," Smart said. "We feel we're in a good position to do that."
It's just a matter of Smart putting the hammer down.
The Bulldogs outscored opponents last season 163-25 in the first quarter and 195-40 in the second quarters of games.
But the third quarter margin was 116-21, and the fourth quarter was 105-67.
"For a number of those games we put ourselves in a position to where we didn't need the quarterback to make plays in the second half of games," UGA offensive coordinator Todd Monken said during the CFP last season.
"It was just a matter of opportunities, I think, more than anything because of the way games went."
Next
Closer look: Brock Bowers, Herschel Walker not given fair due on ESPN …