Breaking News: Georgia Bulldogs' legend Loran Smith hospitalized after practice mishap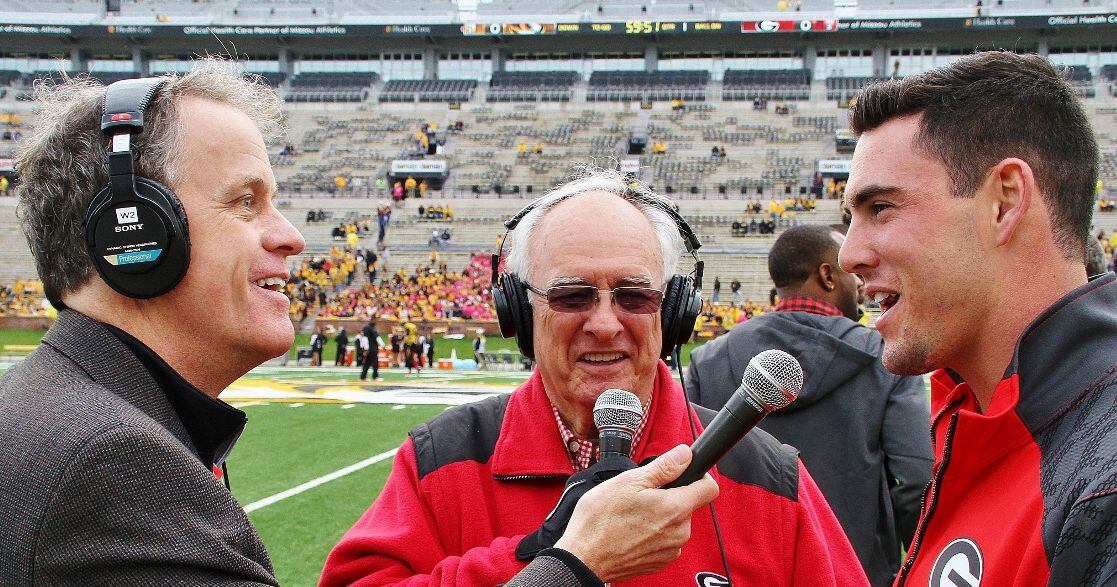 ATHENS — A key Georgia Bulldog has been sidelined this week — at least.
Loran Smith, a legendary figure who wears a bunch of different hats for the UGA Athletic Association, was injured while watching practice on Monday. Smith suffered a broken hip and a fractured elbow when run over by two players flying out of bounds. He underwent surgery on Tuesday at Piedmont Athens Regional Hospital.
Smith, who turned 80 in May, is said to be resting comfortably.
"Loran told me to tell y'all it was an upper extremity injury," Georgia coach Kirby Smart quipped.
The Bulldogs were practicing in the Billy & Porter Payne Indoor Athletic Facility — known to players as the "House of Payne" — due to rain on Monday. According to witnesses, Smith was standing on the sideline talking to UGA donor John Parker when both men were taken out on when two special-teams players ran out of bounds. Parker was not seriously injured.
"It was a sideline play and unfortunately he got pretty injured," Smart said. "Hopefully, he'll be able to bounce back."
Said Bill Saye, a close personal friend: "I was volunteering at the hospital today and you'd thought the president was there. They had it on lock-down. …. I'm sure he was talking to somebody and not paying attention. As many practices as he's been to, it's a wonder it hasn't happened before."
Smith is former executive director of the Georgia Bulldog Clubs of American, the author of multiple books on Georgia athletics, writes two syndicated columns, assists UGA in development and as a fundraiser and still works on the Georgia Radio Network's game-day broadcast. Smith is most famous for his longtime role as sideline reporter for broadcasts, sending information up to legendary play-by-play voice Larry Munson, who would summon him by asking, "Whattayagot, Loran?"
"He is the ultimate jack of all trades," said Claude Felton, UGA's director of sports communications.
A native of Wrightsville, Ga., Smith is a former miler and letterman for the Georgia track team. He has worked for the university in some capacity or another since 1960.
Smith a past chairman of the State of Georgia Sports Hall of Fame and was elected to the Hall of Fame in 1997.
Smith's books include: "Glory, Glory" (with Lewis Grizzard), "Fifty Years on the Fifty" (the Orange Bowl story); "Dooley's Dawgs" (with Vince Dooley); "Between the Hedges" (story of Georgia's first 100 years of football); "Let a Dead Horse Rest;" "Let the Big Dog Eat" (with his wife, Myrna, a collection of tailgate recipes); "Finish the Drill" (the inside story of Georgia's 2002 championship season); "Beloved Dawgs" (four years of David Pollack and David Greene); "Wally's Boys" (story of Wally Butts' years as head football coach); The Athens Sketchbook" (history of Athens and UGA); and his most recent book–"The Football Vault" (the story of Georgia football from 1892-2007). He also has written five books on The Masters that have been published by the Augusta National Golf Club.
UGA News
Next
Practice Report: Georgia DE David Marshall not in attendance at …