Dan Mullen complains to SEC about officiating call from UGA game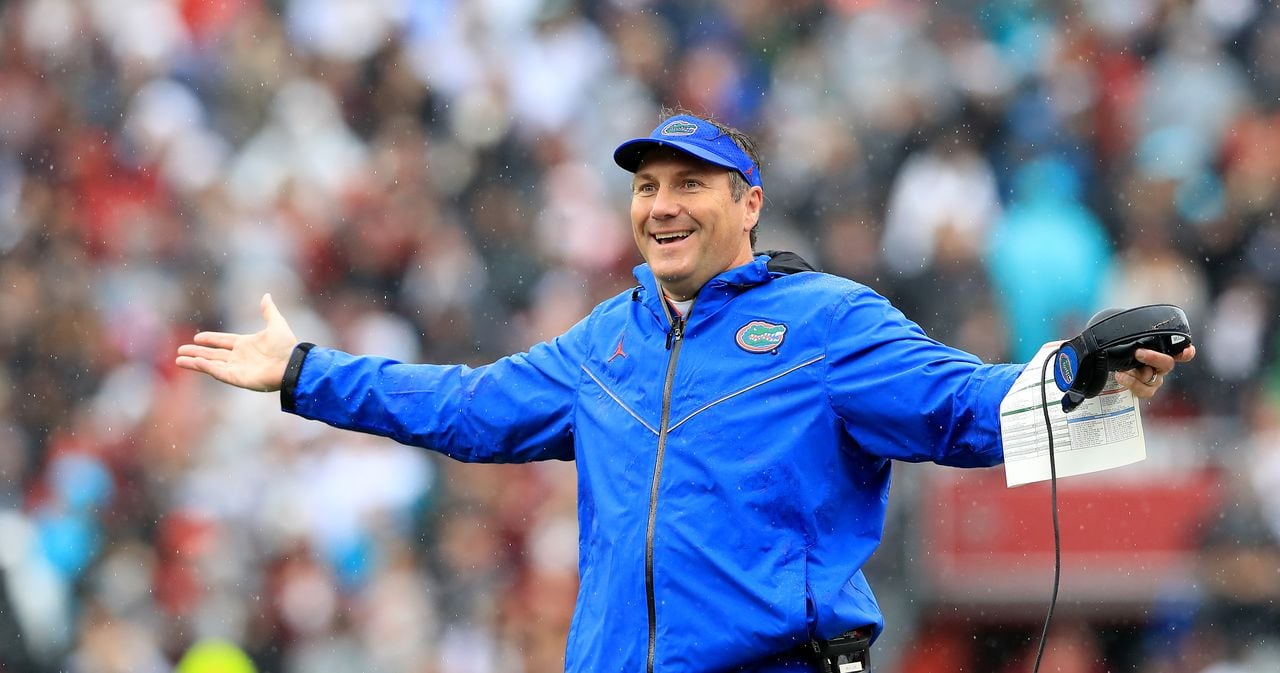 Dan Mullen, who is catching heat from the Florida fans and media over the UGA loss, turned his attention to the SEC about officiating on Monday.
Mullen wants to know what the SEC's "motive is" for allowing Lawrence Cager's catch in the second quarter to stand in UGA's 24-17 win over the Gators (see below for the video). The catch was reviewed on replay, and confirmed as a reception.
The Florida coach was asked if he's heard from the SEC office about the call.
"I've not gotten any word, we've asked," Mullen said on Monday during his weekly press conference.
"You'd have to ask them that, that decision was made in Birmingham on that play. I've asked, I haven't heard anything from them. I guess you'd have to ask what their motive is for making the decision the way they did in Birmingham. That had nothing to do with on-the-field officials."
It turned out to be a big play in the game, as Cager's reception on third down deep in Florida territory gave the Bulldogs a new set of downs. The Bulldogs scored a touchdown three plays later to go ahead 10-3.
Also on Monday, Mullen made it a point to mention his respect for officiating. He's clearly dissatisfied with the replay crew and the higher-ups at the SEC.
On the flip side for Florida, the Gators got some game-changing calls in their favor in the win over South Carolina. The questionable calls upset so many fans that the SEC commissioner felt compelled to issue a statement on officiating.
Next
Georgia football practice observations: Bulldogs nearing full strength