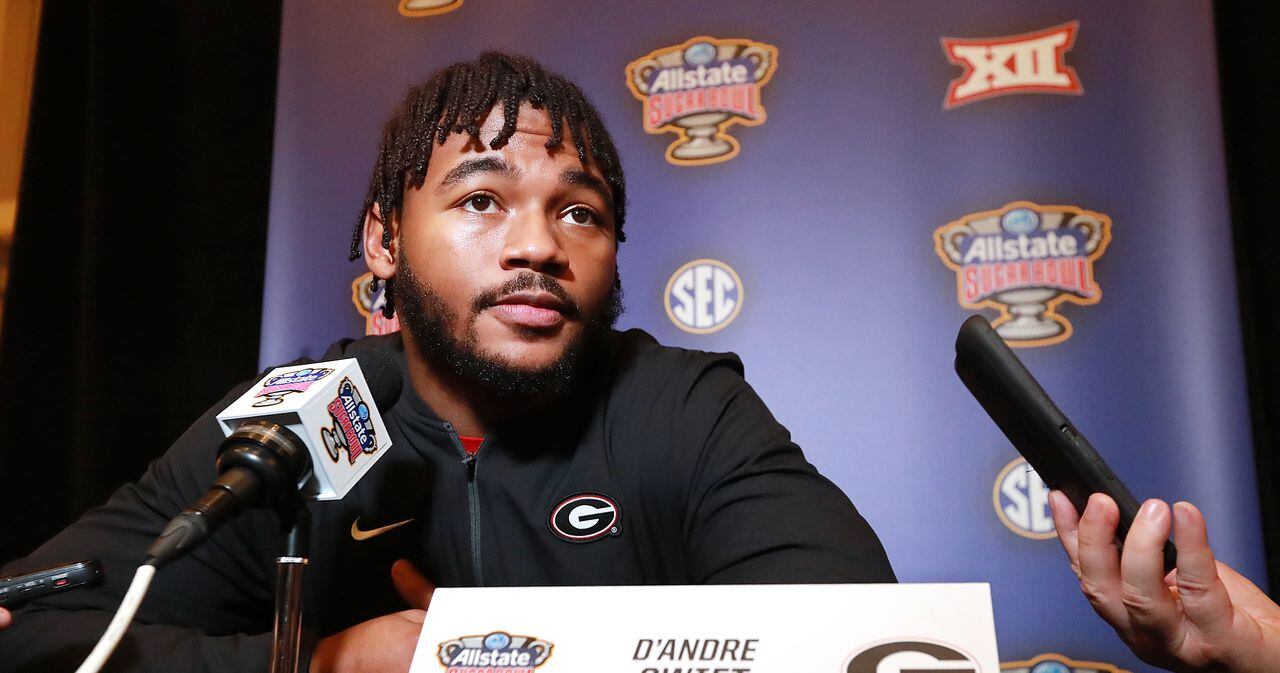 Georgia football podcast: ESPN analyst has strong take about D'Andre Swift, UGA RBs
Georgia football is the No. 1 topic every day on DawgNation Daily — the daily podcast for Georgia Bulldogs fans. Catch up on everything happening with UGA athletics with host Brandon Adams and the DawgNation experts as they break down the latest Georgia football recruiting news and discuss coach Kirby Smart's quest to return the Bulldogs to the top of the SEC. On episode No. 1,145 (March 4, 2020) of the podcast, Georgia fans can hear a discussion about what ESPN analyst Todd McShay said about D'Andre Swift's rank among recent UGA running backs.
Georgia football podcast: ESPN analyst has strong take about D'Andre Swift, UGA running backs
Beginning of the show: Former Georgia running back D'Andre Swift is the best player in this year's NFL draft at his position and compares well with recent UGA stars as well according to ESPN's Todd McShay. I'll have some fun with that take on today's show and discuss the salary details for new UGA special teams coach Scott Cochran.
10-minute mark: I share today's edition of the BA Q&A and discuss the latest news involving five-star cornerback Tony Grimes.
15-minute mark: Former SEC and NFL star Chuck Smith joins the show. Some of the topics covered include…
A behind-the-scenes look at what made Cochran special at Alabama
An examination of what it will take for UGA to upgrade its pass rush and generate more sacks
An evaluation of four-star linebacker Barrett Carter
30-minute mark: I take a look at other SEC headlines including four-star linebacker Dallas Turner's recently- released list of finalists, another push for the SEC to pursue USC after some additional chatter this week and an admission that all my predictions don't come true after news of a former SEC assistant that I once touted falling on hard times with a less-than-stellar new job.
End of show: I share the Gator Hater Updater.