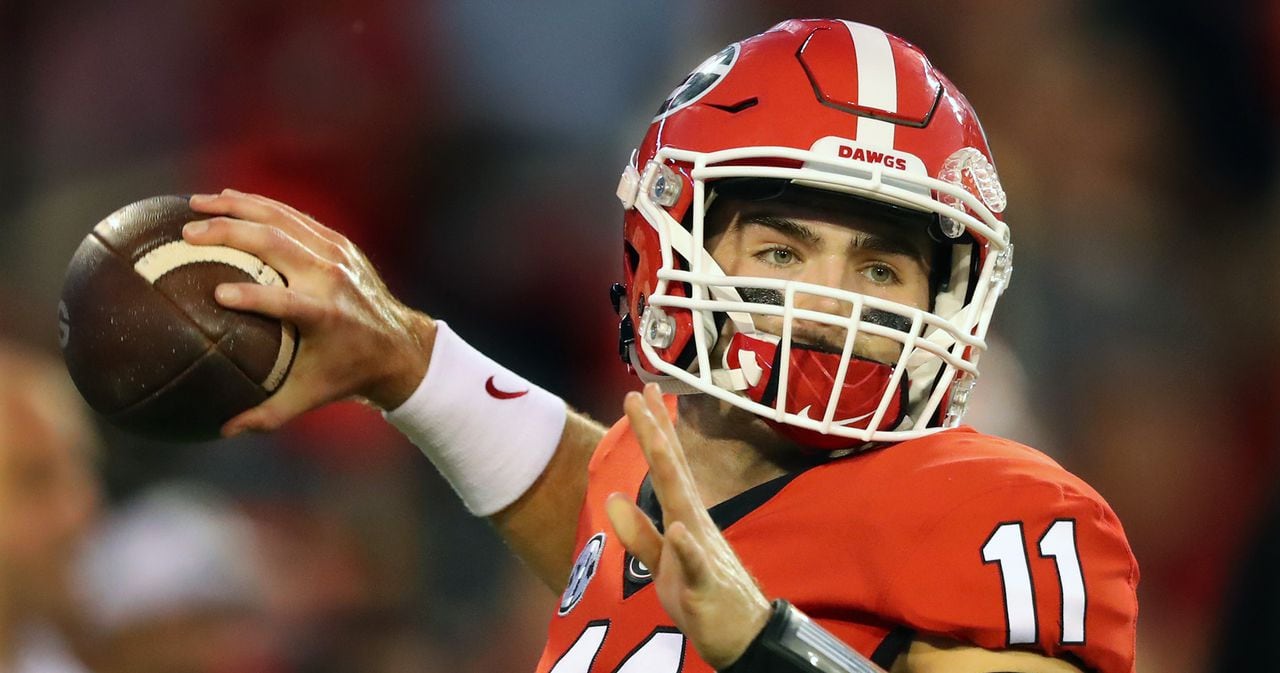 Georgia football podcast: One thing will be noticeably different about Jake Fromm in 2018
Georgia football is the No. 1 topic every day on DawgNation Daily — the daily podcast for Georgia Bulldogs fans. Catch up on everything happening with UGA athletics with host Brandon Adams and the cast of DawgNation experts as they break down the latest Georgia football recruiting news and discuss UGA coach Kirby Smart's quest to keep the Bulldogs on top of the SEC. On episode No. 621 (Jan. 15, 2018) of the podcast, Georgia fans can hear a discussion about how Georgia quarterback Jake Fromm will be perceived differently in 2018.
Georgia football podcast: One thing will be noticeably different about Jake Fromm in 2018
Note: The Monday episode of DawgNation Daily was pre-recorded to allow our production staff to enjoy a day off. Some late-breaking news topics aren't discussed ― such as the departures of Roquan Smith, Trent Thompson and Jacob Eason from UGA. We'll be back Tuesday with a normal show where all those topics will be addressed, as well as the latest UGA recruiting news.
Beginning of the show: One SI writer said she thinks Jake Fromm will be one of college football's "star quarterbacks" in 2018. That's a new perception for Fromm, who was just leaving high school this time a year ago. However, UGA fans shouldn't expect Fromm to change just because his celebrity status is growing. I'll talk more about why that is on the Monday show.
10-minute mark: DawgNation's Chip Towers joins the show. Some of the topics covered include:
Good memories for UGA fans collected during 2017 season
Some thoughts about who the Bulldogs' 2018 leaders will be
Whether kicker Rodrigo Blankenship enters the offseason with his confidence level high
And lingering frustrations for UGA fans regarding the officiating in the College Football Playoff National Championship Game
25-minute mark: I take a look at some other SEC headlines, including what Kentucky athletic director Mitch Barnhart wrote in a letter to Pac-12 administrators regarding his dissatisfaction with what Barnhart thought was a blown call from the league's officials during the TaxSlayer Bowl, an explanation from Auburn quarterback Jarrett Stidham on why he chose to return to Auburn and a classy move by South Carolina.
End of show: I update the Gator Hater Countdown.