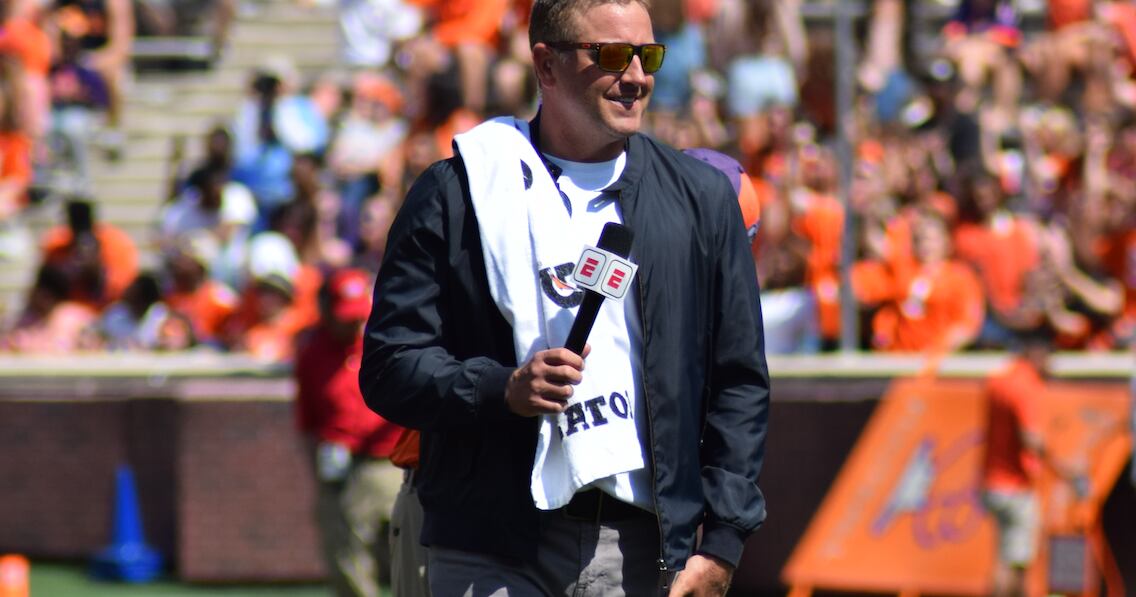 ESPN analyst Kirk Herbstreit: Georgia football 'starts with Jake Fromm'
CLEMSON, S.C. — Jake Fromm's leadership is the key to Georgia football competing at a championship level, according to ESPN analyst Kirk Herbstreit.
"It starts with Jake Fromm, and I know they lost some key pieces," Herbstreit told AJC-DawgNation on Saturday before he provided color analysis for Clemson's spring game.
"But in my mind with his leadership, and with the way they've recruited in the last three years, there's no question or no concern for me to wonder whether or not this is going to be an offense that will be productive."
Georgia coach Kirby Smart has been thrilled with Fromm in spring drills.
"He's really been a tremendous help for the other two quarterbacks that are here," Smat said.  "Obviously, we've got a lot of confidence in Jake and our offensive system and his understanding of running the thing."
Herbstreit was among the strongest proponents of Georgia football getting a spot in the four-team College Football Playoff last season after the Bulldogs lost 35-28 to No. 1-ranked Alabama in the SEC Championship Game.
RELATED: Herbstreit says politics kept Georgia out of college playoff
Then, like now, Herbstreit believed Fromm was a championship level quarterback.
"There's going to be some faces emerging at Georgia …. but by the time we get to conference play, we'll start to know these new names," Herbstreit said. "But Jake Fromm is the guy.
RELATED: Herbstreit says UGA should stick with Jake Fromm over Justin Fields
"You look around the entire county, he's one of those leaders beyond his Xs and Os and what he can do when he starts throwing the ball," said Herbstreit, once a quarterback himself at Ohio State. "Fromm is like a dad that's on the team, the younger players are like his kids, and I just have a lot of confidence that between his experience and leadership he'll get the offense in the right spot."
Indeed, Herbstreit was among the first to say he wasn't surprised Justin Fields would decide to transfer.
It's interesting to look back at how Fields' transfer was viewed then, and even now with the NCAA transfer portal opening up moves for several other players.
• Chris Fowler predicts Fields' transfer open's 'Pandora's Box'