Ben Cleveland: 'Strength on strength, he can match up with anybody'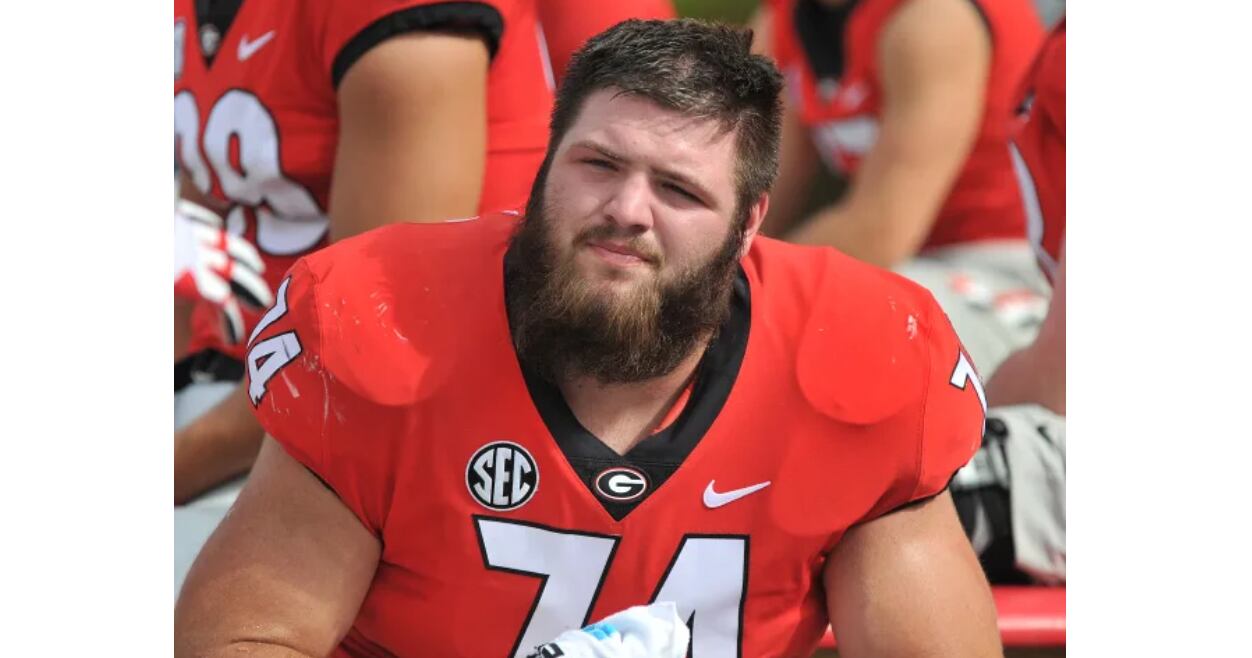 UGA's collection of offensive linemen on this year's roster is one of the best in school history.
After left tackle Andrew Thomas (who appears to be a surefire NFL first-rounder), one of the top names being mentioned is Ben Cleveland, despite the fact that he only saw limited action last season.
The 6-foot-6, 335-pound junior appears to be holding off some stiff competition to be No. 1 on depth chart at right guard heading into preseason practices.
"He can play anywhere he wants to along the offensive line," said Frank Barden, who coached Cleveland at Stephens County (Ga.) High School.
"Obviously, he's a great guard – so big and so strong. When they had the big games in 2017, he did a great job against Alabama's defensive front. When it comes down to strength on strength, he's going to match up with anybody."
Last season, "Big Ben" began to realize some of his enormous potential, quietly working his way into the starting rotation. However, after four starts to kick off the year, Cleveland's season got off track when he suffered a fracture to his left fibula against Missouri.
After sitting out five games (including dressing out, but not playing against Florida), Cleveland returned to the team for the final stretch. Along with lingering pain from the leg injury, Cleveland also struggled with related ankle problems.
"It's tough," Barden said. "I talked to people down there, and Ben worked hard to get through the injuries. I think (UGA) did a great job bringing him along. I think you're going to have some injuries like that and the good thing to watch – and the fun thing – is how you bounce back from them. And it looks like to me he has done great in the offseason and has prepared himself for the upcoming fall."
With Cleveland back at full speed for spring practices, he was able to showcase his talents in competition with other star-studded recruits. When he's healthy, Cleveland has proven he can play at a high level.
What's the next step in his game? "Mastering the art and skill of the position of offensive line," Barden said. "He is so naturally talented. In high school, he could beat people on raw talent. As he continues to learn the skill of being a great offensive lineman in college, it's going to fun watching him.
"For me, it's been more about watching (his mental growth) than physical. He's always been just so physically gifted. I think he's going to be better this fall for Georgia than he was for the last two … his future is so bright."
UGA News