Georgia football parent Chris Milton remains 'unshaken' in his fight for equality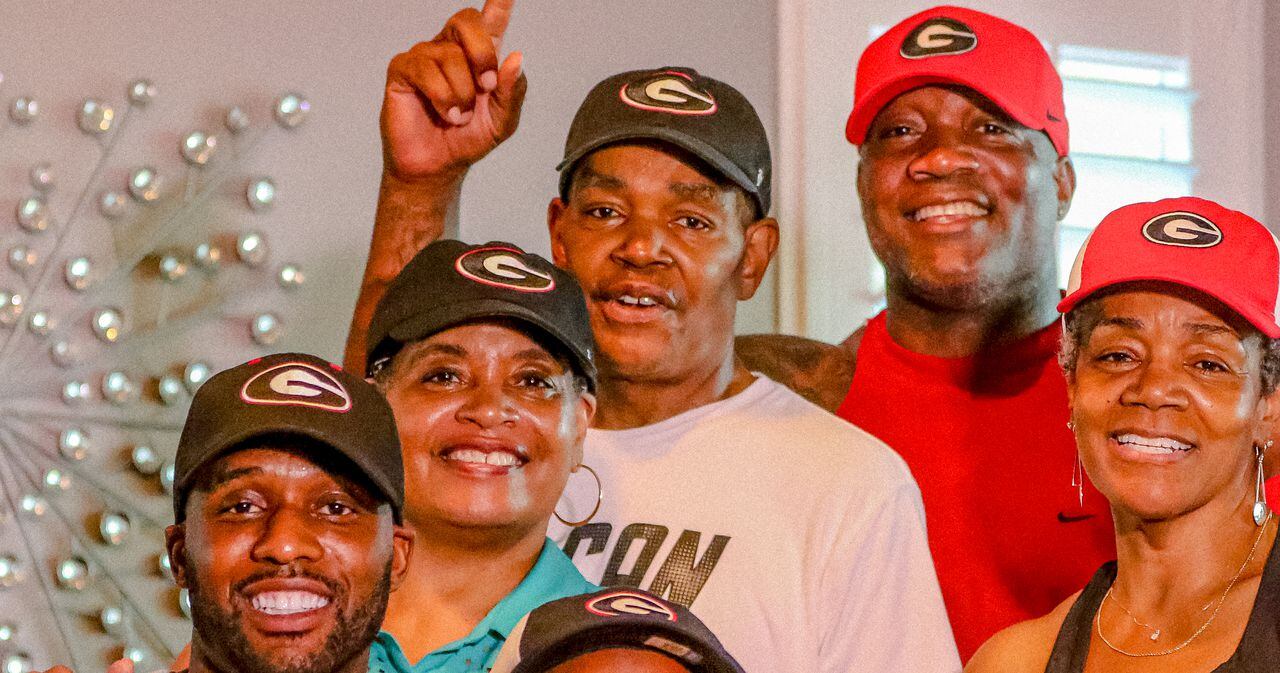 Chris Milton is the father of Georgia football freshman running back Kendall Milton. 
The 6-foot-3, 290-pounder from Clovis, Calif., comes across as reasoned and intelligent, yet with a keen sense of emotional awareness. He carries those traits around the way he would mere 55-pound dumbbells in each hand. 
That was after a night where he let himself down. Or to be very clear, where he felt that he let his son Kendall down. 
The tweet he asked his son to take down 
The freshman Bulldog tailback tweeted out a message that voiced his displeasure with the current administration. He stated those that did not agree with him could simply unfollow his account.
The reaction to Milton's tweet went both ways. One account responded by saying "the last thing any of our players do is get politically involved. Kneel between those hedges and it will not be taken lightly."
Chris Milton was disappointed by that stance. Especially taking into account how much respect Kendall had shown UGA fans on social media up to that point. 
Milton told his son to take the tweet down, but later stated publicly how much he regretted doing so. He was moved to tears while discussing it. 
"That someone could tell him if he chose to take a knee, then it won't be taken lightly that's disheartening," Chris Milton said last week. "Especially since Kendall never said that. He never even inferred that. But to throw that out there in this climate with what is going on in society, it is concerning. Especially while preparing to drop him off across the country again back at Georgia. So the way I have to look at it, I feel like a hypocrite right now and it angers me because that is not who I am."
"But I have to look at the big picture and you know what because I don't trust people. So I said to Kendall to please take it down and I felt so bad about that because that's not who we are. I'm sorry right now with this. Because I am tearing up, man. I feel like that is just another power move from people. They use that hate and they use it to control you and that's exactly what happened and I'm beating myself up right now. Because that's not who we are. It hurts, man. It freaking hurts, bro."
"I'm sorry, man. I am. But you know what? I want people to know that at 6-foot-3 and 290 pounds, this breaks me, man. So when they see me standing up and they see me talking and when they see that, they don't know that I just dried off some tears, man. And those tears, instead of making me quit, those tears are what makes me keep fighting. Because it is just not right. It is just not right."
For his family, the ledger about having his son having a voice does not outweigh his greater concerns as a father. 
"First and foremost, I don't give a damn about football," Chris Milton said. "I give a damn about my family, their safety, and their well-being. That's always going to be first and paramount to me."
Does he feel like his son will have that type of platform when he is older? 
"To answer that question very truthfully, I feel like he should be able to have his voice now," Chris Milton said. "I feel like he should have his voice now. I feel like that now at 18 years old as a registered voter of the United States of America that he should be able to voice his opinion and not have blowback come on him. 
Next
SEC Media Days to go virtual, live event previously scheduled in …