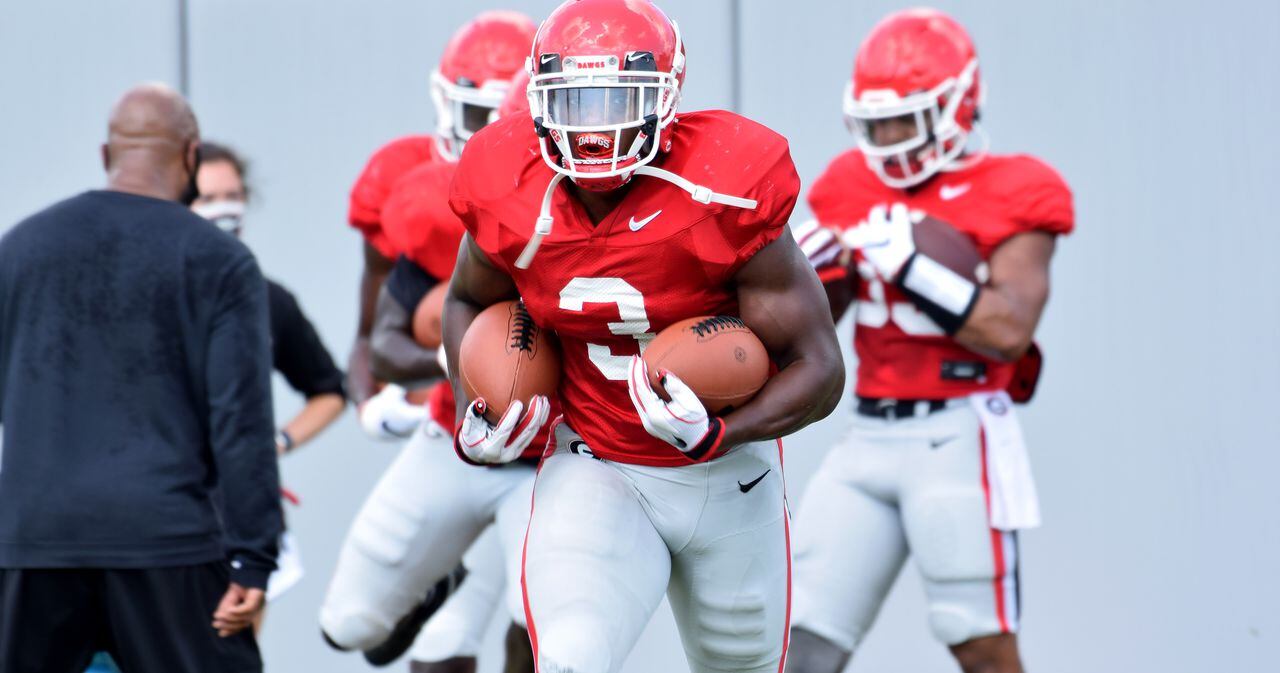 Georgia football favored to barbecue Arkansas Razorbacks in Fayetteville
ATHENS – Georgia football has opened as a 24 1/2-point favorite over Arkansas in both team's season-opening game.
The No. 4-ranked Bulldogs kick off against the Razorbacks at 4 p.m. at Razorback Stadium in Fayetteville.
The game features several storylines, from the Georgia quarterback situation to Arkansas' futility in SEC games.
Redshirt freshman D'Wan Mathis is believed to be the frontrunner to start for the Bulldogs with redshirt sophomore JT Daniels (knee) not cleared for game action at latest report.
Mathis had emergency brain surgery on May 23, 2019 and will be wearing a special helmet to help protect his surgically repaired skull, which features metal screws and plate.
RELATED: Why D'Wan Mathis should start at Arkansas
Arkansas. meanwhile, will try to snap a 19-game league losing streak and win an SEC home game for what would be the first time since a 2016 victory over Florida.
Hogs coach Sam Pittman is a former Georgia assistant, serving under Kirby Smart from 2016-2019 as the line coach.
Its the first time the programs have met since a 45-32 Georgia victory in Little Rock in 2014.
The Bulldogs last trip to Fayetteville was in 2009, a 52-41 victory.
Arkansas most recent win over Georgia was in 2010, when a Bobby Petrino-coached team scored a 31-24 victory in Athens en route to a 10-3 campaign.
Here are the other SEC lines
Tennessee -3 at South Carolina
Alabama -26 at Missouri
Florida -13 at Ole Miss
Mississippi State at LSU -18
Vanderbilt at Texas A&M -30
Kentucky at Auburn -9
Tennessee at South Carolina, No Line
Alabama at Missouri, No Line
Georgia football preseason
Why Georgia should start D'Wan Mathis
Next
Sam Pittman kicking off Arkansas football with cookies, charisma and …