Georgia football instant observations following epic Peach Bowl win over Cincinnati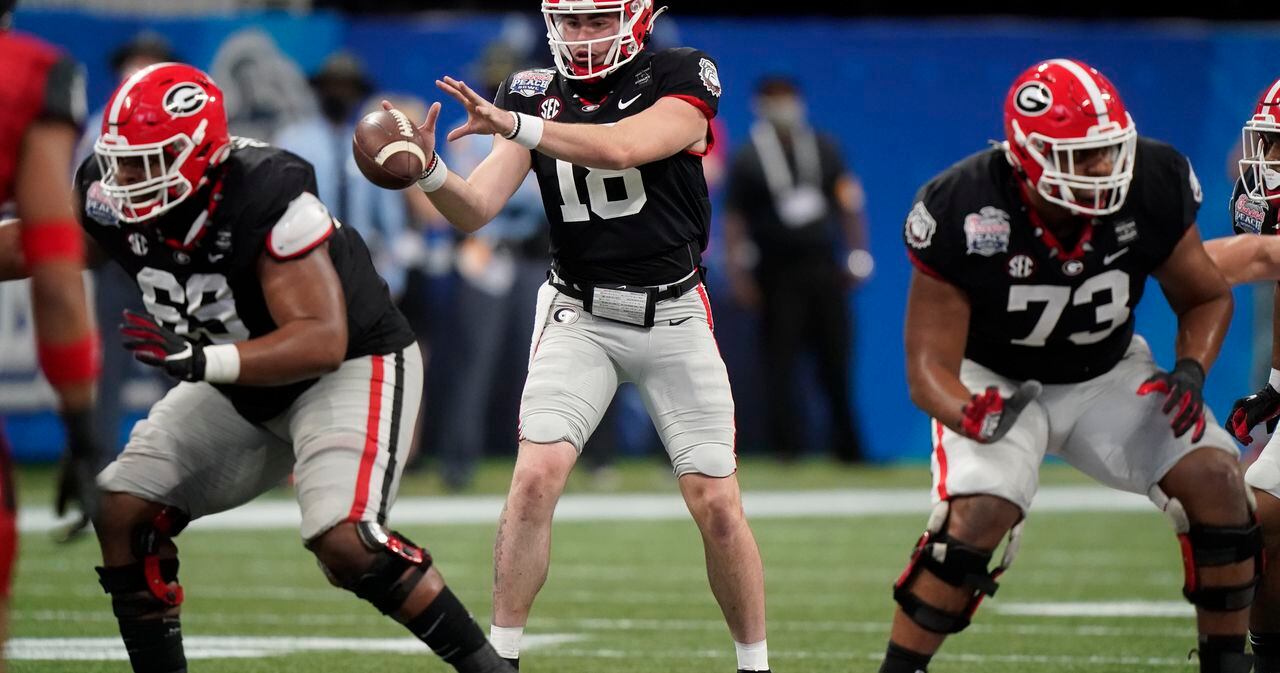 Georgia needed a big play to stage a comeback. And it turned to walk-on kicker Jack Podlesny, as he made a career-long 53-yarder to boot Georgia to a 24-21 win over the Cincinnati Bearcats.
The Bulldogs re-possessed the ball with 1:28 remaining and drove to the Cincinnati 36-yard line thanks to a series of catches from Kenny McIntosh. After two straight incompletions, Podlesny trouted out and drilled the biggest kick of his career with :03 seconds left. It turned a 21-19 deficit into a 22-21 lead.
The Bearcats, who had struggled for much of the second half offensively, were able to do enough to force Georgia to use its timeouts. The Bulldogs got a stop, but it was still a curious decision from Smart.
The decision by Smart reminded many of Georgia's 2018 SEC Championship Game when Georgia ran a fake punt on fourth and 11 with Justin Fields. The game was tied at 28 at that point in time. The Crimson Tide went on to score and win the game, sending Alabama to the College Football Playoff.
Still, the Georgia offense did just enough to bail out the decision as the Bulldogs were able to get the win.
JT Daniels less than stellar but big late
There's been a lot of hype surrounding JT Daniels. You saw why that was the case as he had two 50-plus yard completions in the game. And he did engineer a late scoring drive when it mattered most to give Georgia the win.
But this was, by far, Daniels' least impressive game as a Bulldog. He threw a costly interception in the endzone that kept points off the board for Georgia. He then had a fumble that Cincinnati recovered when Georgia was just outside the red zone, one of two fumbles for Daniels on the day. Those two turnovers were more than he had in the previous three games he started for Georgia.
Next
RECAP: Georgia pulls out last-second 24-21 win over Cincinnati in …