Georgia football coach Kirby Smart displeased with Jake Fromm, Justin Fields' scrimmage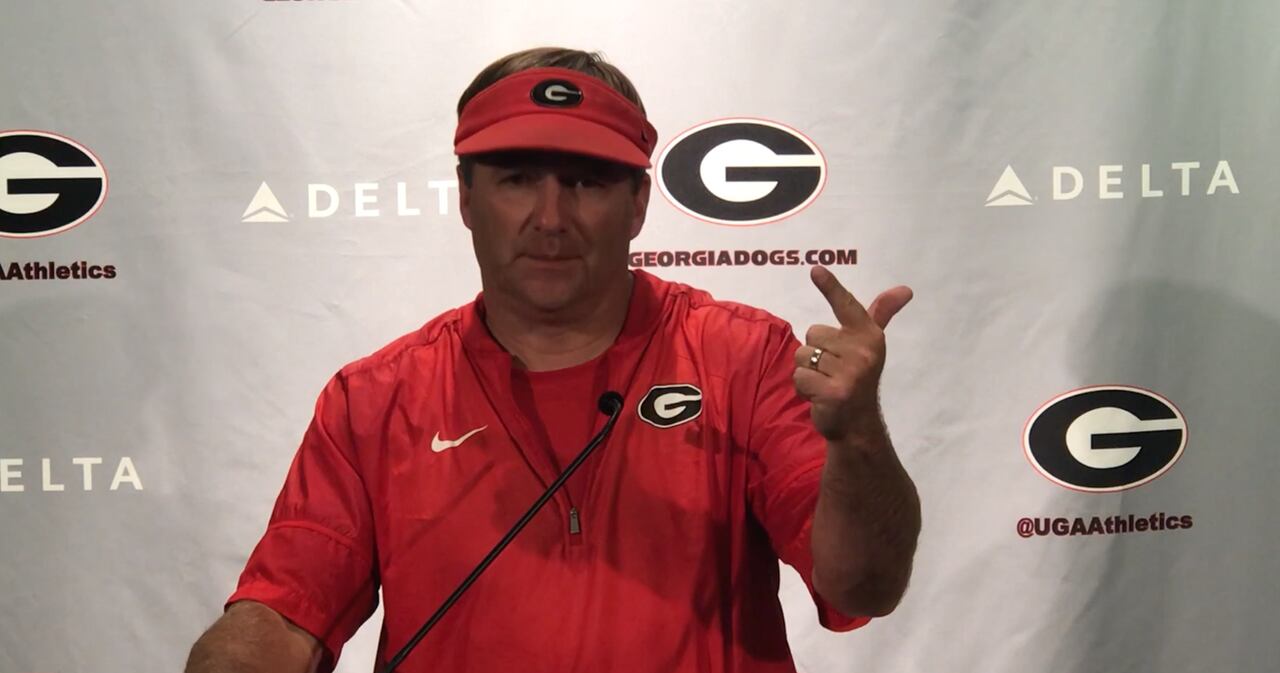 ATHENS — Georgia football coach Kirby Smart was displeased with quarterbacks Jake Fromm and Justin Fields following Saturday's scrimmage.
It was a departure from the norm from Smart, who has complimented Fromm and Fields at each turn this offseason.
RELATED: Kirby Smart pleased with quarterbacks in first scrimmage
"There was a little more passing situations involved," Smart said, discussing Scrimmage Two at Sanford Stadium. "We didn't have really good timing in the passing game. That could be attributed to two things: Either we played better on defense, or we're just not where we need to be in the passing game."
Smart has said one element of the Bulldogs' offense will be an ability to run the football.
Some speculated sophomore Jake Fromm might be able to open up the offense more with a year of experience. Smart might not be ready to turn him or incoming freshman Justin Fields loose.
"Today I was not real pleased with either guy," Smart said in what was at times a fiery post-scrimmage press conference in the Butts-Mehre Football Building. "I didn't think either one of the guys played exceptionally well today, maybe we put too much on them, maybe asked too much of them today.
WATCH: Kirby Smart gets fired up in Georgia football press conference
"Because we didn't go out there and [run] 3 yards and a cloud of dust, we said, 'let's open it up a little bit. Let's throw it around a little bit and see how they do.' I didn't think that was great."
Smart characterized the second scrimmage as "sloppy," though he was pleased with the effort and determination of his players on yet another steamy afternoon.
"I thought the offense was kind of sloppy in the passing game with both groups, but I liked the fight and the demeanor all the way through the situations," Smart said. "We did fastball, and we did two-minute. We did third down, and we did move-the-field, and the kids just kept fighting and competing.
"Pleased with the competition, but we still have a ways to go to get to the point where I think we can have a really good football team."
Georgia opened the season No. 4 in the preseason Top 25 rankings according to the Coaches' Poll. The AP Top 25 and FWAA Super 16 polls have yet to be released.
RELATED: Zamir White torn ACL headlines Georgia football injury report
Smart's focus is completely on the Bulldogs. The team lost 5-star freshman tailback Zamir White to what is likely a season-ending ACL injury in Saturday's scrimmage.
Mike Griffith and Chip Towers discuss
UGA News
Next
Georgia football injury report: RB Zamir White torn ACL, others …