Georgia Football 2017 Opponent Preview: Georgia Tech Yellow Jackets
Welcome to your one-stop shop for Georgia football news and takes every Monday through Friday. Today, we conclude our series of post-spring previews of Georgia's 2017 opponents with a look at the Georgia Tech Yellow Jackets. Obligatory …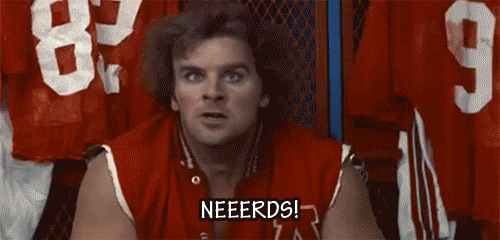 Bulldogs look to continue away team streak in Georgia-Georgia Tech rivalry
The Georgia-Georgia Tech rivalry has settled into a back forth recently with the away team winning in each of the last four seasons. Considering Georgia's dominance of the series — UGA has gone 13-4 over Tech since the turn of the century, including separate streaks of 7 and 5 in a row — this is disconcerting for Bulldog fans. But those fans will be hoping the away team will hold serve for at least one more season.
The Yellow Jackets came back from a dismal 3-9 campaign in 2015 to post a 9-4 record last season. The cherry on top was a 28-27 comeback win against Georgia in Athens. That win ended Tech's regular season on a high note, sending it off to bowl season with a three-game winning streak, which it extended to four by beating Kentucky in the TaxSlayer Bowl. Tech's comeback victory simultaneously ended Georgia's season on a low note, once again reigniting questions about Kirby Smart's game management skills. It was pretty much a dream come true for Jackets fans.
Like the SEC East, the ACC Coastal Division is perennially anyone's ball game, and the Jackets once again have a solid chance to make it to the ACC title game, where they would likely be flattened by Florida State or Clemson. They'll begin the 2017 season on Labor Day against Tennessee in Atlanta, a chance for a third win against an SEC opponent in as many games. Such a feat would surely get a lot Tech fans crowing and raring to extend it to four with another win against the Bulldogs come Thanksgiving weekend.
Offense
It's the Paul Johnson triple-option that all Tech opponents have come to hate so much. What more do you need to know?
For starters, there's a new man under center running that option. Three-year starter Justin Thomas is gone and will likely be replaced by junior Matthew Jordan. A foot injury kept Jordan out of the tail end of spring practice, giving TaQuon Marshall, Jay Jones and Lucas Johnson a shot to usurp Jordan as heir to the starting gig. But it's still expected that he'll win the job outright when practice reconvenes in the fall. Jordan was the starter for the win against Virginia Tech last season, triggering the Jackets' late-season turnaround. He rushed for 121 yards and 2 scores in the game, so he's already proven capable of leading Tech's ground-heavy attack.
Speaking of which, Tech returns its entire stable of running backs. Sophomore B-back Dedrick Mills is the star of the group. He rushed for 771 yards and 12 TDs despite missing four games in 2016. With a 6.5 yards-per-carry average, he packs a pop on his runs. The more he touches the ball, the better off Tech's offense will be.
Defense
With the loss of Patrick Gamble and Francis Kallon, Tech has a lot to replace on the interior of the defensive line. Kyle Cerge-Henderson brings back some starting experience on the D-line, but that's about it. The Jackets will need some new names to step up there or they'll have trouble controlling the line of scrimmage and applying pressure on the quarterback.
The other area that needs improvement is the pass defense. Tech finished 68th nationally in pass defense last season, putting the Jackets in the bottom half of the ACC. The Jackets do return experience in the secondary, which should help, but they really need to improve the pass rush. They were 114th in sacks last season, and if they don't improve that, it will be difficult to improve the pass defense as a whole.
What to expect vs. Georgia
It'll all comes down to how Georgia's defense handles the triple-option. It did pretty good last season, until the fourth quarter, when the floodgates opened and no Bulldog could stop a Yellow Jackets run to save their life. That fourth quarter had to weigh on Georgia's defenders as much as it did on its fans. With almost all the starters coming back this season, Georgia's defenders will clearly remember how they were embarrassed last season, and I'd wager they're resolved to exact some revenge and prepared to put in the work to make sure it doesn't happen again.
FPI Projection — Georgia has a 68 percent chance to beat Georgia Tech.
Previous opponent preview — Appalachian State | Notre Dame | Samford | Mississippi State | Tennessee | Vanderbilt | Missouri | Florida | South Carolina | Auburn | Kentucky
Georgia football +700 to win the SEC
A few weeks ago, we took a look at Georgia's surprisingly good national title odds. Now, it's time look at something a bit more realistic but still a fairly long shot: the SEC title odds. BetOnline recently released its early title futures for each of the Power 5 conferences. As it stands now, Georgia is +700 to win the SEC, putting it fourth behind three SEC West rivals.
Alabama -160
Auburn +500
LSU +600
Georgia +700
Florida +1000
Tennessee +1400
Texas A&M +4000
Arkansas +5000
Ole Miss +6600
South Carolina +6600
Kentucky +8000
Mississippi State +8000
Missouri +8000
Vanderbilt +15000
Those odds mark Georgia as the SEC East favorites, which is right where fans want and expect to be in the second year of the Kirby Smart rebuild. CBS Sports has been delving into these conference title futures and here's what Chip Patterson had to say about Georgia's SEC title chances:
It will be interesting to track the odds as we get closer to the season, but right now, it seems like Georgia is the favorite in the SEC East with Florida and Tennessee projected to finish behind the Bulldogs. It's true that Georgia might have the best backfield in the division with Jacob Eason, Nick Chubb and Sony Michel, but it's also been five years since this team has been able to avoid the frustrating — and occasionally stunning — unexpected loss that has kept an otherwise talented and capable squad from winning the division.
Robert Loeb and Jan Zielinski lose NCAA doubles final
The Georgia tennis doubles team of Robert Loeb and Jan Zielinski fell short in its quest of a national title, losing to Oklahoma's Andrew Harris and Spencer Papa in the final of the NCAA doubles tournament at Dan Magill Tennis Complex in Athens.
Proud of these guys and what they mean for our program! Not bad for a freshman and a sophomore. Next year is going to be a blast! pic.twitter.com/bpKh16ytAU

— Georgia Tennis (@UGAtennis) May 29, 2017
And with that, the Georgia tennis season officially comes to a close. Both the men's and women's teams went deep into the NCAA Tournament, as did many individual Bulldogs in the singles and doubles tourneys. All fell short of a national title, though. It's a disappointment to go 0-for when all the tournaments were played on Georgia's home court, and it will be quite a while before any Bulldog has another opportunity to lift a title on home soil.
ICYMI
Good dog
Patience is a virtue.
I'm the last dog… 😂😂😂 pic.twitter.com/3c3NbEfqjA

— Petra Hitchens (@_skull_queen_) May 29, 2017