Odds against Georgia football making playoff, per online oddsmaker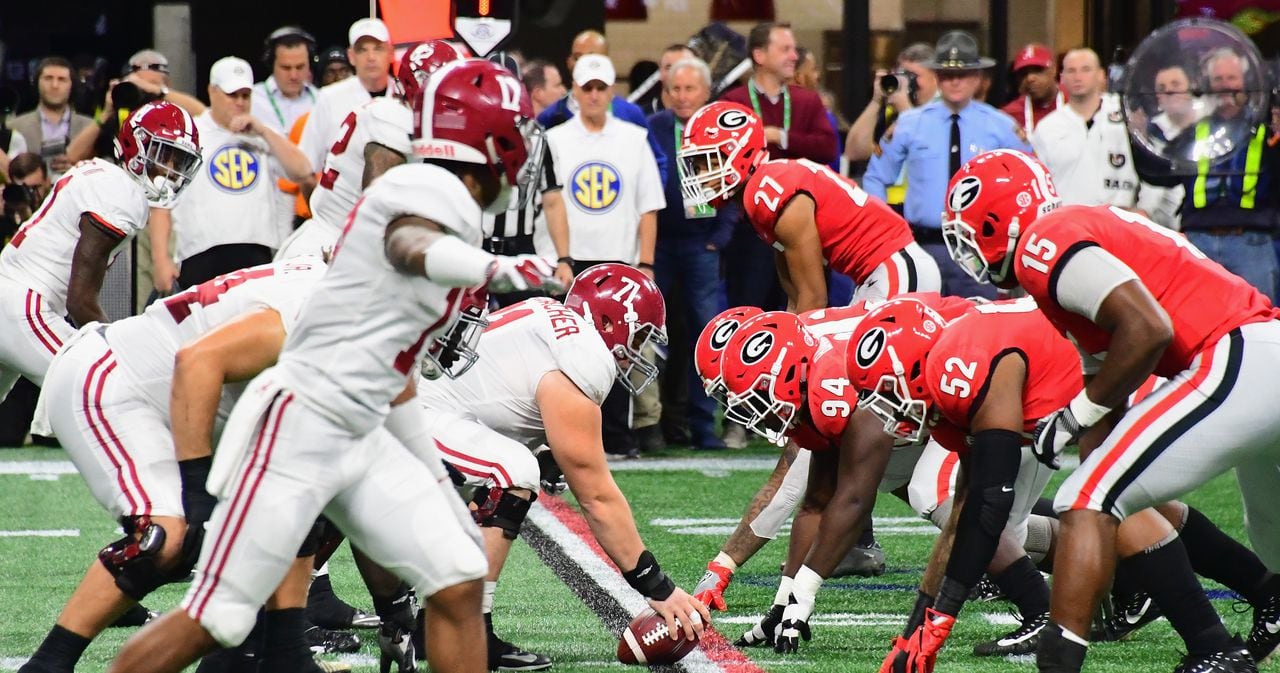 ATHENS — The odds are against Georgia football returning to the College Football Playoff — albeit, slightly — according to BetOnline.com futures and props odds.
The Bulldogs, who played for the national championship after the 2017 season and missed the 2018 CFP amid controversy, have a 44.9-percent chance based on the odds provided.
RELATED: Kirk Herbstreit says committee let politics keep Georgia out of CFP
Coach Kirby Smart had to replace both his offensive coordinator (Jim Chaney, Tennessee OC) and defensive coordinator Mel Tucker (Colorado head coach) after last season.
Georgia, however, returns what many believe is the best offensive line in college football along with third-year starting quarterback Jake Fromm and 1,000-yard rusher D'Andre Swift
Senior safety J.R. Reed anchors what could be the best secondary in the SEC, and the front seven is expected to take a step up after performing at less than a championship level most of last season.
These could be the best CFP odds UGA has for a couple seasons; many of the Bulldogs' underclassmen, including Fromm, are projected to turn pro after this season.
RELATED: Georgia will produce record number of picks in 2020 NFL Draft
Clemson and Alabama are the strong favorites to make the College Football Playoff (67.8 percent). according to the BetOnline.com website as first reported by Saturday Down South.
It's worth noting that Georgia plays host to Notre Dame on Sept. 21. The Irish rank sixth in the nation among the favorites to make the CFP this season.
Here are the odds:
CLEMSON YES -250 (67.8% chance) NO +195
ALABAMA  YES -250 (67.8% chance) NO +195
GEORGIA YES +110 (44.9% chance) NO -140
OKLAHOMA YES +145 (39.1% chance) NO -175
OHIO STATE  YES +160 (36.6% chance) NO -200
NOTRE DAME YES +300 (23.8% chance) NO -400
MICHIGAN YES +300 (23.8% chance) NO -400
TEXAS  YES +350 (21.1% chance) NO -500
UGA News
Next
Georgia baseball batters Auburn 11-2, looks for doubleheader sweep...