Georgia football coach Kirby Smart reveals black jersey philosophy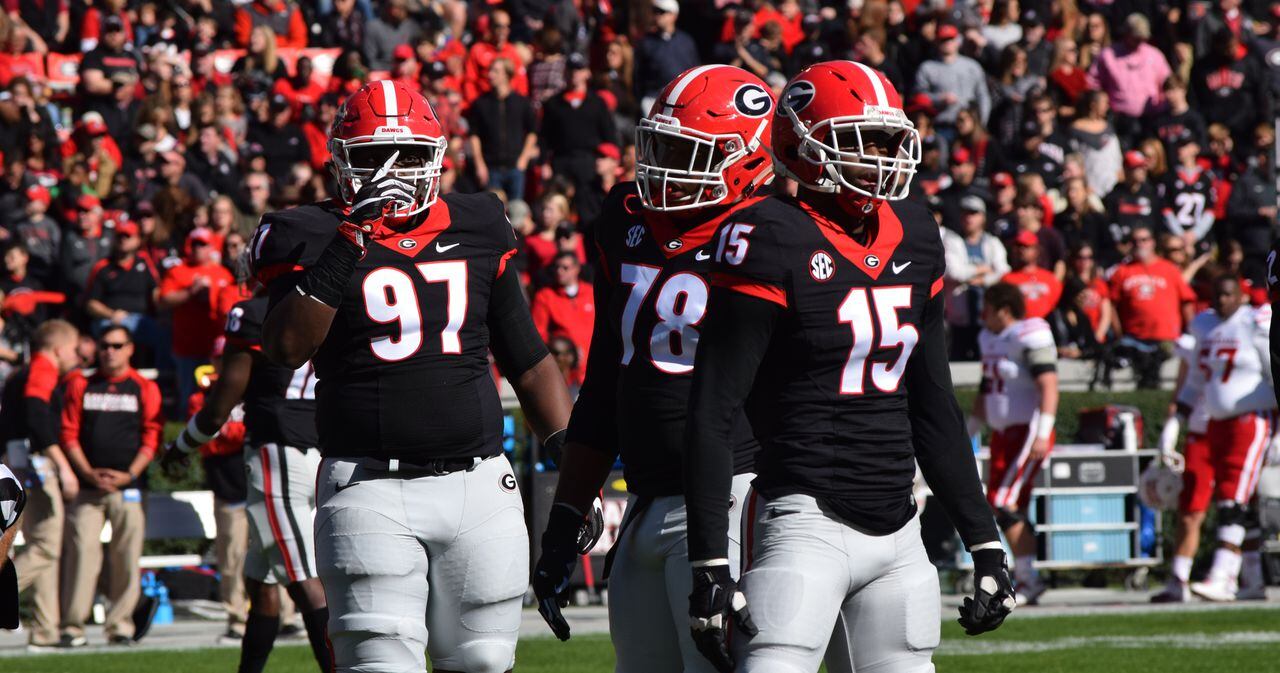 Smart's answer Tuesday night would seem to indicate the UMass game — on Nov. 17 — would be the most likely regular season game for the Bulldogs to wear the black jerseys this season.
Georgia closes the regular season on Nov. 24 with a noon game against Georgia Tech at Sanford Stadium.
"I'm not saying we're not ever going to do it, I'm not saying that we are, that's just really not what is important to me," Smart said. "I believe in the guys going out and playing physical, playing hard; you don't have to do things like that to get them fired up to do it, I really think they should want to do it.
"It's great for recruiting, though."
Georgia wore the black jerseys under Mark Richt for the 2007 Auburn game, a 45-20 win at Sanford Stadium.
The Bulldogs wore the black jerseys again for Hawaii in the Jan. 1, 2008 Sugar Bowl, a 41-10.
Georgia vs. Auburn DawgNation Stories
UGA News
Next
Interest between Maryland and Georgia defensive coordinator Mel …