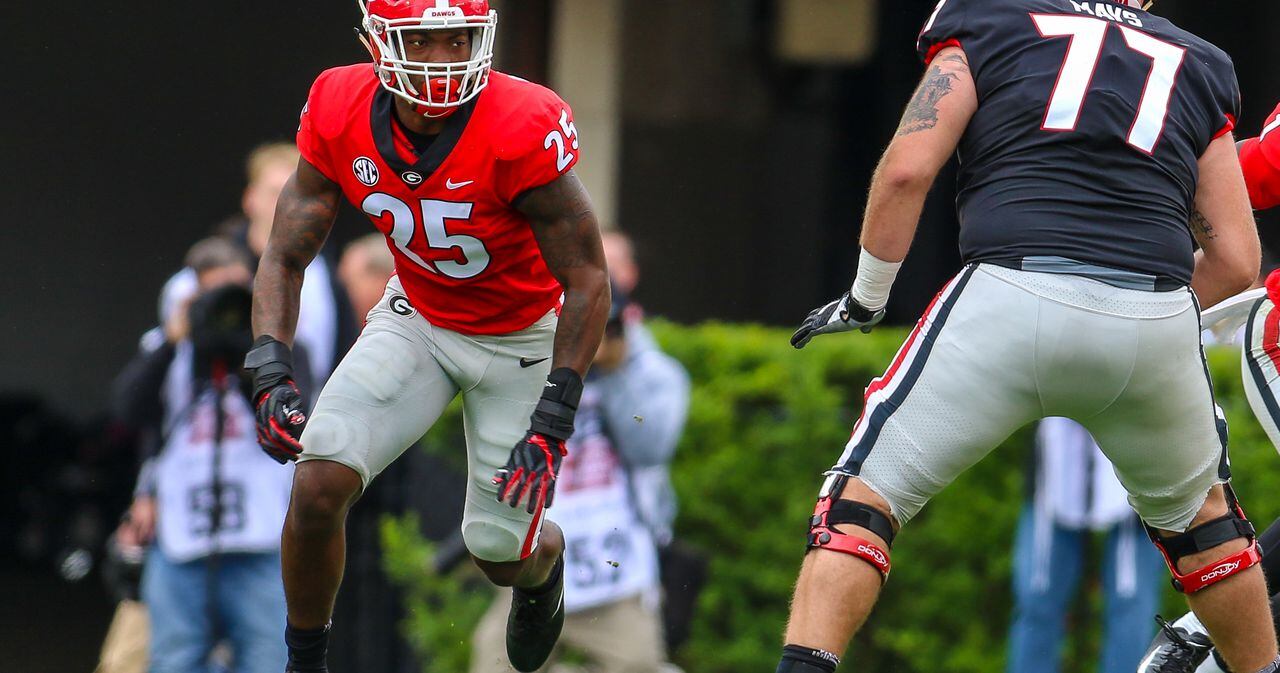 5 players (and Georgia receivers) with something to prove in Scrimmage One
ATHENS — Georgia football hits the stadium for the first scrimmage of fall camp, and all eyes will be on the receivers.
Kirby Smart knows he has talent at the position, just not a lot of experience.
"They want to prove themselves ….  Not that everybody doubts them, it's just there's a lack of experience," Smart said in a sit-down interview arranged exclusively for ESPN.
"We just don't have a lot of catches there. A lot of those kids we're counting on, they've caught the ball a lot in practice the last two or three years, they've got to do it in the game now."
It has been well-documented that UGA lost its top five pass catchers from a year ago. Three receivers went to the NFL along with a tight end. J.J. Holloman, the leading returning receiver and anticipated go-to guy, got dismissed in June.
RELATED: Breaking down the 8 UGA transfers, Hollomon, Fields and Cox
That leaves senior Tyler Simmons, with all of nine catches in 2018, as the leading returning wide receiver.
"These kids are salivating at the opportunity to jump all over it and go play," Smart said.
The entire receiving corps is under the microscope, with Simmons the only truly proven product.
The battle between Lawrence Cager and Matt Landers will continue to play out, both with documented drop issues in their recent history — Cager with a shaky QB situation at Miami, Landers inexplicably in spring drills.
As much hype that has followed Demetris Robertson, he's still proving himself with Kearis Jackson and Dominick Blaylock expected to push him in the slot.
Then there's George Pickens, who has already been compared to A.J. Green, sending the hype train into overdrive.
RELATED: George Pickens draws daunting comparison to all-time great
Here are 5 other players with something to prove in today's scrimmage:
RB Zamir White
If Pickens needs advice on how to handle hype, all he needs to do is phone White, provided White isn't too busy making yet another workout video.