5 questions with Tennessee football beat writer Blake Toppmeyer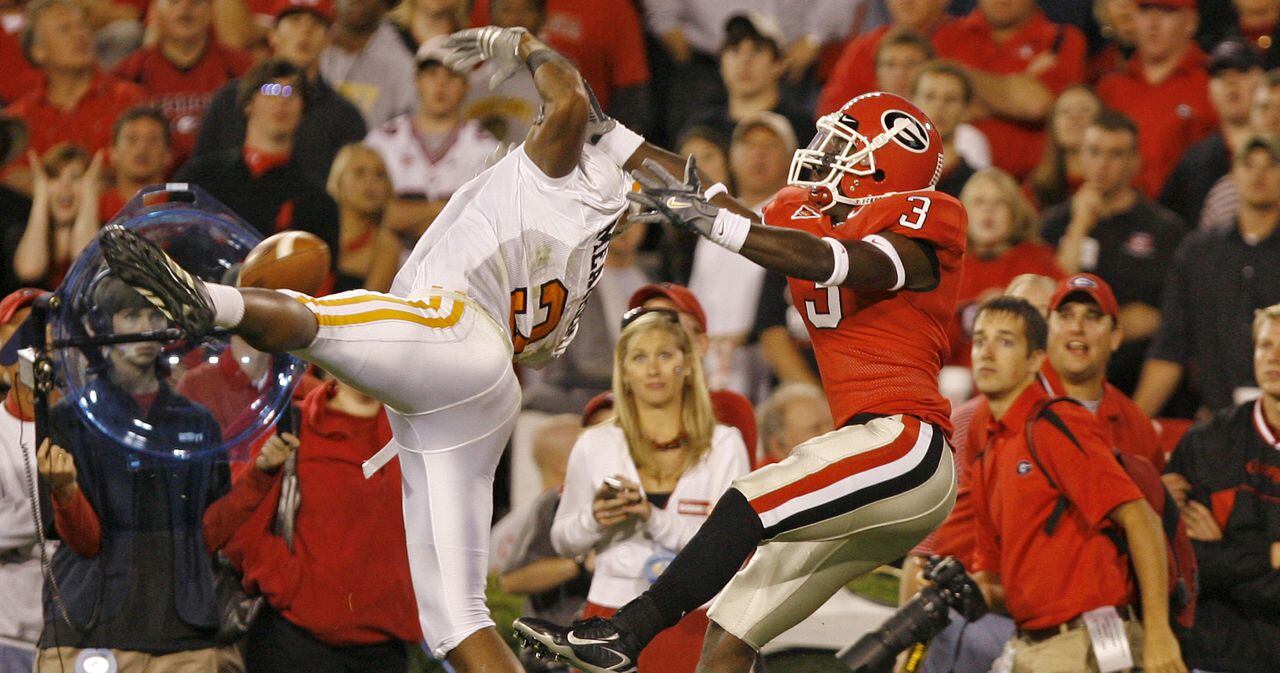 ATHENS — Tennessee was ranked in the top 10 just three years ago, and coach Jeremy Pruitt has already beaten two Top 25 opponents in his short tenure.
But the Vols haven't beaten a Top 10 team since Phillip Fulmer was the head coach in 2006 (Georgia, 51-33) and the last win over a top 5 team came in 2004 (LSU, 30-27).
Georgia is more than a three-touchdown favorite with Saturday's game at Neyland Stadium fast approaching, and the Bulldogs are expected to bring a strong fan contingent.
Pruitt insists that Tennessee is "100 times better" than a season ago, despite a 1-3 record that includes a home loss to Georgia State.
Knoxville News-Sentinel beat writer Blake Toppmeyer has covered the Vols the past three seasons and provided DawgNation with some insight into the current sate of Tennessee football.
1. Jeremy Pruitt says UT is 100 times better than last year  – where are the Vols better or worse?
BT: Obviously Tennessee is not 100 times better than last year. It is better in some areas, worse in others.
The upside: The offensive line, wide receivers, tight ends and running backs are at least a bit improved compared to last season.
The negative: Quarterback Jarrett Guarantano has regressed, and Tennessee's defense is worse at every level. The defense suffered more attrition than the offense, so perhaps its issues should have been expected. Having said that, most returners on defense did not improve, and some regressed.
2. Jim Chaney is a proven OC, what are the most noticeable changes in the UT offense?
BT: Coach Jeremy Pruitt wants a pro-style offense and had one under offensive coordinator Tyson Helton, so the transition has not been drastic under Chaney.
There are some subtle changes – unofficially, the Vols are using a fullback less and using two tight ends more – and the quarterback has more pre-snap responsibility. To layperson eyes, though, this offense is similar to last season's. Pruitt wanted an offense that emulated Georgia's, and with Chaney at the controls, he's got the man to operate it.
3. There's a lot of chatter about a QB change. What percentage would you put on Pruitt giving a QB his first career start against this UGA defense?
BT: 20%. Pruitt has said consistently he thinks Jarrett Guarantano is the best quarterback on Tennessee's roster. The problem is, Guarantano is not playing like he practices. That's frustrating for Pruitt, but I'm not sure most rational people think turning to a freshman against Georgia is the answer to jumpstarting this offense. Neither Brian Maurer nor J.T. Shrout has been effective in his limited relief duty.
4. Georgia fans like to travel but Tennessee fans are known for their deep love of the Vols. What's the highest majority you could see of Georgia fans in the stands?
BT: 25%. By the fourth quarter, though, it could be a black and red party in the stands if this game gets out of hand the way the 2017 matchup did.
5: Phillip Fulmer is a first-ballot HOF Coach now acting as AD. What are some of the most significant highs and lows of his AD tenure, and is it fair to say most Tennessee fans are behind him?
BT: The majority of Tennessee fans seem to be on board with Fulmer as AD, or at least are reluctant to make a change this early into his tenure.
Fulmer's lows: Failing to jumpstart football, not progressing the Neyland Stadium renovation and almost losing men's basketball coach Rick Barnes to UCLA.
Fulmer's highs: Not losing Barnes to UCLA and inking him to a new contract, and firing women's basketball coach Holly Warlick. The latter was a tough move, considering Fulmer and Warlick go way back, and he knows her role in the program's history. But it was time to make that move, and Fulmer did.
DawgNation Georgia football
UGA News
Next
WATCH: Kirby Smart explains why Bulldogs won't be 'chasing ghosts' at …