Georgia unsure whether Catalina will start in Liberty Bowl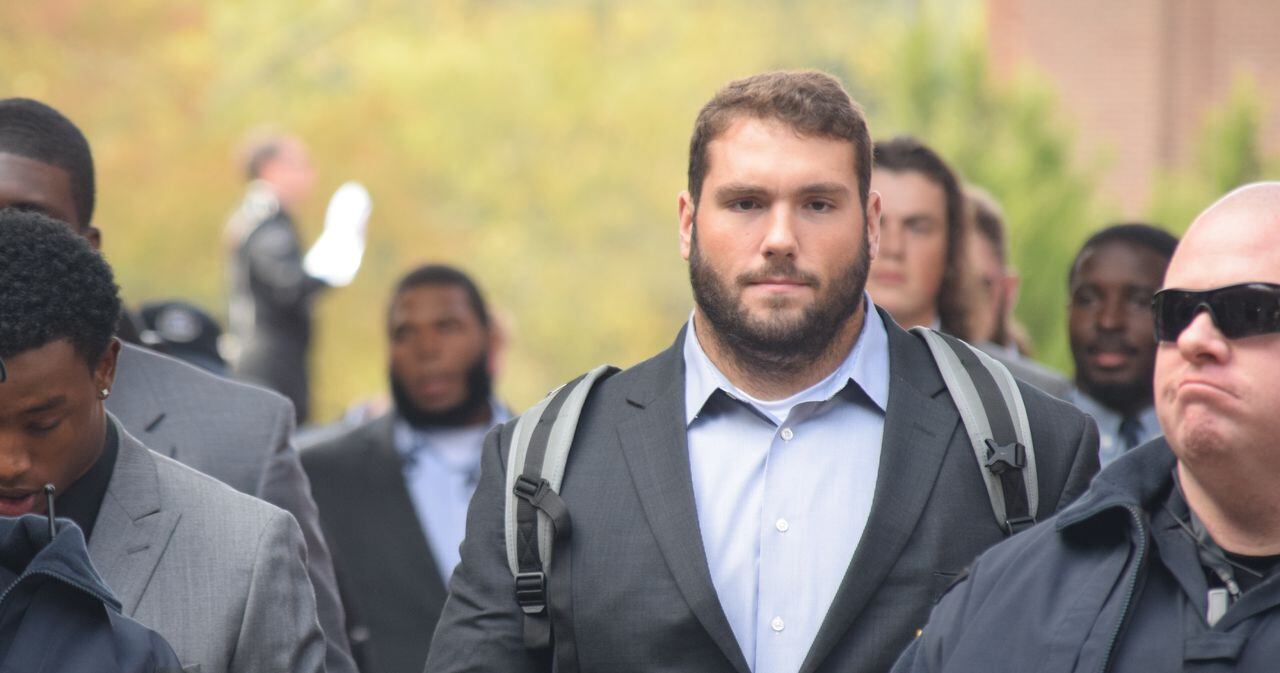 MEMPHIS, Tenn. — Through all its struggles on the offensive line, Georgia has never altered the starting lineup. Now that could happen.
Tyler Catalina, the graduate transfer who started every game at left tackle, has been running second team in the most recent bowl practices after a head injury incurred earlier. Isaiah Wynn, the left guard starter, has been at left tackle with the first team.
Catalina has been cleared, coach Kirby Smart said. But that doesn't mean he'll start.
"We expect Tyler to play. How we'll start, we're not sure yet," Smart said after Monday's bowl practice.
Wynn has played left tackle this season, on the occasions Catalina has left the field. Wynn also started at left tackle the tail end of last season.
Dyshon Sims would play left guard if Catalina is out and Wynn is at left tackle. Actually, Sims would play whatever position is available.
"I know if something happens to anybody then I'm going to be the next one to go in, anywhere," said Sims, who has practiced at all five positions, including center, earlier this month.
In fact, Sims said he has "no clue" where he'll be come this spring, when Catalina and two other seniors (right tackle Greg Pyke and center Brandon Kublanow) are gone.
"I guess that's why I've moved around so much. I feel comfortable playing basically anything they need me to play," Sims said. "So I guess in the spring we're going to try to figure out where they need us to be."
UGA News
Next
Another Georgia defensive player is transferring