Georgia's place-kicker competition nears a finish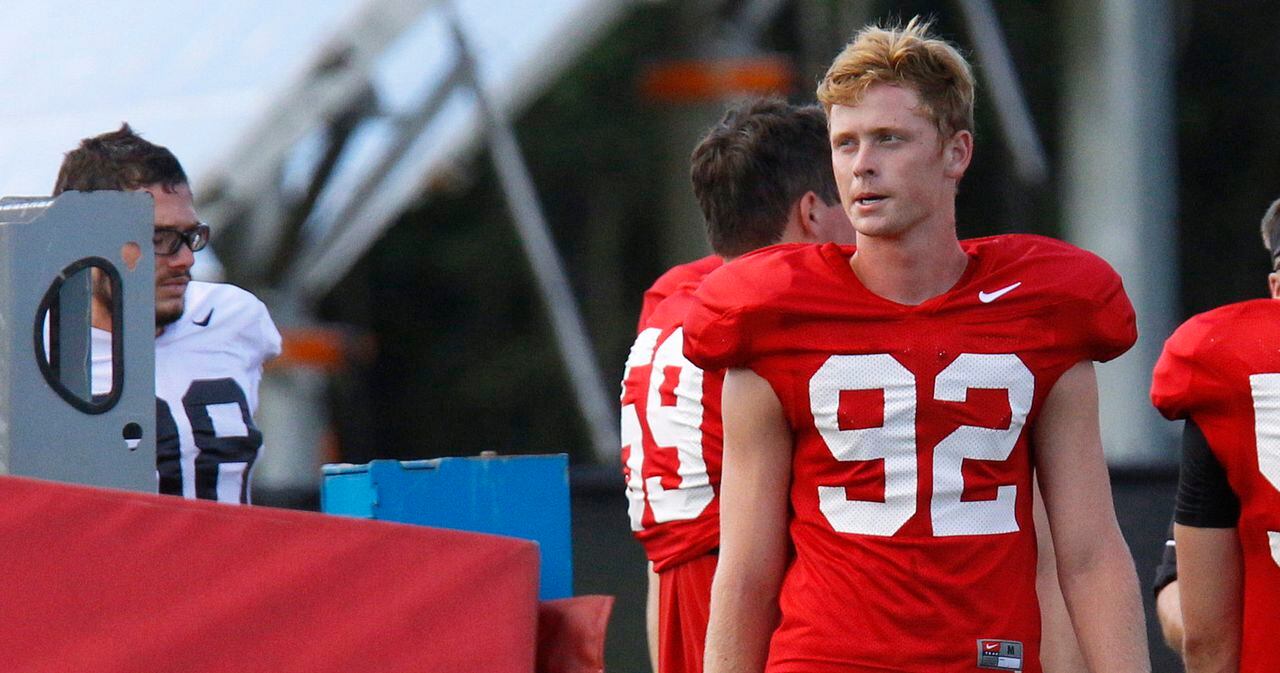 ATHENS — It sounds like Georgia knows who it's place-kicker will be, it's just a matter of whether the public will find out before Saturday.
Two walk-ons, William Ham and Rodrigo Blankenship, have been competing since the spring for the job. Ham is a redshirt sophomore and Blankenship a redshirt freshman. While freshman Mitchell Wasson was also invited as a walk-on to compete for the job, Blankenship and Ham are the two listed on the team's updated depth chart.
"It'll probably be decided in the next 24 to 48 hours," head coach Kirby Smart said at his news conference, which was a few hours before Monday's practice. "We've got some good indications which way we're leaning, but just want to finalize it, talk to the guys and have a couple more kicking periods."
The same goes for the punting competition, Smart added. The updated depth chart released Monday lists the punter as Brice Ramsey or Marshall Long, but last week Smart indicated Long was in the lead.
UGA News
Next
Kirby Smart isn't nervous. Nor is he terribly forthcoming