Good Day, BOO! — Ga.: The all-trick, no-treat edition
Good day, UGA. Welcome to your one-stop shop for UGA football news and takes every Monday through Friday morning. Today is Halloween and you probably want to dress up as a fan of a team that isn't 4-4.
What they said about Georgia
The loss to Florida in the World's Largest Outdoor Cocktail Party makes another tough week for Georgia. The Bulldogs are well out of contention in the SEC East and far out of the mind of the college football consciousness. One of the big storylines involving the Dawgs this week will be whether Kentucky upsets them — yes, Georgia is favored — in a bid to make a shocking appearance in the SEC Championship Game.
But even though Georgia is out of the national picture, some national voices did sound off on what the loss to Florida means for the Bulldogs. Georgia is ranked 1oth in ESPN's SEC blog's power poll. Edward Aschoff writes:
It's obvious that quarterback Jacob Eason just doesn't have enough help at wide receiver, and there is no physical identity in the running game. Oh, and injuries are starting to pile up.
In USA Today's "Misery Index"  — where Georgia clocks in at fifth — Dan Wolken writes about the same deficiencies with the Bulldogs offense and what one consequence of that is: This team is really hard to watch.
Not only did Georgia suffer its third consecutive loss to Florida on Saturday, 24-10, but it did so in a practically unwatchable manner that will inspire nobody in its fan base to pay attention or invest emotionally for the home stretch. Georgia isn't just mediocre; it's mediocre and boring. The Bulldogs could only manage eight first downs and 21 rushing yards on 19 attempts, with star running back Nick Chubb getting just 10 touches.
Others echoed similar sentiments about Georgia being difficult to watch this season:
Florida's frustrating, sure, but Georgia…watching Georgia is just depressing right now.

— BUFFALO CHILL CODY (@edsbs) October 29, 2016
Trying to follow UF-UGa via Twitter is like using it for a bridge collapse. "Awful!" Can't look away." "People are trapped in there!!!"

— Cecil Hurt (@CecilHurt) October 29, 2016
If you have ever seen a pickup basketball game where "first to 11" gets downgraded to "first to 5," that's Florida-Georgia.

— Ryan Nanni (@celebrityhottub) October 29, 2016
The UGA offense had 8 1st downs & 164 total yards, worst in the last 20 years. UGA's 21 rush yards were its fewest since 1996 at UK (16).

— Cole Cubelic (@colecubelic) October 30, 2016
Georgia don't run it great, or protect the passer great but you can see how great Eason's future is going to be! Elite Arm!!!!!

— David Pollack (@davidpollack47) October 29, 2016
Happy Halloween!
When you're in a candy coma but someone tries to steal your Reese's Peanut Butter Cup.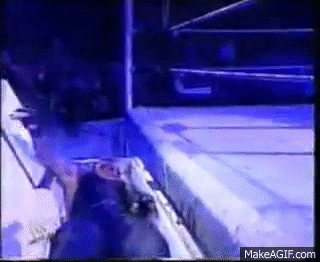 ICYMI
Top Dawgs
"Top" is a relative term, I guess. No Georgia player was particularly good this weekend, but someone has to be the best. Here's my take on the top 5.
Maurice Smith — The Alabama transfer and lone senior starter on the defense continues to stand out. He kept Florida's slot receivers from getting good looks and sacked Luke Del Rio for a 15-yard loss.
DeAndre Baker — Baker was Georgia's other big contributor on defense. He led the team with 10 tackles from the cornerback spot, which unfortunately means Florida's offense spent much of its time making plays in Georgia's secondary. Baker also broke up a pass.
Terry Godwin — Godwin was the lone bright spot on offense. His 5 snags for 58 yards was the best among Georgia pass catchers and one of his best showings of the season.
Roquan Smith — Smith wasn't able to take any Gators down by himself, but he was all over the field and assisted on 9 tackles.
Uga — Uga is always a top dog.

Brant Sanderlin/AJC
The spread
Most oddsmakers have Georgia as a field goal favorite against Kentucky in Lexington.
Dawgs in the NFL
Thomas Davis recovered a fumble and housed it for a touchdown in Carolina's 30-20 win over Arizona.


Thomas Davis: Professional Game Changer. #KeepPounding https://t.co/vqpUdemtjl

— Carolina Panthers (@Panthers) October 30, 2016

Charles Johnson also had a sack for the Panthers.

A.J. Green caught 9 passes for 121 yards in a 27-27 tie between Cincinnati and Washington in London. Shawn Williams had 9 solo tackles for the Bengals, while Geno Atkins registered a sack.
Matt Stafford passed for 240 yards and a touchdown in Detroit's 20-13 loss Houston. Corey Moore made 3 tackles for the Texans.
The Chiefs' Chris Conley had 3 catches for 59 yards in a 30-14 win over the Colts.
Around campus
The Georgia swimming and diving teams swept Florida this weekend in Athens to open their season. The men's team won, 178-122. The women won, 164-125, giving them 101 consecutive victories in Athens.
Georgia's cross country team ran in the SEC Championships in Fayetteville, Ark., on Friday. The men finished in fourth, while the women took 10th. Their next meet is the NCAA South Regionals in Tallahassee, Fla., where they will try to earn a spot in the NCAA Championships.
The women's tennis team earned five singles victories in the Puerto Rico College Classic, a competition that included athletes from Old Dominion, Vanderbilt and Virginia.
The volleyball team fell to Arkansas, 3-2, Sunday in Fayetteville.
Good dog
All of this good dog's dreams are coming true.