Good Day, UGA: The you vs. the guy she told you not to worry about edition
Good day, UGA. Welcome to your one-stop shop for UGA football news and takes every Monday through Friday morning. Today, we try to figure out whether forces outside his control will determine Kirby Smart's future in Athens.
Is Kirby doomed?
Over the last week, I've seen a lot of consternation from Georgia fans concerning Kirby Smart. The idea that Georgia made a bad move hiring Smart started to gain steam in the fan communities I frequented following the loss to Vanderbilt. That sentiment was exacerbated by news that Houston's recruit-snatchin', high-flyin'-offense-runnin', player-kissin' hotshot head coach, Tom Herman, was interested in the Georgia job last winter.
The line seems pretty evenly split between fans who are exhibiting patience and still have faith in Smart and those who have already lost hope. I tend to lean toward the patience side, but the loss to Vanderbilt gave me huge cause for concern. And not even the loss itself necessarily, but rather the boneheaded decisions that created it. Still, all Georgia's losses this season have come from slim margins, save one. On top of that, Smart is a first-year head coach, so it's expected that there would be a bit of a learning curve. I think most fans understand that.
But while we're all arguing about whether Smart should or shouldn't have been hired, we're ignoring a more important question: Is he already doomed?
At this point, I think we've all accepted that this is a rebuilding job. This season is nearly unsalvageable and more losses are expected. And it might not get terribly better over the next few seasons. Like most first-year coaches, Smart will take time to figure out what works for him and what doesn't. While he does that there will be issues on and off the field. Now, fans can deal with a rebuilding period, especially when they know it's a rebuilding period and aren't expecting to win something. But one major factor outside of Smart's control may take away some of that good will.
There are four coaches Smart will be compared to until he has a track record and truly establishes himself: Nick Saban, Mark Richt, Will Muschamp and Tom Herman. Go here for further analysis of his comparison to Muschamp, but right now I'm gonna focus on the other three:
Saban is Smart's mentor, and the reason any Georgia fan was or is excited about Smart is the idea he can replicate what Saban has done at Alabama. It's unfair to try and compare Smart to Saban, because it's unfair to compare any coach to Saban. He may be the best in college football history. But if the Georgia program doesn't begin to resemble Alabama in the next three years, many will lose hope Smart will ever turn Georgia into 'Bama 2.0 and want him gone.
Richt was who Georgia let go to bring in Smart. The comparison there is obvious. If Richt is successful at Miami, and Smart is less successful than him at Georgia, the many Richt loyalists who still remain with will be up in arms. Richt was beloved by many, and Smart has far from the charming personality or charisma of his predecessor. I can imagine #BringBackRicht becoming a thing if Smart struggles in years two and three. (UPDATE: It's already kind of a thing.)
It appears Georgia may have passed up Herman in order to hire Smart. There are lots of fans who were happy about the Smart hire … until they knew Herman was a possibility. He's a coaching phenom just waiting for a move to a bigger program. If he continues the success he's had at Houston at, say, LSU, and goes to the playoffs while Georgia sits at home, Smart will get much of the abuse that should be hurled at Greg McGarity and the athletic department for making the decision not to hire Herman.
On top of that, he lost to Vanderbilt. Smart can survive a mediocre first few years with the comparison and expectations he has, but without losses to teams like Vanderbilt. Or he can survive a mediocre first few years with losses to teams such as Vanderbilt, but without the comparisons and expectations he has. He may not be able to survive both.
Unfortunately, he has both. There is one way Smart can make all this talk meaningless: win. I'm afraid if he continues the path he's on, and hasn't won the SEC East in his first three seasons, the pressure will be too great to keep him on as a coach, even if he's finally figured out how to be a head coach and has the program on the cusp of turning the corner.
Future can make anything exciting
Even practice after a loss during a bye week.
Keep swinging.#ATD / #CommitToTheG pic.twitter.com/dwjRf0ibxj

— Georgia Football (@FootballUGA) October 19, 2016
ICYMI
We're over the hump
One day until Friday. WOOOOOO!!!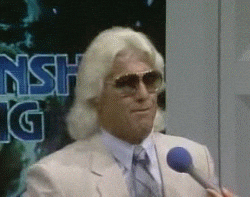 ICYMI: basketball edition
SEC Men's Basketball Media Day was Wednesday, so here's a special basketball ICYMI for all the latest on Georgia hoops:
Good dog
This good dog is wearing shoes and having some trouble getting around.
dog wearing booties OR alien trying to communicate through silly walking pic.twitter.com/53A784Z6ph

— laura olin (@lauraolin) October 19, 2016