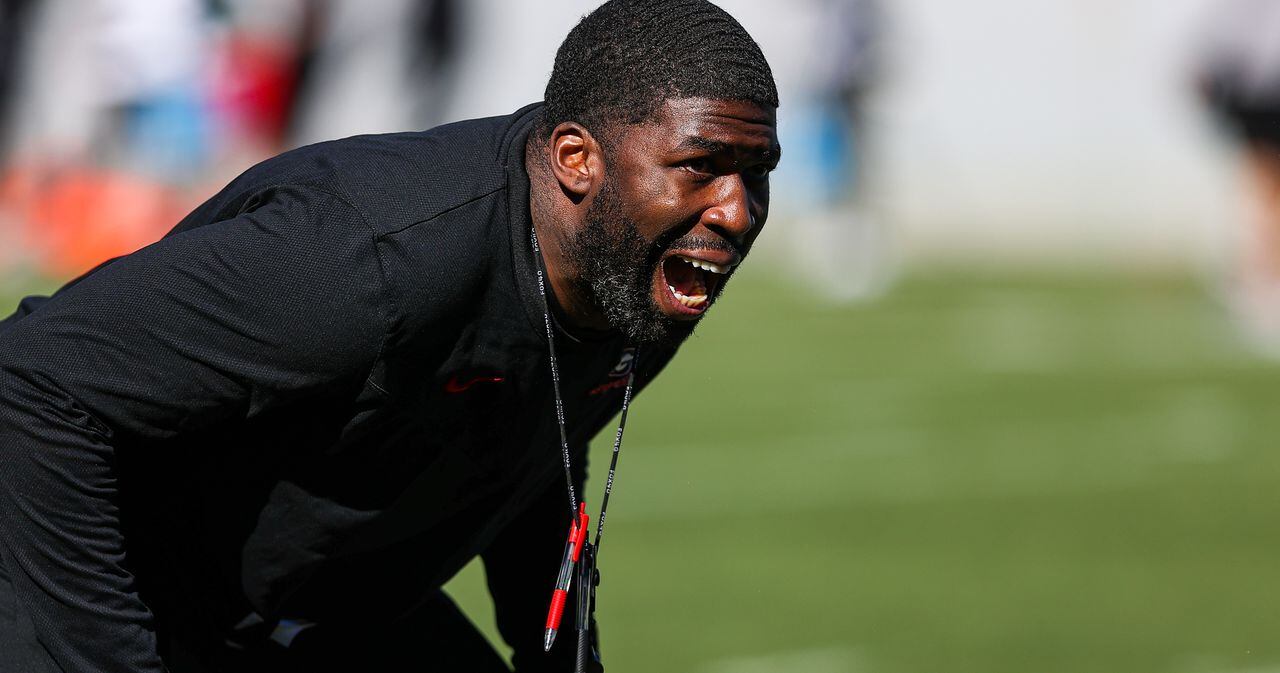 Georgia football outside linebacker position starts youth movement in spring practice
Welcome to Good Day, UGA, your one-stop shop for Georgia football news and takes. Check us out every weekday morning for everything you need to know about Georgia football, recruiting, and everything else UGA.
Georgia football outside linebacker position starts youth movement in spring practice
ATHENS — The Georgia outside linebacker position was already going to be one of the most watched positions this spring. Georgia had to replace its two most veteran pass rushers as Nolan Smith and Robert Beal are off to the NFL. Then MJ Sherman transferred to Nebraska in January.
That left Georgia with just one true outside linebacker, Chaz Chambliss, who had gone through spring practice. The group, known as "The Wolfpack" dating back to Mark Richt's tenure, is made up of a bunch of pups at this point.
"It's probably the youngest position on the roster," Georgia coach Kirby Smart said. "That's a really young position. Chaz (Chambliss) is kind of like the old vet there now. We'll see how it goes. Those young guys have looked good in workouts."
Behind Chambliss, there was a lot of interest in how sophomores Marvin Jones Jr. and Jalon Walker would develop. The latter also practices at inside linebacker but as injuries mounted late last season, Walker showed he had plenty of promise at outside linebacker. Jones arrived at Georgia as a 5-star prospect knowing big things would be expected of him starting in his sophomore season.
But neither will participate this spring as both are dealing with shoulder injuries. It's commonplace at Georgia for this to happen — Brock Bowers, Smael Mondon and Nakobe Dean are recent examples of players who have missed spring practice due to shoulder injuries — but the timing is far from ideal for Jones and Walker as they enter a pivotal stretch in their development.
Related: Kirby Smart updates Georgia football spring injury report, rules out Jalon Walker
Both are expected back for fall camp. In their absence, outside linebackers coach Chidera Uzo-Diribe will dole out reps to sophomore Darris Smith and redshirt freshman CJ Madden. The Bulldogs also have 2023 signees Gabe Harris, Sam M'Pemba and Damon Wilson on the roster this spring. All three 2023 signees were top-100 overall players in this last recruiting class, with Wilson being the No. 20 overall prospect. Harris and M'Pemba were teammates at IMG Academy last season.
Those five players all possess great athleticism and upside. They also have almost no game experience, with Smith's role on the 2022 team largely being limited to special teams.
"When you talk about how our guys run around and how they move, there's a really good group of guys," Smart said. "But we'll need a lot of reps and work there to replace the Nolans and the Beals who have been there forever."
Nolan Smith understands the standard of the Georgia outside linebacker better than anyone. When he arrived, he walked into a room that had Azeez Ojulari, Jermaine Johnson and Adam Anderson in it. At the time, none of those players had started a game for Georgia.
Smith now leaves as a likely first-round pick in the upcoming NFL draft. Replacing him will be no easy task for Georgia, especially because of what he brought to the table from a leadership standpoint.
But in his parting words at Georgia's Pro Day on Wednesday, Smith expressed full confidence in Chambliss's ability to lead "The Wolfpack."
"I think the outside linebacker room is going to be amazing," Smith said. "Chaz, I tell Chaz that he's the old man in the room now, and he's got to get the boys fishing, getting them doing the right thing on the weekend, being the old man that we are and making sure that we're good as team."
Related: Nolan Smith shares why he wants Kirby Smart's job as Georgia football coach: 'I'm coming for his job'
Next
What we learned on the first day of spring practice for Georgia …