Jake Fromm had nothing but respect for Alabama when he flipped to UGA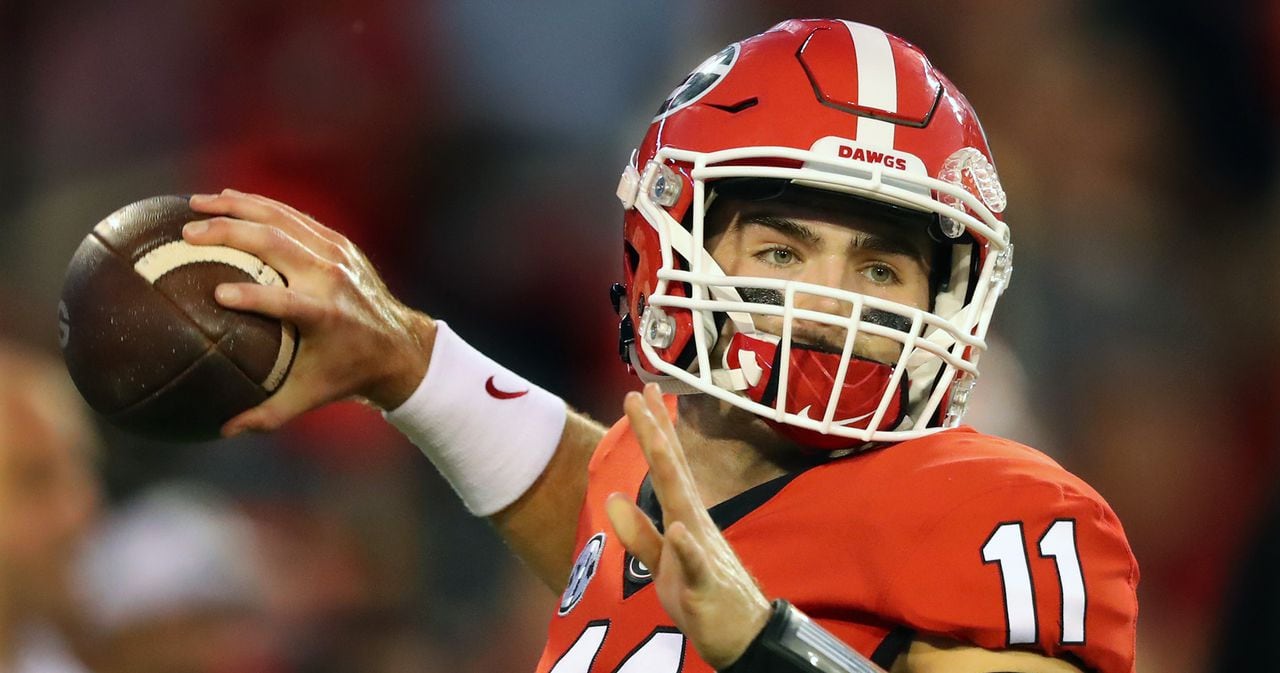 LAKE BUENA VISTA, Fla. ― Jake Fromm was going to play for Alabama.
He was a Crimson Tide pledge for Nick Saban during his junior year of high school. That commitment lasted approximately five months.
While all of the Fromms grew up rooting for Georgia, they had to accept the fact that sometimes life just doesn't work out the way you want it to.
DawgNation went back through a series of file interviews to detail what that recruiting story was like. With those two teams set to face off for the national championship on Monday, it seems worthwhile to revisit the recruiting story of how Fromm transitioned from Alabama commit to Georgia pledge under first-year coach Kirby Smart.
When he flipped from Alabama to Georgia, Fromm called it an "incredibly hard decision to make."
"We loved the fit with Alabama and Nick Saban," Emerson Fromm's father told DawgNation in March 2016. "I love him. My wife loves him. Jake loved him. Coach Saban was just a very kind person. Unbelievably humble. We always see the guy you see on TV. That tough coach. But when you meet him in person, he was awesome."
When he committed to Alabama, Fromm did so because he didn't have an offer from the home-state school. He loved the Bulldogs, but Mark Richt and his staff made an evaluation that they preferred McEachern High School standout Bailey Hockman. There was no offer for Fromm to commit to.
"It was a grow-up moment for Jake then," Emerson Fromm said at Nike's The Opening regional in March 2016. "Georgia didn't want you. So what? Alabama wants you. Alabama is a great place to be. He was going to go play for Alabama."
Alabama wanted Fromm. It was a great fit with a championship program. The Fromms were so happy with what they saw in Tuscaloosa that a family inventory of crimson and white gear was amassed.
That journey from Alabama commit to UGA early enrollee was framed by a pair of phone calls.
That first phone call made by Jake Fromm
The first call came when Fromm and his father got a message while sitting in a duck blind. Cell service was very spotty, but a text message could get through.
Jake was asked to call Smart. The message came from Fromm's high school coach. It was the day after Smart had been named coach at UGA.
"So we got out of the hole," Emerson Fromm said from his home in June 2016. "Jake called Coach, and he just told him, 'You know I just got the job here at Georgia, and I know they never offered you, and if you ever want to play here, I just want to make sure you know that you have that opportunity if you want it.;"
The elder Fromm said Smart made it clear he wasn't trying to take Jake from Alabama.
"He said that 'we know you loved Coach Saban and the University of Alabama but we just wanted to make sure that you know that you are welcome and that you have an offer from Georgia," Emerson Fromm said that day. "That was it."
The context of that conversation is shared first, but not without the hint of backstory. Smart had developed a relationship with Fromm that had grown during those approximate five months as a Crimson Tide commit.
It was a coach they knew well on the other line. He was now representing the quarterback's dream school.
Fromm developed that bond because once he committed to Alabama, his future offensive coordinator ― Lane Kiffin ― was charged with pitching the program to other uncommitted targets.
That was just part of the business-like way that things are done in Tuscaloosa.
"They way Coach Saban had it set up is he told us that your recruiter or your position coach is probably not going to be here at some point," Emerson Fromm told DawgNation in 2016. "So don't worry so much about the position coach. Just concentrate on being here and playing here for Alabama at this school and play for me."
The Alabama fit for Fromm that transferred to Georgia 
Jake and his father both described Kiffin as an "awesome recruiter" whom they liked a lot. They have said many times they felt his X's and O's were off the charts.
Yet there were a lot of times on those unofficial visits to Tuscaloosa that they wound up hanging out with Smart.
Smart was the stable coordinator who had been with Saban through the early stages of the Alabama dynasty. He also lived to recruit and enjoyed the relationship building that goes hand-in-hand with any program's lifeblood in the recruiting process.
Next
Recruiting rewind: The one Jake Fromm story that maybe you haven't …