Kirby Smart not distracted by Nick Saban's status for Georgia-Alabama game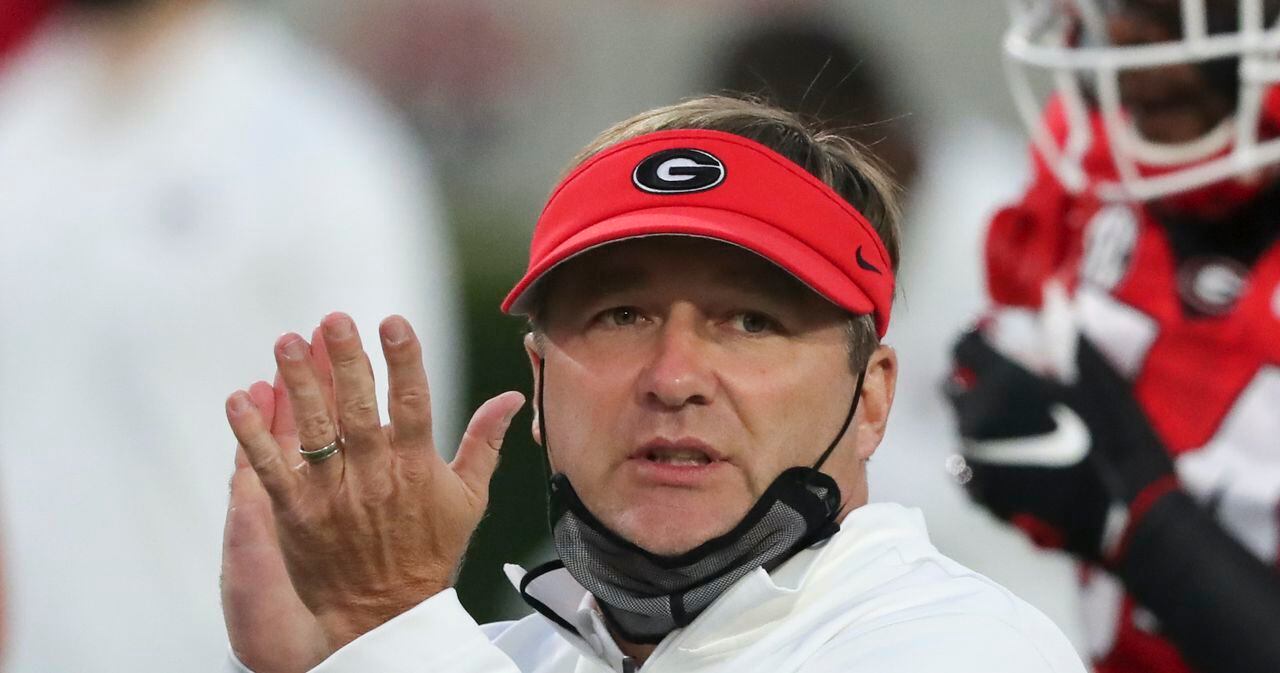 ATHENS — Georgia coach Kirby Smart downplayed the potential significance of Alabama coach Nick Saban missing Saturday night's game on his coach's show this week.
Smart also didn't mention Saban's positive COVID test to his players on Wednesday. It's also a good bet he's not keeping his team briefed on the latest developments with Saban's recent negative test.
"There's been a lot of crazy news going on between the Falcons stuff going on and in the SEC with the two games (canceled), it's been a whirlwind," Smart said amid swirling rescheduling speculation.
The SEC announced on Friday that the Bulldogs will be off next week and play at Kentucky on Oct. 31, the week before the trip to play Florida in Jacksonville.
In relation to COVID, Smart said, he and his staff are doing what they can to keep the players diligent in their compliance.
"There's a fear of letting complacency set in,  just like in football, and I worry about it all the time," Smart said. "We've had the same protocols, but you can't say that it catches the kids' attention, because you get almost comfortable and it scares you.
"It could be you next, and when it hits home in the SEC and Atlanta, it's an awareness factor that you've got to protect yourself."
The importance of Saban's presence has been a popular topic of conversation all week.
Smart knows Saban's in-game routine as well as anyone, having coached alongside him for 11 years, including nine years in Tuscaloosa with the Tide.
Saturday night will mark his first trip back inside Bryant-Denny Stadium since he served as Saban's defensive coordinator for the 2015 College Football Playoff national championship team.
"I have a lot of memories in a lot of the SEC Stadiums having coached at LSU, Georgia and Alabama. I feel like I've been to them all," Smart said. "I've certainly coached a lot of games in that stadium, but that won't have any factor on the outcome of the game."
The fifth-year Georgia head coach and UGA alum said there's not as much reminiscing when he visits his former home stadiums as some might expect.
"I just don't think about it that way, you compartmentalize when you're a coach," Smart said. "When I was at Alabama, I was working for Alabama …. but I'm at Georgia now, and you don't think about it that way.
Georgia-Alabama stories
UGA News
Next
Injury update: Georgia football leading tackler game-time decision