Mark Stoops: UGA will be a 'Top 5 team again by the end of the year'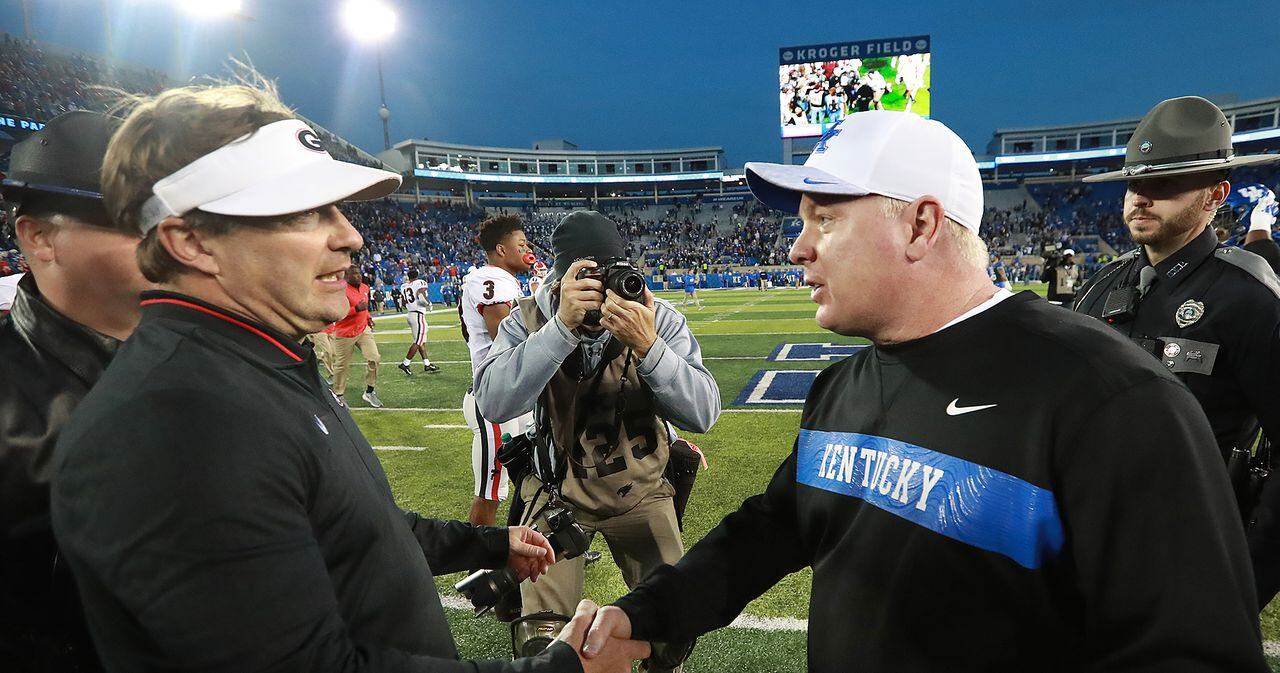 UGA may have gotten the pep talk it needed for the rest of the season from one of the unlikeliest of sources.
The compliment came from none other than Mark Stoops, whose Kentucky team dropped a 21-0 decision to the Bulldogs on Saturday night. Here's what Stoops told reporters after the game, per Kentucky.com:
"That's a tough group (with Georgia). They're very talented. You knew you'd have their full attention after last week. This team will be a Top 5 team again by the end of the year."
Those words come at the right time for the Bulldogs, which have had a rough week. UGA was on the losing end in one of college football's biggest upsets this season last weekend, suffering an embarrassing defeat to South Carolina. The Bulldogs also struggled against Kentucky before eventually pulling out the win.
Will UGA be a Top 5 team by the end of the season? Please post your thoughts below.
UGA News