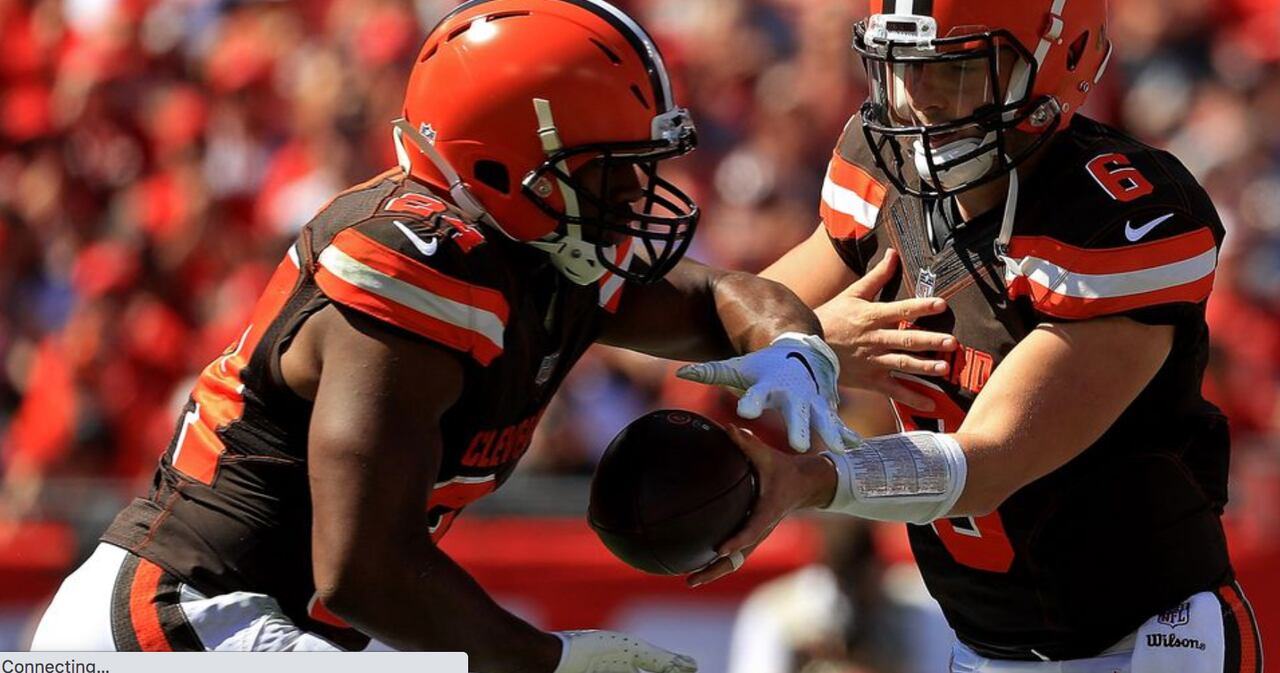 Former Georgia RB Nick Chubb suffers possible concussion in Cleveland Browns practice
Former Georgia running back Nick Chubb is about as tough as they come, but that doesn't make him immune to the risk for a concussion, as the Cleveland Browns found out on Monday.
Former Alabama linebacker Mack Wilson broke practice protocol and hit Chubb high, sending both players to the ground, according to a Cleveland.com report.
Tackling to the ground was not part of the practice protocol, and Wilson was reprimanded and Chubb went to the locker room to be evaluated for a concussion.
Cleveland Browns head coach Kevin Stefanski had cautioned his players about understanding how to practice hard without injuring one another.
The news would obviously disappoint Georgia head coach Kirby Smart.
Smart shared more insight into how Chubb rehabilitated and worked to become one of the top running backs in college football.
"I've never seen anyone that was so dedicated to their body, to taking care of their body," Smart said last Friday on Atlanta radio station 680 The Fan. "I would go out with my son to the karate place just outside of town … and watched him to rehab, and he was sweating so bad inside a room, his one knee had a little atrophy, it was not as big as the other knee.
"He was on the mat wrestling getting used to falling and going down. I was thinking, 'Man, I don't think anyone in this place wants to grab that dude and wrestle.' His upper body was so strong when he was doing his legs, and now his legs have come back so strong.
"(UGA director of sports medicine Ron Courson, who has been through 1,000 ACLs since he's been here, has never seen a guy like Nick Chubb that worked so hard and has so much strength in his body."
Chubb was the NFL's second-leading rusher last season.
The Browns open the season on Sept. 13 in Baltimore.
Georgia football in the NFL