Why UGA? Nation's No. 5 LB Rian Davis breaks it down and discusses his new target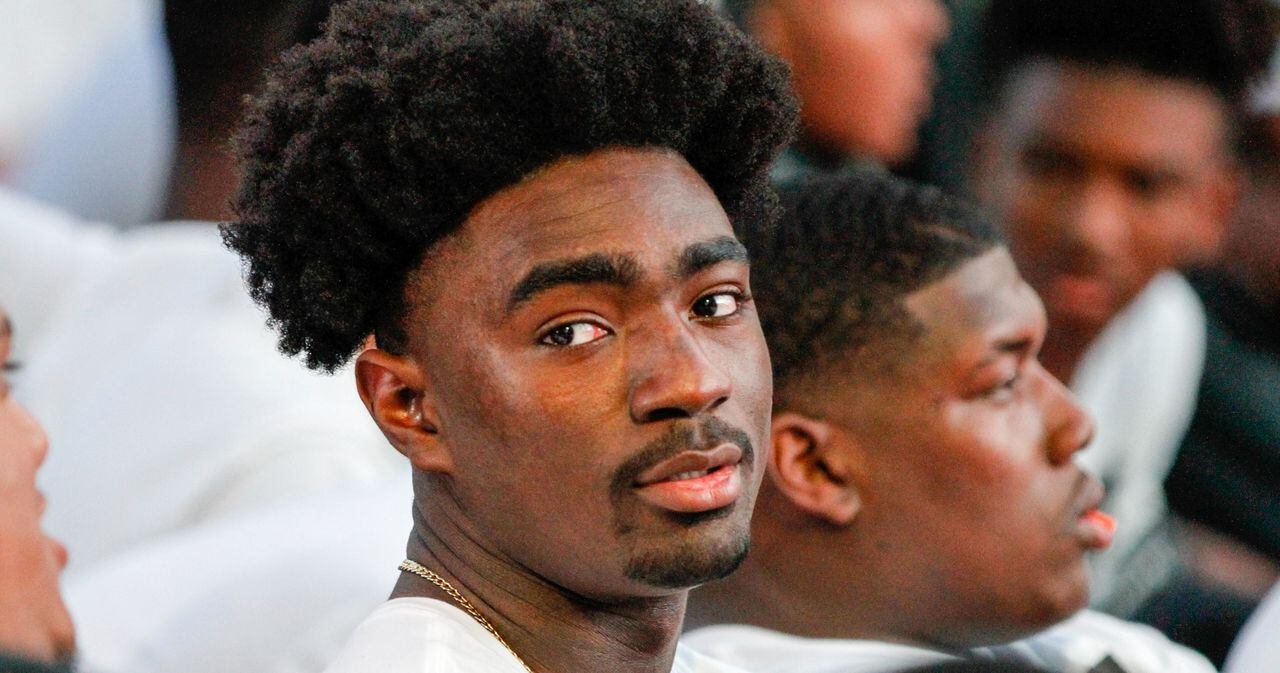 Want to attack every day with the latest UGA football recruiting info? That's what the Intel bring at least four days a week. I've been wanting to write this story about Georgia LB commit Rian Davis for quite a while now. The nation's No. 68 overall prospect for 2019 has an uncommon attitude toward his decision. 
Rian Davis is just a different dude.
I'm not talking about the plays he makes at his 230-plus pounds all over his highlight tape. He finds his highlights like they were Easter eggs all over the field.
DE. ILB. OLB. RB.
Davis makes plays from all those spots.
He flashes his 4.6 speed enough to tally 94 tackles, 15 stops for losses, 5 sacks, 2 interceptions and 2 defensive touchdowns.
The way he moves just pops on that film.
But I want to take this blog to focus on the very uncommon way he went about handling the discovery and evaluation portion of his recruiting process.
I hold these truths to be self-evident when it comes to the way Rian (Ryan as in Nolan Ryan) Davis went about his recruiting:
He never minded telling reporters which school was his leader.
Georgia was basically his top choice from the moment he first visited Athens back in March.
The Bulldogs remained his leader through four more treks to UGA.
His first visit immediately became the best visit he had been on to that point.
Davis felt he would commit right before his senior season. That's what he did. When he said Georgia was going to be hard to beat, that was really how he saw it. 
He said the coaches he connected with the most were the ones on the UGA staff. 
When he said he felt Glenn Schumann might be the best ILBs coach in the country, he meant it. That wasn't just for a reporter who covers the UGA recruiting effort on the regular. 
He carries the nickname "Trouble" as a nod to all the havoc he wreaks on the field, but he was never any "trouble" for the Bulldogs to hold on to once they seriously began to recruit him. 
It was basically like he took a shot of truth serum prior to every interaction I had with him.
"I don't know why I did it like that," he said. "That was just me."
It still seems very remarkable. Even to a fella who tries to file a daily blog year after year.
This was still different than that, though.
"I know a lot of dudes don't believe in answering those questions like who the leader is and stuff like that," Davis said. "I don't find any problem with that. It is not like I am giving away who I am committing to. I am just telling them who my leader is at the time."
He saw no need to shroud his thoughts in secrecy like he was guarding state secrets.
It was all rather uncommon. So much that it left me wondering how he planned to carry on day-to-day as a Georgia commit.
The sodium pentothal recruit had a lot to say on that front.
Here's another look at his film. It will be another Easter Egg hunt to find a reel this year with a better variety of impressive plays than the first 15-20 made by Davis below.
The dude stands out amid the crowds there, too.
Rian Davis: The Georgia commit
"I already feel proud to be a Georgia Bulldog," Davis said. "I really do."
When the nation's No. 5 OLB (per the 247Sports composite) says he is "pretty much all in" he somewhat undersells it.
As he texted the other schools to tell them he had committed to UG, they were not enthused. He said there was at least one "Nooooooo" that showed up on his phone.
Next
Elite 2021 QB Shedeur Sanders said UGA felt like home to him on visit