BREAKING: UGA flips a huge 4-star prospect from Alabama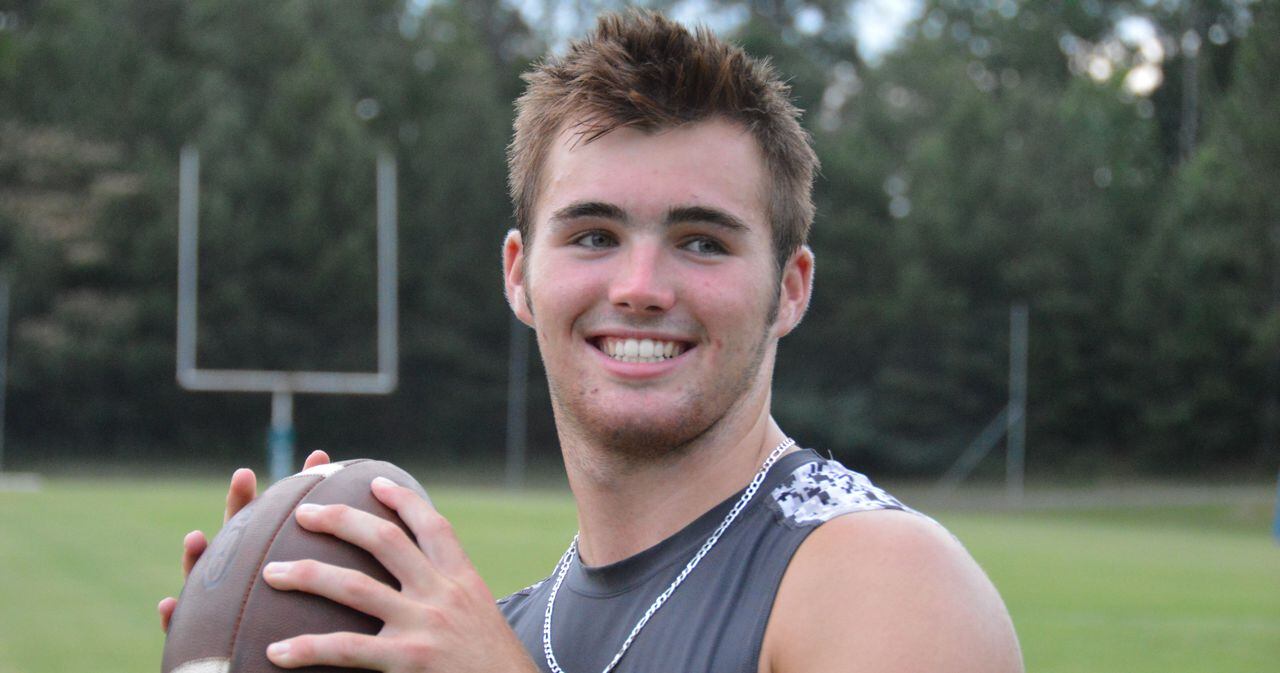 UGA needed two quarterbacks for the Class of 2017. Well, it lured a big one away from Alabama's commitment board on Thursday.
Houston County quarterback Jake Fromm flipped his commitment from Alabama to UGA. The four-star quarterback is rated as the nation's No. 4 pro-style quarterback for the Class of 2017 and the No. 64 prospect overall. That gives UGA a top-rated pro-style passer for the future to compete with 5-star freshman early enrollee Jacob Eason.
Fromm announced his decision on social media on Thursday. He'd been committed to Alabama since last October and made a point to convey just how appreciative he was of the opportunity that awaited him in Tuscaloosa.
"This was an incredibly hard decision to make and my family and I think it is the right one," Fromm said. "I am ready to start my journey as a Dawg and help them in the recruiting process. I feel at home and at peace with this decision God has led me to."
Emerson Fromm, his father, told SEC Country's Chris Kirschner that competing with Eason was not a deterrent. There were top-rated quarterbacks up and down the depth chart at Alabama, too.
"If you go to one of the top schools, you are going to be in a group with another one of the top quarterbacks in the country," Emerson Fromm said. "You have to compete with somebody. He has respect for Eason — the utmost respect for him. At the same time, for Eason to keep the job, (Jake's) going to be working his butt off. I guarantee you that."
Fromm made a surprise visit to UGA last Thursday. He was intrigued by the thought of taking UGA to a place that Alabama football is already known for. He believes in what new coach Kirby Smart is trying to build.
"I think Jake wanted to be a part of something that is on the way up, and he wants to be a part of something special," his father said. "It's harder to be a part of something special at Alabama because they do it all of the time. You go win a championship at Georgia, you've done something."
He also just wanted to play for Smart and the school he grew up rooting for. When he committed to Alabama, he did not have an offer from the previous UGA staff. The program already had a top-rated Class of 2017 quarterback committed in McEachern's Bailey Hockman.
There have been just a few changes at UGA since then.
"For his entire life, from the moment he could understand what football is, he was a Georgia fan," Emerson Fromm said. "Obviously, there's a lot of emotion there, so we went back to Alabama. He just couldn't connect with the coaches there. It was just hard to have a relationship with those guys. Kirby was our point of contact there. He likes Kirby and wants to play for Kirby."
Was there a whiff of this to come? When Fromm was honored by the Macon Touchdown Club last month, he was introduced as an Alabama commitment. That sparked groans from the crowd.
UGA head coach Kirby Smart not only shook his head but made a point to clap.  It appears that guy is always recruiting.
The 6-foot-3, 220-pounder becomes the sixth commitment for the Class of 2017 at UGA.
Jeff Sentell covers UGA football and UGA recruiting for AJC.com and The Atlanta Journal-Constitution. Follow him on Twitter for the latest on who's on their way to play Between the Hedges.
Next
5-star UGA commit earns Opening invite, makes bold prediction for...