Demetris Robertson's coach: 'People that complain about him stringing things along need to get a life'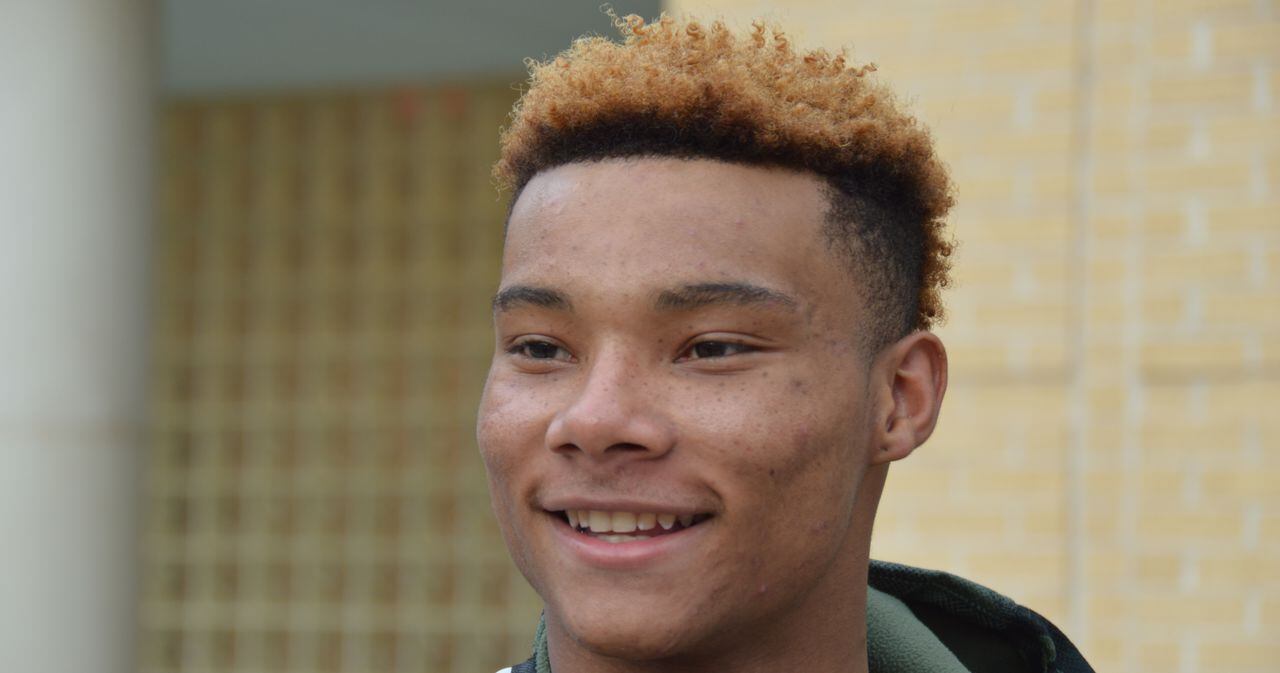 The nation's No. 1 receiver for the Class of 2016 lined up mostly at running back in a double-wing offense. He had 126 yards receiving last fall and also caught fewer than 50 passes in his career at Savannah (Ga.) Christian.
Yeah, those less-than-gaudy stats belong to the nation's top-rated receiver.
That's the first mirage when it comes to five-star receiver Demetris Robertson. Robertson, the lone remaining elite prospect for 2016, will make his choice at a ceremony on Sunday in Atlanta at the College Football Hall of Fame. UGA, Cal, Georgia Tech and Notre Dame are the main contenders.
So how does a guy with so little film at receiver earn the No. 1 ranking? Robertson's stock was fueled by his work in all-star events and at prospect camps. He beat the best in drills and practice.
"That's where he showcased things he could do that wasn't on his film," Savannah Christian coach Donald Chumley said.
Yet it has been almost three months since the rest of his peers made their decision to play college ball. Because of that, a new talking point about Robertson has emerged. The delay has people thinking he's stretched out this as a "look at me" and an "I'm special" ploy.  A frequent joke on message boards is Robertson will major in drama.
There's a vocal segment that claims they are tired of waiting for him to make up his mind. The fact he will announce his decision at the College Football Hall of Fame has also drawn some ire. Most forget that the venue is a popular spot for Metro Atlanta players to announce their choices on National Signing Day.
"Him trying to always raise his scores has caused him to stretch this thing out and he's caught some social media flack about that," Chumley said. "I don't pay any attention to that. He shouldn't. The kid has done this thing for what he feels is best for his life. Who is anyone out there to argue with that? He's had his head on right. He's kept it that way through his recruiting process…. People that complain about him stringing things along need to get a life."
The delay was fueled by Robertson's desire to qualify for a scholarship at one of his "dream schools" in Stanford. He kept inching up his SAT score, but he is still a few points shy. The scores from his last SAT exam back in March still won't be back for another few weeks.
Robertson is a reclusive interview subject. He'll grant interviews freely in person, but is hard to pin down otherwise. He declined an in-person interview request from DawgNation this week that included travel to Savannah. His brother and legal guardian Carlos Robertson said it was because he wanted to "lay low" this week.
Does that sound like an attention hound?
Chumley, a former Georgia letterman, can tell story after story that dispels what he calls "uninformed" opinions. Robertson told DawgNation back in September he'd rather have a million dollar business than play 10 years in the NFL.
His coach loved to hear that.
"How many kids in his position are thinking like that these days?" Chumley said. "And if you don't want them thinking like that, then you are steering them the wrong way. He's been nothing but a breath of fresh air for all of us. The biggest thing I will miss when he's not here is not having somebody to point to for the rest of the team and say look at all he's got and look where he's heading and look how hard he works. That's how you all need to conduct yourself. I'll miss that great example he's set around here the most."
When Chumley first met Robertson, he told him they play football differently at Savannah Christian than everywhere else he's been. They stress physicality and toughness in practice.
"Dorothy, you aren't in Kansas anymore," Chumley said.
"I got you, Coach," Robertson said in reply.
Robertson realized he was very sore two days later. Robertson will be prepared to play big-time football when he steps on the field as a freshman because of those practices.
"Watch that kid when no one is looking," Chumley said. "That's what makes him special. What he is doing is working his fanny off. That's classroom and in that weight room by himself. God blessed him for sure, but he's taken that and done every little bit he could to make that better."
Robertson, who is also a talented artist, immediately endeared himself to the Savannah Christian community when he wasn't playing. That came after he transferred from Savannah Country Day. The process to become eligible to play in the Georgia High School Association was drawn-out, too.
"I remember him coming to my office and asking me what I thought week after week," Chumley said. "I remember him saying, 'Coach it is going to be alright' as he pumped me up and kept me positive when I was wanting to get mad at the world. He kept me positive. He kept our team around him positive."
Then there's the "five-star waterboy" story.
"You know how he won our people over," Chumley said. "He was on the sidelines every Friday night toting around water bottles and water buckets while he waited to get cleared to play. That's what he is. He was the ultimate team player. … He was the five-star waterboy and loved doing it. That's another thing that makes him special. Wherever he goes, they are going to get that complete package. Academics. Athletics. Teammate. He'll exemplify everything that college athletics should be about."
College coaches have flocked to the small Georgia private school. Chumley said his Georgia buddies got on him when Notre Dame pulled the world-class feat of driving an 18-wheeler decked out in Irish lore all the way to Savannah. They parked it at the school.
"When that semi pulled on campus I can remember getting calls and texts from my Georgia guys," Chumley said. "They were calling to tell me that I should have that dang truck towed off campus since I was the athletic director here."
Through all of that, he credits Robertson.
"He really made it easy for me and easy for our school," Chumley said. "He had a plan and handled it all so well to look at the game and his plan and his plan for his life after the game of football was over for him."
Chumley has told him he can't play football forever. If he could, then he'd still be playing alongside Robertson instead of coaching.
"He's always thought the way a former player would want their sons to think," Chumley said. "That they aren't going to play this thing forever. Get ready for life after football  while you are still playing it."
Chumley, for the record, has no idea where Robertson is heading. He hasn't leaned on him for one second with any pro-Georgia stuff despite his position as his coach and a former letterman. He wants Robertson's decision to be free from any of that influence.
That's his way of showing his player how much he means to him. He wants Robertson to choose his own path.
"Fans get caught up in things but this is a young kid who has really got it going on and I couldn't be any more proud of him," Chumley said. "He's handled it all great."
Jeff Sentell covers UGA football and UGA recruiting for AJC.com and The Atlanta Journal-Constitution. Follow him on Twitter for the latest on who's on their way to play Between the Hedges. Unless otherwise indicated, player rankings and ratings are from the 247Sports Composite.
Next
The story behind how Michigan's Jim Harbaugh and UGA's Kirby Smart …