John Emery Jr. offered up two vivid details about his de-commitment from UGA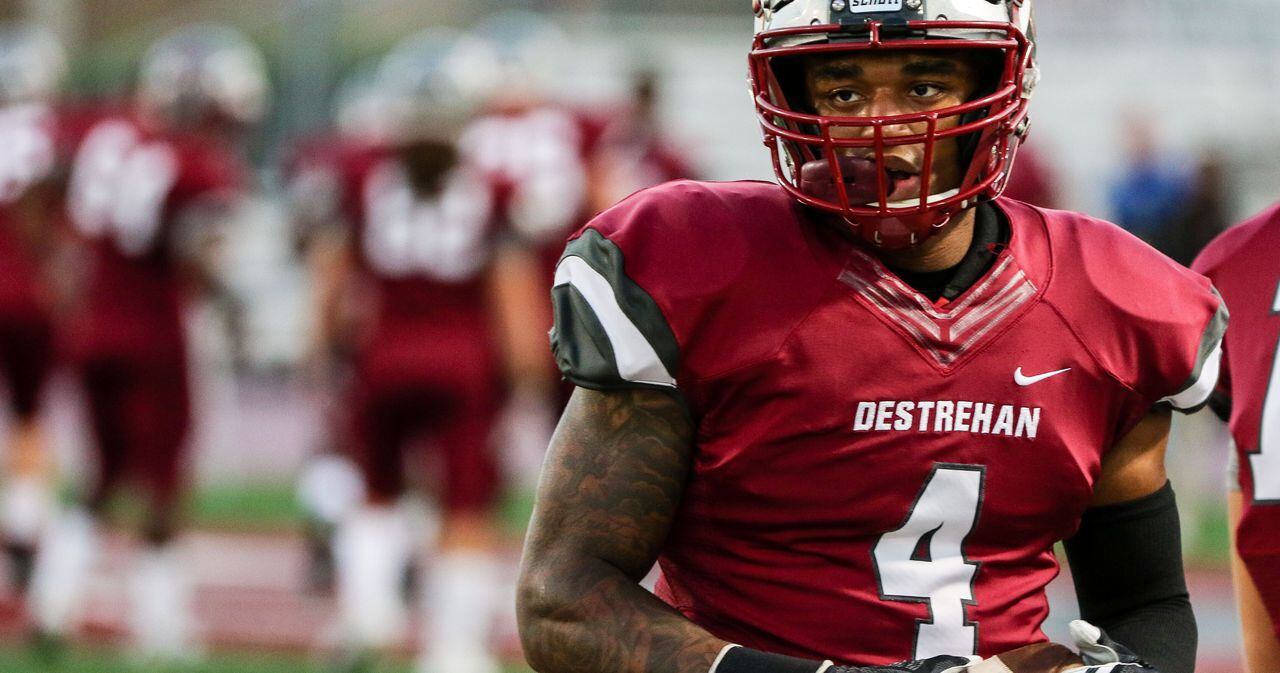 John Emery Jr. de-committed from UGA on Thursday evening. The nation's No. 2 RB prospect (per the 247Sports Composite rankings) is now the second 5-star de-commitment from the program this month.
It makes the most sense to just be incredibly transparent and quick and to the point here. When a recruit of this nature de-commits, that's really not the time for an extended interview.
The "No interviews" tag is expressed on Twitter a lot. But Emery did grant DawgNation a pair of responses that directly hit the hole about why he's no longer committed to Georgia.
Was there anything that triggered it? He was asked to put his finger on the biggest reason behind his decision.
It had nothing to do with the LSU win over the Bulldogs earlier this month. Emery was quick and to the point with his reply.
"The depth chart," Emery told DawgNation via a message.
That is now a big factor for Emery. The looming presence of seniors Elijah Holyfield and Brian Herrien coming back for the 2019 season is on his mind. So are the talents of rising junior D'Andre Swift. Then there is also first-year Bulldogs James Cook and Zamir White to think about.
White is redshirting this season after a tough preseason knee injury. He was rated as the nation's No. 1 overall RB prospect in the 2018 class.
Those names might not have been an issue for Emery when he committed back on July 29. But they clearly are now.
That was made clear when Emery was asked if the Bulldogs will still have a shot at signing him down the stretch of his recruitment.
"If [the] depth changes, then yes," Emery told DawgNation.
He is expected to make his decision in December during the early signing period.
Was this John Emery Jr. decision a shock to his inner circle? 
That's the next question at hand. And that answer is yes.
Emery's mother, Nikki Trudeaux, expressed her reaction to her son's choice to DawgNation initially through a pair of broken-hearted emojis.
Maybe it is this time in our social media world where an emoji can also present like maybe 500 or even 1,000 words.
Trudeaux, an invested parent if there ever was one, was kind enough to share some detail about her son's choice. She was already plugging into the UGA football parent culture. She had already connected with several invested mothers on the UGA football team.
His mother also said that that the decision "was not over yet." Then she shared a statement expressing her full view of the matter.
When checking with other sources, it does appear that this decision was made largely by the young man who will be carrying the football in front of 90,000-100,000 fans every Saturday in the very near future.
That's as it should be.
"However unexpected this decision was I'm very proud of John for being able to make this decision on his own," Trudeaux told DawgNation. "I've seen so much growth in him during this recruiting process. He loves the UGA coaching staff and fans, but he wants to make sure that whatever college he chooses he doesn't have any doubts or regrets academically or athletically."
She then detailed her next steps supporting her son. That's what she did when the nation's No. 22 overall prospect chose UGA.
That is what she will continue to do now.
"Right now my primary focus as his mother is to support him by praying for him and with him," Trudeaux continued. [It is] also to make sure that he has fun and enjoy all the blessings God has given to him. This process can be grueling. He's still a kid."
UGA News
Next
Closer look: Georgia football backfield loses potential 2019 fix...