Lebbeus Overton: Why UGA recruits the nation's No. 1 junior differently than any other recent 5-star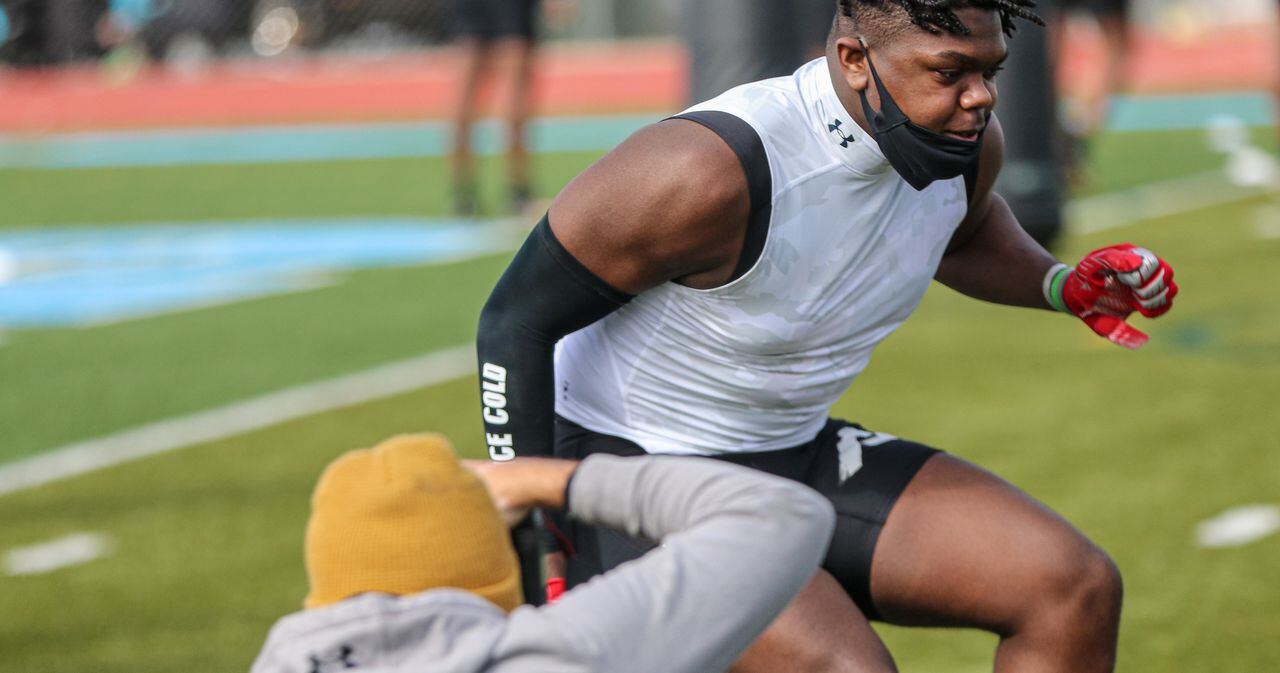 Want to attack every day with the latest UGA football recruiting info? That's what the Intel brings. This entry offers the first substantial DawgNation read on 5-star 2023 EDGE defender Lebbeus Overton of Milton High in Metro Atlanta. 
Lebbeus Overton has been a name to know for over a year now in the 2023 class.
When Lebbeus Thomas Overton had a huge media exposure opportunity last month at the Under Armour All-American Game camp, he said all the right things.
"LT" said great things about Alabama, Clemson and Texas A&M. Ohio State websites reported the nuggets they found about their program. The same thing took place with North Carolina and Notre Dame, too.
In spite of his age, he already comes across as a composed speaker. Overton also said a lot of very nice things about the Georgia program, too.
But what struck this correspondent as unique was what he said Georgia was not doing.
Georgia is not making sure this 5-star hears from every member of the staff. Overton said Georgia's primary recruiting push comes from just one man. That's the aforementioned Cochran.
"I'm not going to say it is a horrible feeling but Scott Cochran has been on me like white on rice," Overton said. "He's making sure I build that relationship with him."
Overton said Cochran is "crazy."
"But his crazy is in a good way," he said. "He's an awesome person. He makes sure he is like getting the job done. He always keeps it 100 with you and he's especially on you about the school, too."
The only other big impression he's gotten from UGA so far was when Kirby Smart landed a helicopter on the grounds of Milton High when coaches could be on the road. Or in the air in this case.
What is looking for in an ideal school fit?
"I'm just looking for a good family relationship," he said. "A family-based college that makes sure they are treating everybody right and giving opportunities to everybody who deserves it."
When visits open up in June, he'll look to start out with the closest big boy option.
"Probably Georgia," he said. "They are always a great program. They are always in the top. So I'm definitely going to go over there"
It will be early, but it will be a foundational trip for his relationship with the Bulldogs.
"I just want to figure out how their staff is, how their players are and just how everything is," Overton said. "Really just how everybody is so I can start building that relationship soon."
What is going to help him break down what stands out about all these schools?
UGA News
Next
JT Daniels 'fully transitioned' to Georgia, national championship in...