State's No. 3 prospect: 'Still love Georgia'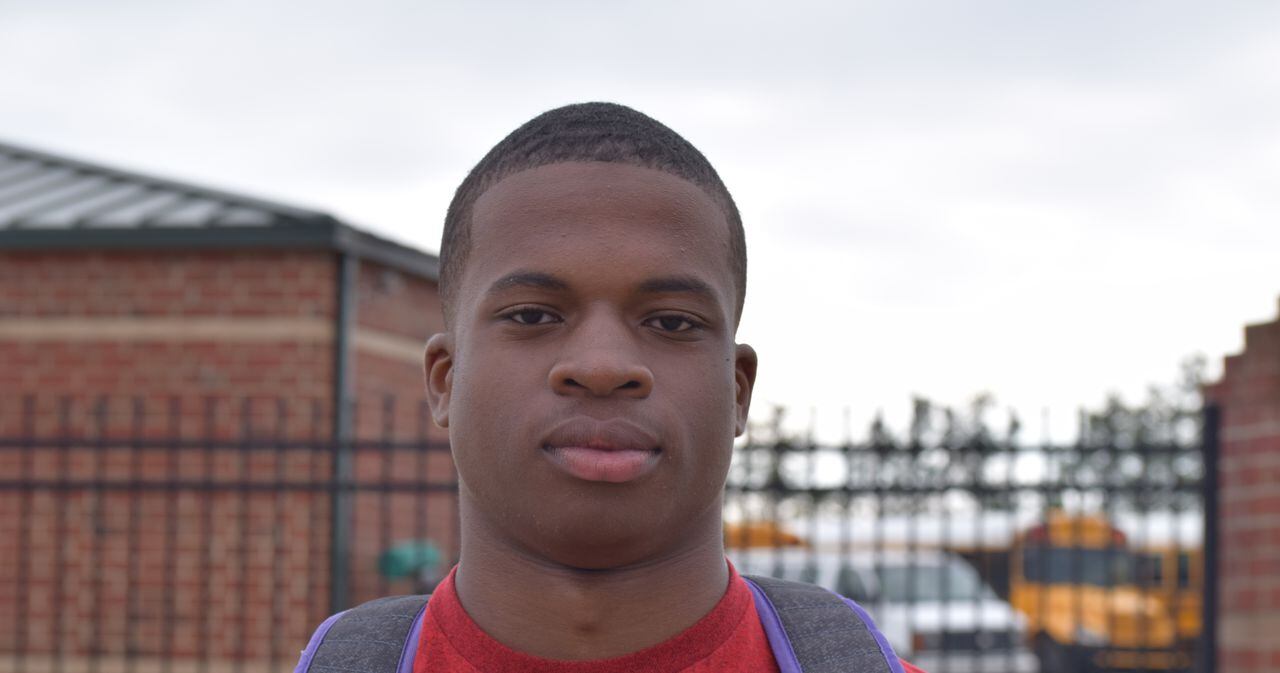 BUFORD, Ga. — Robert Beal visited UGA on Saturday. It was his first visit since the staff turned over and he got a chance to see the new Georgia.
What did the nation's No. 36 overall prospect think? Well, he was decked out in a UGA shirt, a pair of shorts that looked just like those famed silver britches and, at least, one UGA wristband.
"Still feel the same way about Georgia after the visit," he said. "Still love Georgia."
It was a great visit and not just because he got to match up with freshman tight end Isaac Nauta in an ultra-competitive Madden football video game. He spent the night and enjoyed hanging out with the players on the team. Even if Nauta did beat him by 10 points.
"I enjoyed meeting the new coaching staff and getting to know all those guys," said Beal in maybe the deepest voice imaginable for any high school prospect.
He watched practice and noted a "higher tempo" with this year's team compared to his visits to see the previous coaching staff. The state of Georgia's No. 3 prospect for 2017 said that UGA head coach Kirby Smart told him he was the top-rated prospect at defensive end for the program.
"That's pretty cool to hear that," Beal said. "He said that 'we want you bad' and 'you will always have a spot here at Georgia'  when we spoke."
Beal de-committed from Notre Dame on Feb. 18 and explained why. He said that came about when he learned that his sister was not admitted to the school. He plans to go to college at the same school as his sibling.
The rising senior at Norcross High School said that will be a major factor in his decision. She runs track, but he isn't sure what her opinion is of UGA right now.
"Yes it is a major factor," he said. "If (the schools) can't take her, then I won't be there."
The nation's No. 3 weak-side defensive end prospect said he basically just shook hands with UGA defensive line coach Tracy Rocker but got to know Smart.
Carter has been compared to UGA linebacker Lorenzo Carter. Carter also played at Norcross and Beal embraces that parallel.
"It is pretty cool that they compare me to somebody like that because is good," Beal said. "We could both go to the same school and we both have the same dream. People say we play alike, too."
What would it take for him to join Carter?
"I'd just have to fall in love with it," said Bell, who feels Clemson is recruiting him the hardest right now. "If I fell in love with it and my family fell in love with it, then Georgia would be the place for me."
Beal has yet to set a Top 5 or Top 10 but said if he did that the Bulldogs would be right there in the thick of it. He plans to finish out his senior year and will not enroll early.
According to the 247sports crystal ball, Florida State and Notre Dame are the teams to beat for his decision. UGA follows those programs. He does not have a set time in mind for when he plans to decide. It was interesting to learn that the de-commitment does not impact his next choice.
"To tell you the truth whenever it happens it happens for me," he said. "I don't really have a set time. When it feels right, I will commit to where ever I want to go."
The 6-foot-4, 235-pounder also recently visited Alabama. He said that the Tide is also one of his top schools and he enjoyed that visit.
"Alabama does everything different there than everyone else," he said. "From the players to the coaches and the way they feed the players. I think Georgia is becoming more like Alabama now with Kirby Smart there, too."
Beal said that UGA, Alabama and Florida State are the only schools he has visited since he de-committed from Notre Dame. He will also visit Tennessee next weekend. Auburn is also recruiting him, but he hasn't looked into that program yet.
Unless otherwise indicated, player rankings and ratings are from the 247Sports Composite.
Jeff Sentell covers UGA football and UGA recruiting for AJC.com and The Atlanta Journal-Constitution. Follow him on Twitter for the latest on who's on their way to play Between the Hedges.
Next
Nation's No. 1 receiver signs financial aid papers with UGA