UGA recruiting: Who are the Bulldogs looking at for the secondary in 2018?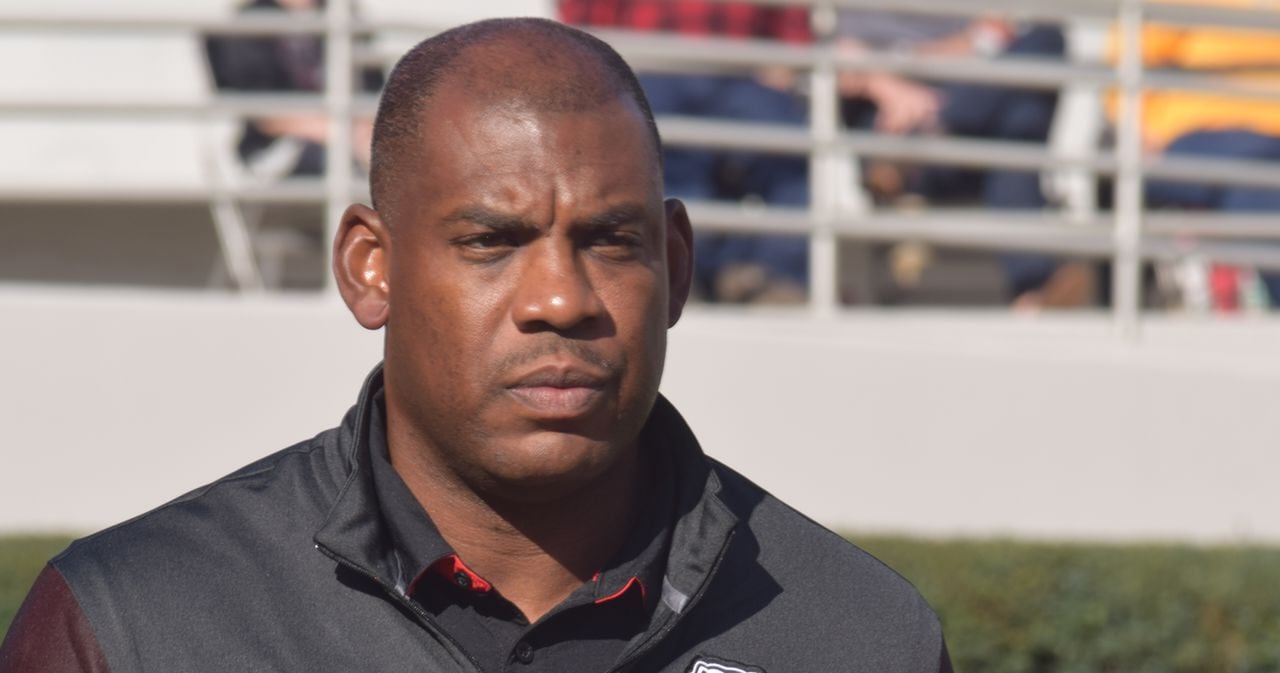 Want a daily lap through UGA recruiting? That's what the Intel will bring at least five days a week. We'll cover the news and which way an emerging target like Kendrick Torian might lean plus add some perspective to help fans figure out what it all means.
_______________________________________________________
Georgia signed seven defensive back types in 2017. Every one of those guys made it to campus.
That included elite big-time safeties in DeAngelo Gibbs and Richard LeCounte III and a couple of All-Americans in Tray Bishop and William Poole III. Raw speedster like Eric Stokes Jr. also came on board plus and an early camp standout in 6-foot-3 corner Ameer Speed was in that class.
Let's not forget Latavious "Tall Man" Brini as well. Those guys were all needed to at least replace three seniors in Aaron Davis, Malkom Parrish and Dominick Sanders. That trio will exhaust all of their playing eligibility this fall.
The Bulldogs won't sign quite that many in 2018, but there are clear needs. The current class has commitments from:
4-star CB Chris Smith II (Hapeville Charter/Hapeville, Ga.)
The skinny: Smith is the real deal. He's rated as the nation's No. 34 CB for this year per the 247SportsComposite but he is a lot better than that. He is a true "glue" corner that will stick to his assignment. He proved that at every stop this spring and summer at those elite prospect events.
3-star S Rachad Wildgoose (Northwestern HS/ Miami, Fla.)
The skinny: Wildgoose is an interesting evaluation. He has a cornerback's size, but the skill set that suits an initial fit at safety. He plays a lot of man coverage at the varsity level and is a very aggressive tackler.
The 2018 defensive back class might only add anywhere from 2-4 more names. There are dream targets out there like 5-star cornerbacks Tyson Campbell and Patrick Surtain Jr. but those guys are definitely trending elsewhere. My information has the Bulldogs vying for a Top 3 finish at best with those gentlemen.
What's happening with the in-state targets?
Which two positions are the most unsettled for this year's class? That would have to be at defensive back and defensive tackle. It is a popular message board topic on our DawgNation forum for sure.
The big head-scratcher is the exodus of in-state talent to other programs. There are some guys that the Bulldogs definitely wanted and others where they might have have been waiting for further evaluation or what a higher-priority target was going to do.
(If you are thinking that 4-star DB Trey Dean's surprise pledge to Tennessee last night might have sparked today's topic, then you and I are definitely on the same page.)
The bottom line: The state's top seven defensive back prospects for 2018 are not likely to sign with UGA.
Here's where the Top 5 defensive backs are heading:
4-star CB Kyler McMichael (Greater Atlanta Christian/Norcross, Ga.) chose Clemson
4-star CB Myles Sims (Westlake/Atlanta, Ga.) chose Michigan
4-star CB Jaycee Horn (Alpharetta/Alpharetta, Ga.) is likely to choose Alabama or South Carolina
4-star S Derrik Allen (Lassiter/Marietta, Ga.) chose Notre Dame
4-star S Trey Dean (Dutchtown/Hampton, Ga.) just committed to Tennessee
That's a trend. Every one of those guys is rated among the nation's Top 25 players at their position and among the nation's Top 300 players overall by the 247SportsComposite.
Smith's is underrated. He's rated No. 8 among the state's defensive backs this year. But going off those rankings, the Top 7 defensive backs in the state have either committed or are heading away from UGA. (The others: 4-star Christian Tutt does not seem to have a committable offer from Georgia. 4-star Tre Douglas also chose Vanderbilt.)
What's happening here? The obvious question: Who do the Bulldogs like more than those guys?
The remaining 2018 priorities for UGA
Kirby Smart and Mel Tucker know exactly what they are doing at defensive back. Their evaluation of Chris Smith II above his star ranking was spot-on from the start. They also see some things (aggressiveness, tackling ability) in Wildgoose that other evaluations do not.
Those two have their black belts in recruiting and player evaluation. That said, they did want a lot of those guys that slipped away. Allen, Sims and McMichael were clear high targets on the board. Allen is still a flip candidate to UGA in my mind. The staff continues to pursue him.
That leads to the following conclusion: Georgia will import most of its defensive backs from out-of-state this year from Florida.
Who leads that list?
4-star CB Tyreke Johnson (Trinity Christian/Jacksonville, Fla.) 
The skinny: Johnson is well-known to DawgNation readers. He's rated as a safety but maintains that he will play cornerback in college. Johnson had made many trips to Athens and feels very comfortable with everything and his strong relationships in place there. My thought is that Johnson is occupying a spot in this class until he tells Georgia definitively otherwise. He ranks as the nation's No. 4 safety and the No. 36 overall prospect for 2018.
4-star CB Gilbert Frierson (Miami Coral Gables Senior, Miami, Fla.) — Miami commit
The skinny: Interesting "flip" candidate here. There's been buzz here about a flip for some time. Frierson has taken multiple trips to UGA this year and he also has a family connection to UGA assistant coach James Coley. Frierson (6-1, 185) has the size and length UGA wants to see in its defensive backs. He's rated as the nation's No. 18 CB and No. 146 prospect overall. He's also posted a lot of pro-Georgia messages on social media.
Another name to keep in mind for UGA recruiting
Kendrick Torian Jr., a 3-star CB from Tampa, released his Top 4 yesterday. Torain (6-foot-2, 185 pounds) also fits the size criteria the Bulldogs have targeted for their DBs under Smart and Tucker.
As it turns out, the Bulldogs also fit into his Top 4.
Torain told me this morning he currently plans to make his commitment in the next two weeks.
UGA is in the mix here with South Florida, Tennessee and UCLA. With Dean's move, it is worth noting that the Volunteers already have two safety and two cornerback commits for the 2018 cycle.
How does Torain feel about the Bulldogs?
"It is a great SEC school," he said. "I like that. Kirby Smart is the head coach and he has a defensive mind."
Torain ranks as the nation's No. 66 cornerback prospect overall in the Class of 2018.
Did you miss a recent edition of DawgNation's recruiting Intel? Check out our archive to stay up-t0-date on the latest UGA recruiting information. 
UGA News