Why Cal beat out UGA for the nation's No. 1 receiver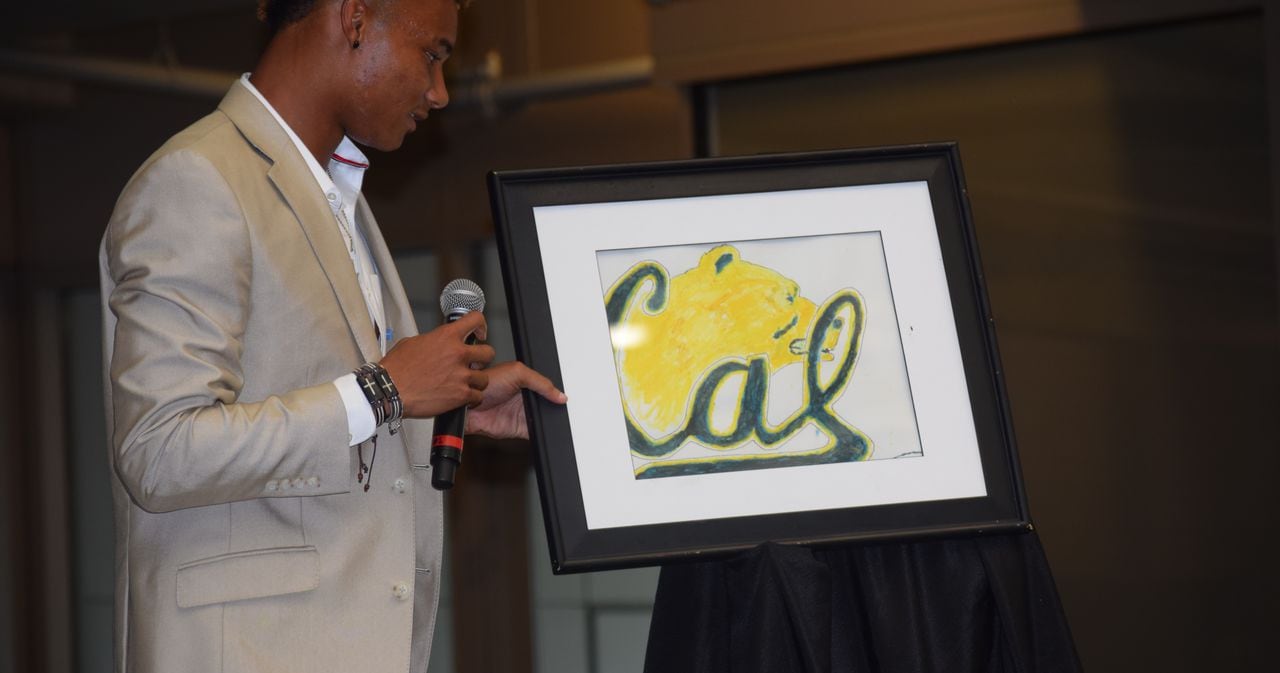 There was a time last year when Demetris Robertson was in the throes of his college recruitment that one particular answer should have been placed in a time capsule.
Flash forward to the time comes when he would make his college decision: Who did he think it would eventually be? Robertson told DawgNation at the time his choice was going to be Stanford in several months.
It wasn't Stanford, but it was the next best thing. Robertson said after the ceremony at the hall of fame that UGA was his second choice behind Cal.  He also said UGA "did everything it could have possibly done" to earn his commitment.
"Really just the support they gave me and coming to see me a lot," Robertson said. "(They said) you can do the same things here wherever you want to go."
Robertson actually did not have the chance to meet with Kirby Smart late Saturday after his track meet near the UGA campus. That track meet ran late and there just wasn't the time for Smart to make a last-minute pitch on UGA's behalf.
The soon-to-be member of the Golden Bears did meet with Schumann and UGA receivers coach James Coley at the meet. It was interesting to note Robertson said he valued his relationship with Coley as much as any recruiter that was in contact with him. That's another sign that Robertson's decision was largely based on off-the-field values.
He said the biggest difference between Cal and UGA was the academics. Robertson also shared a plan for his twin sister Shanetris to join him in California. Perhaps one of the biggest lures to UGA was the fact she could run track and attend UGA alongside her brother on a Hope Scholarship.
That same scenario has realized itself in California. Several members of the Robertson family confirmed Sunday there is a plan in place for his twin sister to move to California near him and enroll at a junior college. She plans to transfer to Cal when she is in good academic standing.
UGA News
Next
Social media reaction to Demetris Robertson choosing California over …