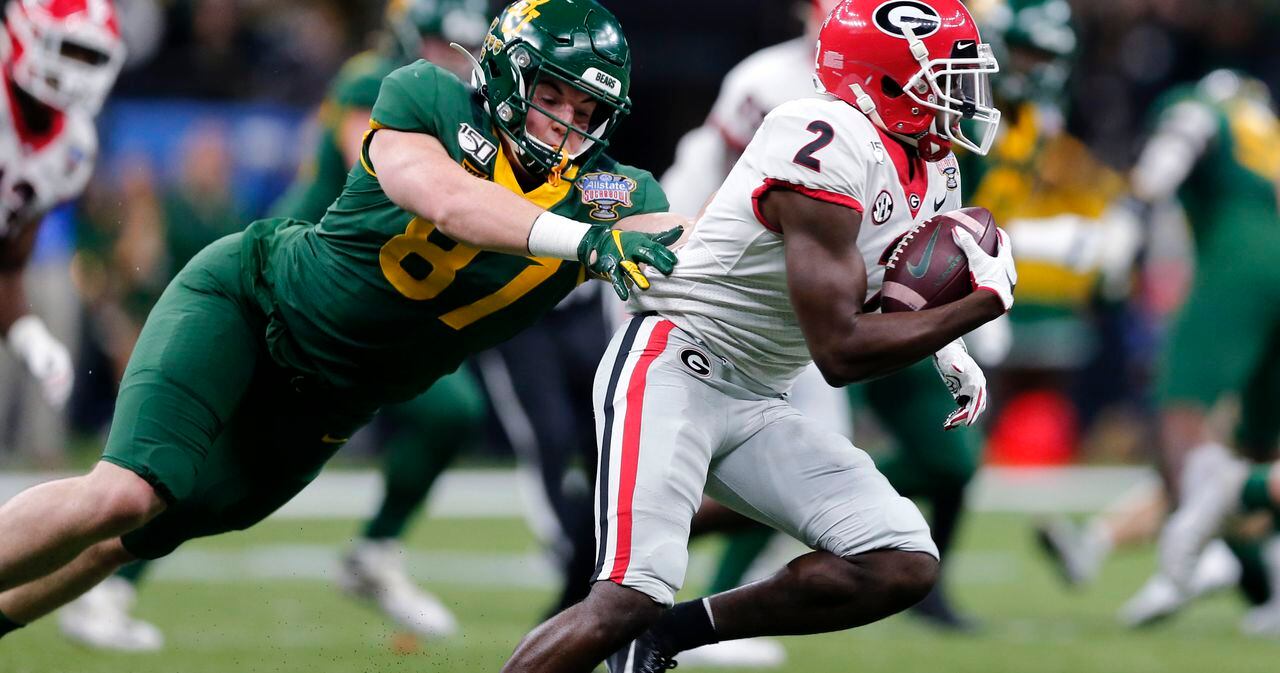 Richard LeCounte earns high praise from ESPN, named 'unheralded star'
While just about every Georgia fan knows who Richard LeCounte is, the same can't be said for his presence with the national media. LeCounte, even after a stellar junior season that saw him lead the team with four interceptions and three fumble recoveries, was left off of both All-SEC teams for the 2019 season.
But that appears to be changing heading into the 2020 season. LeCounte will be one of the leaders of Georgia's defense in 2020, which figures to be one of the best in the country. Much like how J.R. Reed and Deandre Baker have in the past two seasons, LeCounte will likely receive a significant bump in national attention.
We saw an example of that on Wednesday when LeCounte was tabbed as Georgia's "unheralded star" by ESPN's Alex Scarborough as a part of ESPN's top-25 previews for the 2020 season.
"While it's not sexy to talk about consistency and experience, LeCounte brings both of those things to a defense that needs it," Scarborough wrote. "If he can be the shepherd for that young, talented group in the way he's capable of, then he could become one of the most indispensable players in the SEC."
Related: Richard LeCounte: Why Georgia has 'great chance to be national champion' this season
This will be LeCounte's third season as a starter for the Bulldogs. He's made improvements in each of the past two seasons, as he emerged as Georgia's most disruptive defender last season when it came to forcing turnovers.
The 2020 season will bring a new challenge for LeCounte, as it will be the first season in which he won't be playing with Reed. The latter was a key piece of the Georgia defense, as he was the unquestioned leader of the group in addition to being a Jim Thorpe Award finalist.
LeCounte will be looking to replicate what Reed gave to the Georgia secondary a year ago. He'll also likely be tasked with helping Lewis Cine grow into a bigger role in Georgia's secondary, as he's the player most likely to take over for Reed. Cine earned valuable playing time at the end of the 2019 season, as he started in the Sugar Bowl alongside LeCounte with Reed missing the game due to injury.
In that Sugar Bowl win, LeCounte picked off two passes for the Bulldogs as they earned a 26-14 win to cap a 12-2 season. LeCounte could've entered the 2020 NFL Draft after a strong junior campaign that saw him rack up 61 tackles to go along with his four interceptions. and three fumble recoveries. He also had seven pass break-ups and forced two fumbles.
But LeCounte, along with fellow 2017 signees Eric Stokes, Monty Rice and Malik Herring all elected to return to Georgia for another year. Georgia brings back eight starters from last season's defense while also bringing back a slew of contributors like Nolan Smith and Nakobe Dean, who seem primed for bigger roles in 2020. The Bulldogs also signed the No. 1 recruiting class in the country, adding 5-star talents such as cornerback Kelee Ringo and defensive tackle Jalen Carter to an already loaded defense.
Related: Richard LeCounte is the face of the Georgia football program for the 2020 season
With Georgia overhauling its offense with new offensive coordinator Todd Monken and quarterback Jamie Newman, Georgia will be relying on its defense to carry them, especially with early-season games against Virginia and Alabama.
This means LeCounte will be one of the faces of one of the top programs in college football this season. With that kind of profile, LeCounte won't be unheralded in the eyes of the national media for too much longer.
More Georgia football stories from around DawgNation