Blue skies, light traffic greet UGA, S.Carolina football fans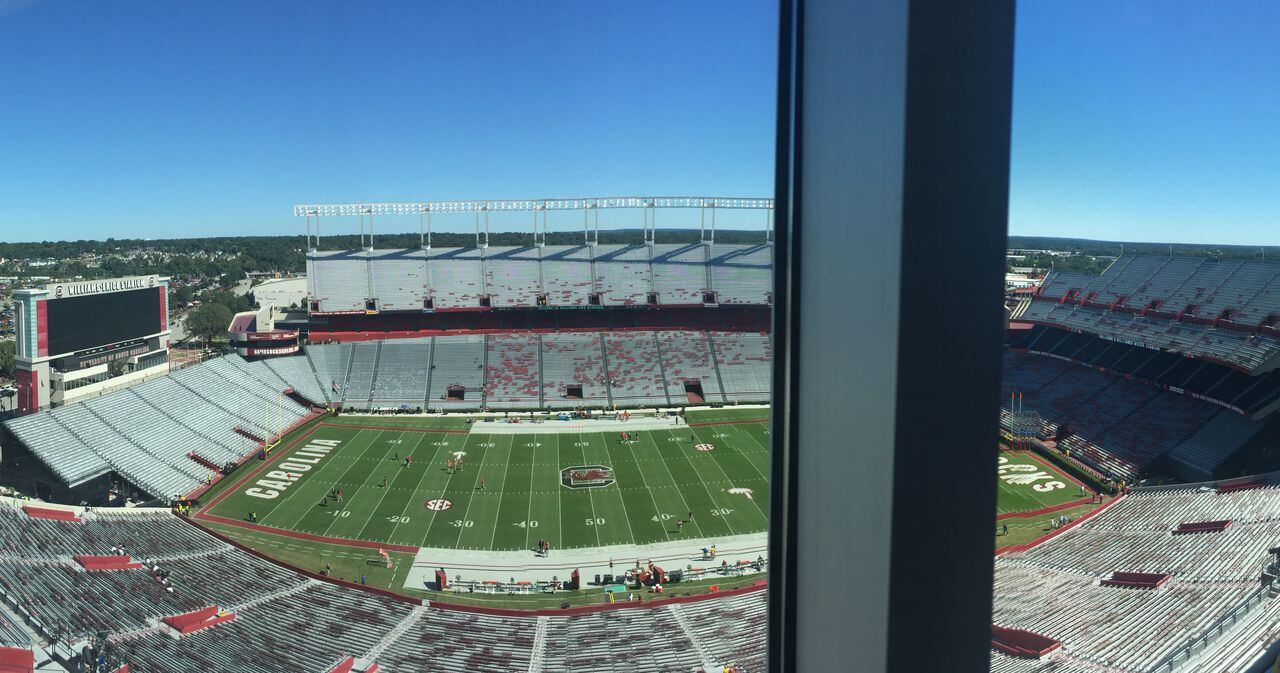 COLUMBIA, S.C. — Greetings from Williams-Brice Stadium, where there's nary a cloud in the sky nor a traffic jam in sight. And that's saying something. Traditionally, the University of South Carolina is one of the worst SEC stadiums to get into and out of. Not today.
That's potentially good news for the Georgia Bulldogs, who certainly won't be facing the same type of environment they would have been had the weather been different and this game would've kicked off at its appointed 7:30 p.m. time Saturday night. There remains a lot of evacuees in town, many of whom will be making their way back down to the coast to check out the damage left by Hurricane Matthew. Word is that South Carolina athletic administrators would be happy to get 50,000 or 60,000 for this afternoon's game. Williams-Brice holds 80,250.
If my own cousins are any indication of the general level of interest of Gamecocks' fan base, there is only lukewarm local interest in this game. When I left their home in Blythewood three and a half hours before kickoff, they still hadn't decided whether they were coming or not. They had plenty of tickets, just didn't know whether they were going to use them.
So Georgia can likely expect less of a home-field advantage atmosphere. That said, it still comes down to blocking, tackling, running and passing. And I give the Bulldogs the advantage in that respect as well.
The biggest matchup in Georgia's favor is the run game, both offensively and defensively. South Carolina is last in SEC in rushing offense (104.8 ypg) and 13th in the league in rushing defense (202.0). Meanwhile, the Bulldogs will be welcoming Nick Chubb back into the lineup today.
South Carolina will welcome back a couple of its better players, too, however. Leading receiver Bryan Edwards is coming back from a hamstring injury, as well as Deebo Samuel. Both of them are slated to start. But the Gamecocks are averaging a paltry 14 points a game, which is left than half of all but four other teams in the SEC.
If the Gamecocks have an edge, it's in the kicking game. But, of course, that goes for pretty much any team Georgia plays these days.
Seth Emerson, Jeff Schultz and I are all here to analyze today's game. Be sure to follow Emerson's in-game blog for play-by-play insight. And we'll have a lot of offerings soon after the game is over.
UGA News
Next
Live from Columbia: An easy Sunday morning