CJ Washington: Electric 2022 LB prospect places Georgia in his top 3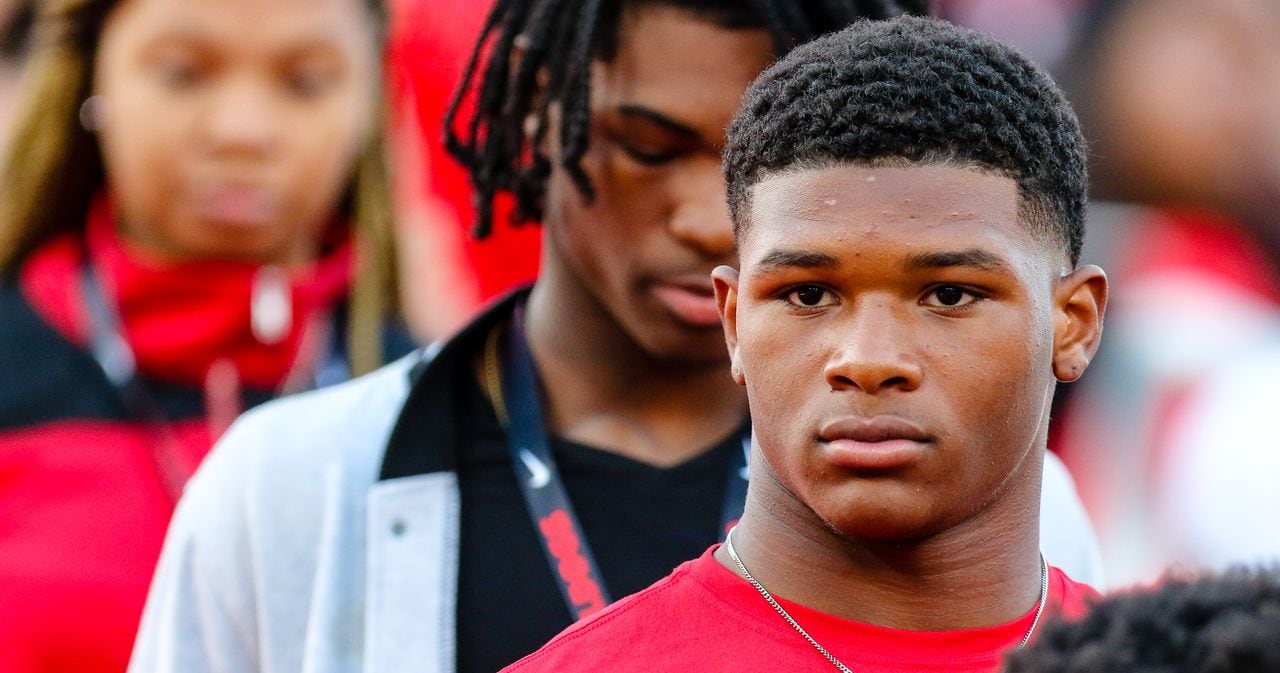 Want to attack every day with the latest UGA football recruiting info? That's what the Intel brings. This entry takes a look at the recent top 3 dropped by Cedartown Class of 2022 linebacker prospect CJ Washington. 
CJ Washington has logged many a workout with Georgia all-time great RB Nick Chubb. When he does, there's not a lot of time spent shifting the plates around and back and forth.
He's a rising high school junior at Cedartown High School. That's where Chubb starred and where Washington racked up 18 sacks last year as a sophomore. When you watch him work, there's no question he has a level of athleticism and physicality that will stand out on any field.
He does wear Chubb's No. 27 for his high school alma mater. Does anyone need to hear any more about what type of college football player he could out turn out to be?
The 4-star ATH is likely seen as a linebacker on Saturdays. Washington played tailback and defensive end last fall. He looked like a walking muscle on a hoverboard in whatever role he was excelling at on the field.
He released his top schools on Wednesday night. It was something akin to what Chubb might have done. In a time where everyone fancies it appropriate to release top 8s and top 10s when they are less than six months away from signing day, he went about his process a different way.
The 6-foot-2, 223-pound junior released a top 3. It was:
Simple. Direct. Impressive.
When he competed at the Georgia Elite Classic last December at McEachern High School, he was one of the truly great players in the sophomore game. He racked up the hurries, tackles and tackles for losses.
Consider a sampling of the following quotes from his head coach at that game. Chris Hirschfield is the offensive coordinator at Walton High in Marietta. Hirschfield has experienced the great fortune and career timing to coach a pair of NFL players in Kerryon Johnson and Jordan Matthews in his lottery winner of a career so far.
He also coached Georgia sophomore WR Dominick Blaylock at Walton, too. He's also been on the staff for teams that also lined up a few more high-level ACC and SEC players, too.
Washington played at H-Back, defensive end and outside linebacker for the winning team in that showcase.
"When we had him out wide at d-end, we stood him up and put him an extra yard out wide basically as an outside 'backer," Hirschfield said. "Basically nobody could block him coming off a speed rush."
His roster didn't have any H-Back or fullback types on the other side of the ball.
"He obviously fit the part there, too," he said. "We taught him four plays literally. Power. Counter. Literally four or five plays in practice. I've never seen anybody collision and hit the way that kid does. His explosiveness might be the best I have ever seen."
"Absolutely explosive. Full speed and does not shy away from contact and he's so powerful. He doesn't just hit. He drives people backward."
They gave him maybe four or five reps in practice at those positions. Those reps had to come after the defensive period. Washington had it from that point on.
Hirschfield even handed him the ball a few times in the game, too.
"He's special," he said. "I didn't even teach him the name of all the plays I would just tell him 'Right Strong' or 'Left Strong' as far as his alignment and I gave him three words. Counter. Down call which is our power. He'd kick out the play-side defensive end. Or Insert. He then knew to insert there and get that middle 'backer. He was really really good at it."
His main duty was flying off the edge.
UGA News
Next
Why Georgia associate head coach Matt Luke 'a rarity,' per Ole Miss...