There's more to George Pickens than A.J. Green comparisons and viral catches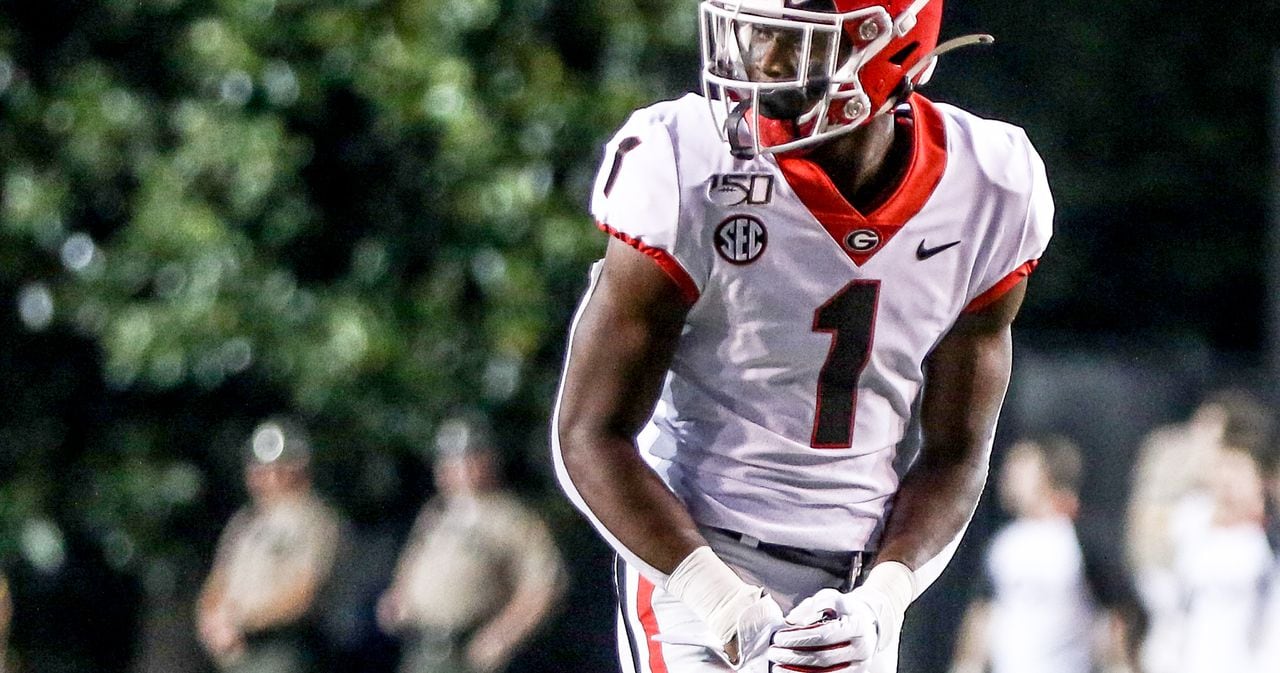 Welcome to Good Day, UGA, your one-stop shop for Georgia football news and takes. Check us out every weekday morning for everything you need to know about Georgia football, recruiting, basketball and more.
A deeper look at George Pickens as A.J. Green comparisons and viral catches mount
ATHENS — Defensive lineman David Marshall joined the likes of Jake Fromm and Richard LeCounte as Georgia players who have compared freshman George Pickens to that of AJ Green.
"I don't often see a freshman come in and look that confident and comfortable," Marshall said. "He reminds me of A.J. Green. He's long fast, quick. And he knows how to catch the football. That's a good guy to have."
Pickens still has a long way to go to match what Green did as a freshman. In 2008, Green racked up 963 yards and 8 touchdowns. Those are Georgia freshman records. And only two wide receivers in the history of the Georgia program have had a season with more receiving yards than Green did in his first season in Athens.
So far though, The freshman from Hoover, Ala., has certainly backed up the 5-star hype that he entered Georgia with. Pickens was the first 5-star wide receiver prospect to sign with Georgia since 2009. And based off Pickens' performance on Saturday — 4 catches, 78 yards and a touchdown — the buzz around Pickens is only going to continue to grow.
Kirby Smart hasn't — and won't — throw out the Green comparison in reference to Pickens. But the freshman wide receiver has caught Smart's attention. And in Smart's opinion, the most impressive thing Pickens did on Saturday wasn't one of his viral catches.
Related: 'Emotional' Georgia WR George Pickens growing into go-to role
It actually ended up being a block he made to clear the way for D'Andre Swift on a 40-yard run.
"He did a great job of going after the safety that was able to spring Swift," Smart said on Saturday.  "When you can do that as a freshman, that's more impressive to me than diving and catching the ball."
Pickens has gotten a lot of attention so far his pass-catching skills. That makes sense when you consider the absurdity of his catches on Saturday to go along with the grab he made in one Georgia's August scrimmages.
But in a Georgia offense, those type of catches aren't going to get you on the field. A season ago Demetris Robertson struggled to get on the field because he wasn't the blocker that Riley Ridley or Tyler Simmons was.
So far in his Georgia career, Pickens has been a very willing blocker. Perhaps too willing. Much like how he has a propensity to make a highlight-worthy catch, he likes to go for a bone-snapping block.
"He thinks every block he is going to be able to go knock them out. He's got to learn that they see him coming," Smart said. "He's not invisible, so he has to do a good job of position blocking, fit up, sustains blocks and not try to go for the big hit all the time."
In the Vanderbilt game, Pickens knocked a Vanderbilt defensive back off his feet and then jumped on top of him to keep the poor Commodores defender on the ground. The two ultimately had to be separated.
There was another block in the Murray State game where Pickens helped spring a Swift touchdown. The freshman wide receiver came roaring down inside and found a safety who didn't see the 6-foot-3 receiver. The collision between the two players was so loud that the sound of their helmets smacking could be heard over the thousands of fans celebrating as Swift walked into the endzone.
When Pickens lines up to block he wants to cause serious harm to his defender. He wants to embarrass you in any way he can. And he's going to let you know about it when he does.
A number of teammates note just how passionate and fiery Pickens can be in games. That's one stark difference from Green, who is normally regarded as much more laid back personality.
"Seeing him on the ball field, the heart he has for the game, and just the passion," Georgia linebacker Nate McBride said about what's stood out about Pickens. "He's put in the time. He's just so competitive, and you can tell in practice, which shows up in the game."
Of course, those displays of emotion can sometimes backfire. In the same Murray State game, Pickens flicked a ball in the face of Murray State defender after being shoved out-of-bounds. That drew a 15-yard penalty flag from the officials.
Next
Georgia football practice observations: Bulldogs beating heat, work …