Georgia coach Kirby Smart predicts 'epic battles' to be waged in preseason camp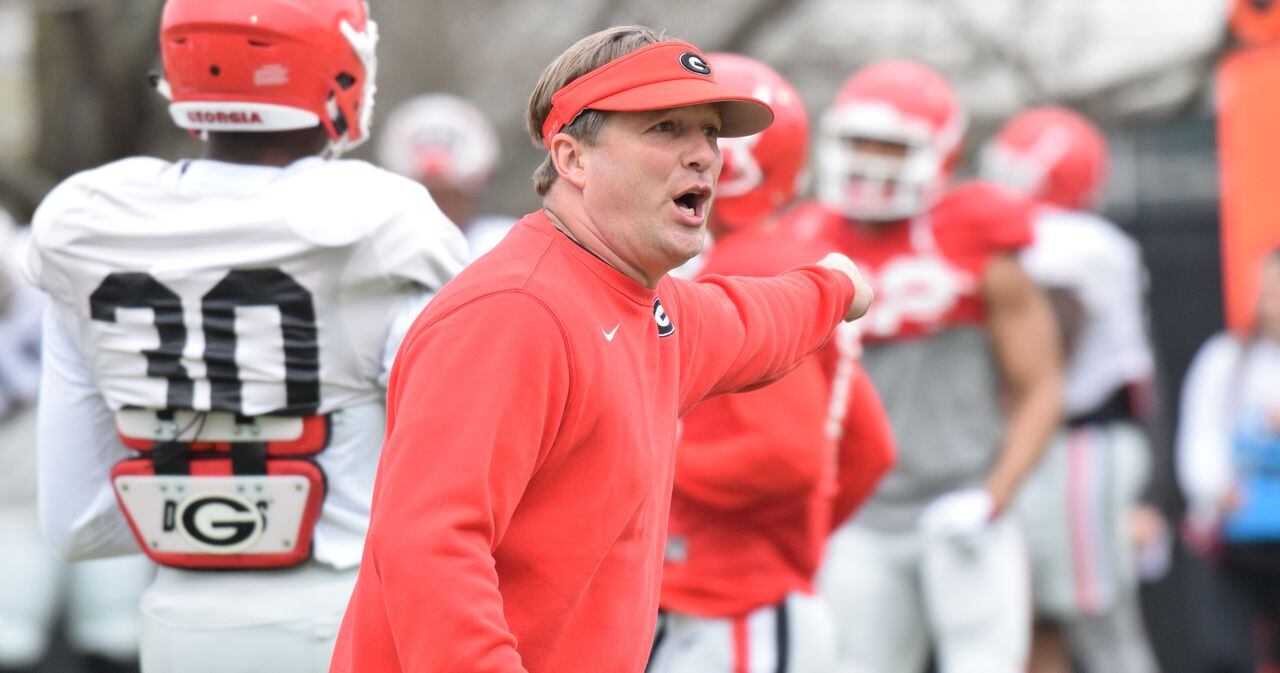 ATHENS – The boys are back.
That'd be your beloved Georgia Bulldogs. The UGA players, old and new, were due back on campus this morning to begin in-earnest preparations for the 2018 football season. They're doing so with great expectations.
Georgia is coming off a 13-2 season that saw them win the school's first SEC title in 13 years and is a runaway favorite to repeat as SEC East champions and meet Alabama in the conference championship game on Dec. 1 in Atlanta. The Bulldogs received nearly 34 times the first-place votes of their closest Eastern Division competition, South Carolina, which got 8 votes to Georgia's 271. The teams meet in Week 2 on Sept. 8 in Columbia.
That distinction has turned the Bulldogs from the hunters to the hunted this year. It has also given way to coach Kirby Smart's latest catchphrase for the team: "Pressure is a privilege."
"Those are things we embrace at the University of Georgia," Smart said of the expectations following the Bulldogs into preseason camp. "We can't run from those things. We know that. Pressure is a privilege. How you manage that and how you embrace that and our coaching staff getting the effectiveness of our players out is what's important to us. And that's really the key ingredient for us going into this season."
The Bulldogs won't go through an actual practice until Friday afternoon. That will be immediately preceded by UGA Media Day, an interview session of Smart and selected players.  The two days prior were to be spent in meetings, orientations and walk-throughs.
The reality is, nearly every one of the players has been on UGA's campus all summer. But workouts then technically remain voluntary. Now they will be overseen by 11 full-time coaches and an army of support personnel.
Georgia has a lot of things to figure out during the 29 practice opportunities the NCAA allows before the season officially kicks off Sept. 1 against Austin Peay. Some of them include:
How the quarterback rotation might look between incumbent starter Jake Fromm, who led the Bulldogs' to 13 victories last season, and talented freshman Justin Fields, the No. 1 dual-threat QB in America coming out of Harrison High School.
Replenishing the leadership – not to mention the talent – that was lost with the departure of 19 scholarship players either to graduation or early appointments in the NFL. Smart credits that group for getting the Bulldogs into the national championship game last year.
Identifying the replacements for seven starters off a defense that was ranked among the top six units in the nation in 2017. Among those moving were Butkus Award-winning middle linebacker Roquan Smith and outgoing seniors John Atkins, Davin Bellamy, Lorenzo Carter, Aaron Davis, who combined to play in 256 of a possible 270 games between them the last four years.
Establishing a hierarchy among five elite tailbacks – D'Andre Smith, Elijah Holyfield, Brian Herrien, Zamir White and James Cook — all seeking to duplicate the success of record-setters Nick Chubb and Sony Michel, who combined for 8,407 rushing yards and 77 touchdowns over the last four years.
Determining when wide receiver Demetris Robertson will be eligible to play. The Cal transfer who hails from Savannah is seeking a hardship waiver that would keep him from having to sit out a year per the FBS transfer rule. If successful, the former freshman All-American almost certainly would enter the Bulldogs' receiver rotation.
Figuring out how Notre Dame graduate transfer Jay Hayes fits into a defensive line that desperately needs both the size and experience his presence is expected to bring to a transitioning unit lacking depth.
And, of course, sorting out the various competitions being waged at virtually every position on the field, including left guard, right tackle, noseguard, all four linebacker spots and punter.
Predictably, Smart insists every position is up for grabs.
"Iron sharpens iron," Smart said. "We're going to have some of the most epic battles for who is going to be right guard, who is going to be left guard, who is going to be the starting defensive tackle. That's what drives us to have success is those battles that happen throughout camp."
There are other issues are expected to sort out themselves over time. Sooner or later, we'll know for sure whether senior linebacker Natrez Patrick will be available to play in the first game or have to sit out a couple more following last year's late-season suspension. And how does former 5-star defensive back Deangelo Gibbs fit in after leaving school spring semester but being readmitted this summer and reinstated to the team?
Media will get their first look at the new Dogs in a brief observation period on Woodruff Practice Fields on Friday. On Saturday, all Dawg Nation can see the team for themselves as a 3 p.m. open practice at Sanford Stadium will precede the annual Fan Day autograph session between the hedges.
That will afford the first extensive glimpse of the $63 million makeover of the West End that brought the Bulldogs a new locker room and recruiting lounge and fans a new scoreboard and access point to the stadium from the bridge.
Unfortunately, there might not be a lot to learn about the team quite yet. That will be just Day 2 of the five-day acclimatization period that will keep have the players in shorts and helmets.
But the excitement over last season and the momentum provided by recent recruiting successes have the fan base – and the players – pumped to finally see the Bulldogs back on the field.
"I feel like we can have another special year this year and that's the reason I decided to come back," said senior wideout Terry Godwin, who has asserted himself as a team leader this season. "I want to be a part of this Georgia team as long as I can."
Next
Georgia Bulldogs, Kirby Smart cash in on football investments with …