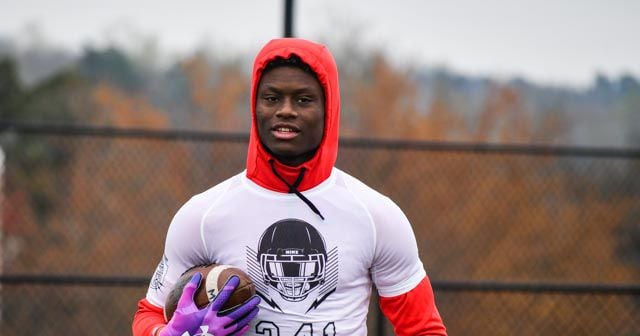 Social media reacts to Georgia's stunning flip of 5-star wide receiver George Pickens
And you thought Georgia was going to have a quiet National Signing Day. The Bulldogs pulled off an absolute stunner when Georgia flipped long-time Auburn commit George Pickens from Auburn.
Pickens is the No. 24 prospect in the country and the No. 1 player in the state of Alabama. When Pickens does sign with Georgia, it will give the Bulldogs the No. 1 and No. 2 players in the state of Alabama, as the Bulldogs also signed Clay Webb.
Related: George Pickens commits to Georgia
Related: National Signing Day: Georgia football signees, projected commitments, live updates
With Pickens in the fold, Georgia now has three wide receivers in the 2019 class, as Pickens joins 4-star Dominick Blaylock and 4-star Makiya Tongue. Blaylock and Pickens are both ranked in the top 40 overall prospects of the 2019 class, as Blaylock is ranked as the No. 36 prospect.
Georgia is still waiting to hear on a number of prospects, including 4-star DB Kaiir Elam and 3-star tight end Brett Seither. Elam will announce at 1 p.m. while Seither will do so at 1:30 p.m.
Best Georgia football stories from around DawgNation