An update on Georgia freshman Deangelo Gibbs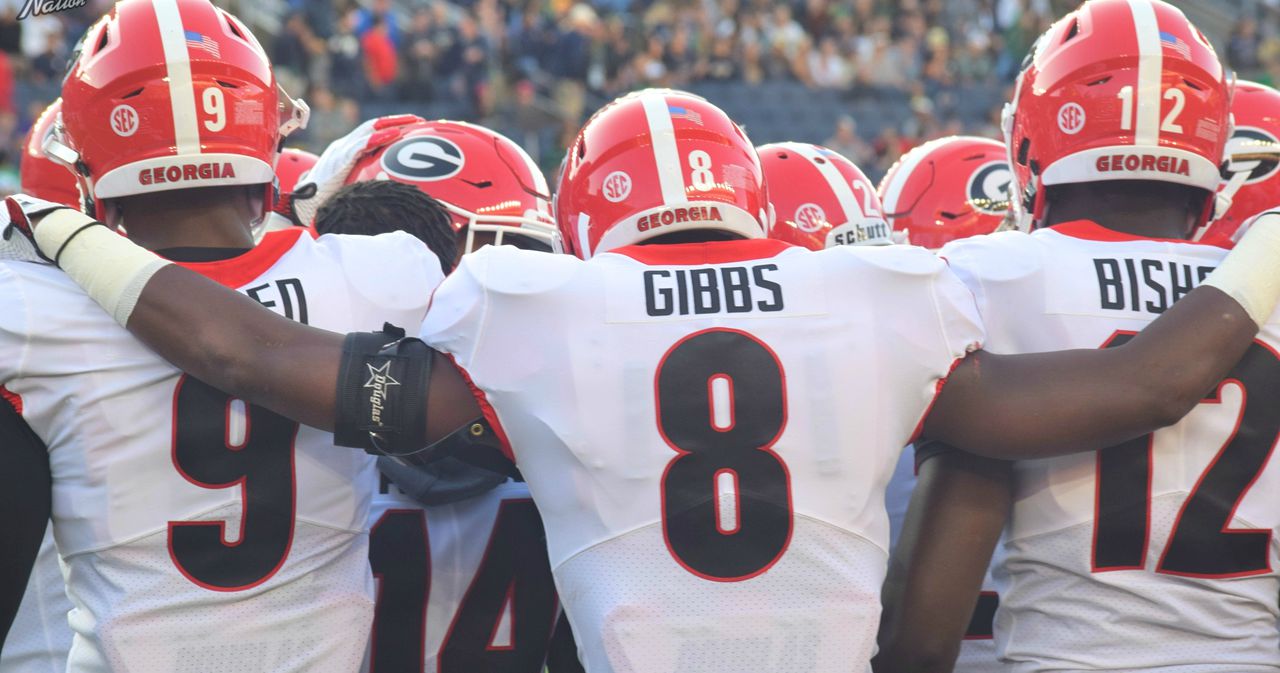 ATHENS — While the media didn't spot freshman defensive back Deangelo Gibbs during Tuesday's practice, and the freshman defensive back didn't make the trip to Georgia Tech, coach Kirby Smart said Gibbs was fine and did practice Tuesday.
"Deangelo was out there (Tuesday)," Smart said. "He didn't go to Tech but that didnt' have anything to do with injury or anything else. It was just in the numbers. He was out there (Tuesday)."
Gibbs was in contention for a starting job this preseason, but his cousin J.R. Reed, the sophomore who transferred from Tulsa last year, ended up grabbing the one open job and ran away with it. The one open starting job was at nickel back, and Reed ended up starting at safety, with Aaron Davis moving down to nickel back. At least that's been the alignment for most of the season.
So Gibbs began the year as a second-teamer and has played in six games, most recently against Florida. He has three tackles.
A product of Grayson High School, Gibbs was a highly regarded prospect: Scout.com and ESPN rated him a five-star, and 247Sports rated him the nation's fourth-best safety. And when Gibbs enrolled early this spring that gave him a leg up on others.
There were six players who enrolled early at UGA this spring:
Gibbs.
Inside linebacker Monty Rice, who has started one game and has 12 tackles, nine of them solo.
Quarterback Jake Fromm, who became the starter after Jacob Eason was injured in the first quarter of the opener.
Receiver J.J. Holloman, who has one catch this year (at Vanderbilt) and has played in five games.
Safety Richard LeCounte, a second-teamer most of the season who has nine tackles.
Offensive tackle D'Marcus Hayes, a junior college transfer who has not played and would be eligible for a redshirt after the season.
UGA News