The top 5 linebackers Georgia will face this season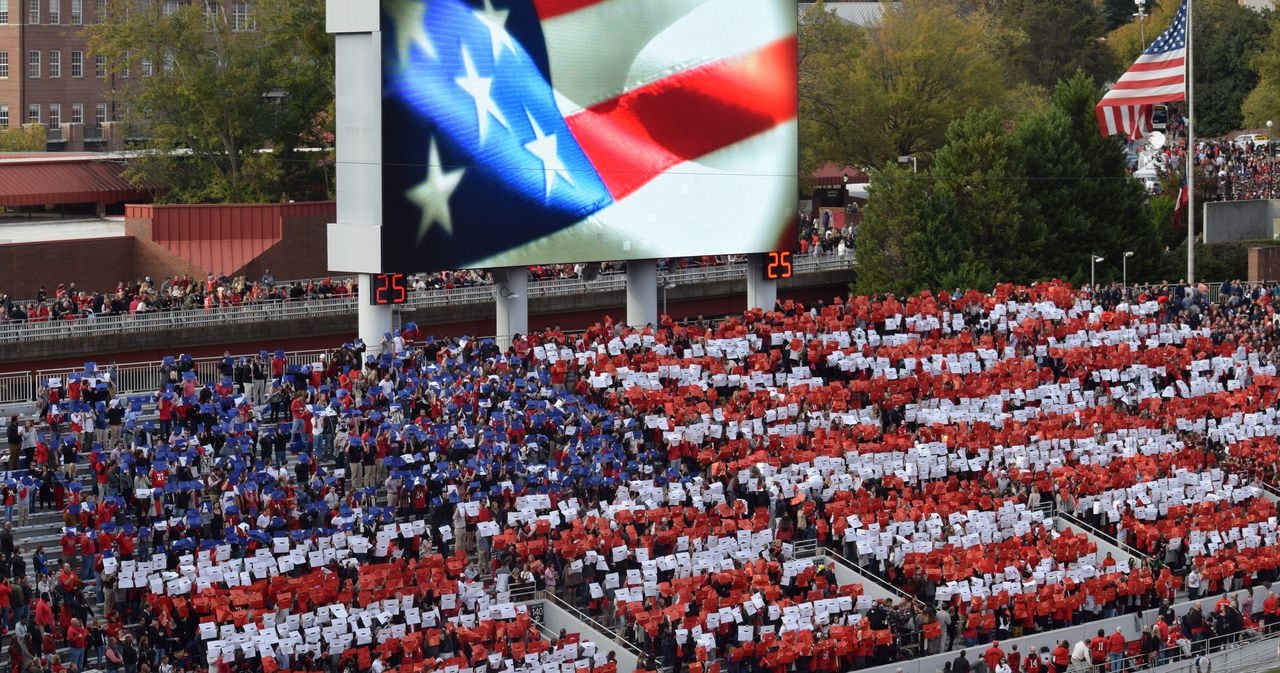 Welcome to your one-stop shop for Georgia football news and takes every Monday through Friday.  Today we look at some Fourth of July fireworks and the best linebackers Georgia will face in 2017.
Kentucky (Yes, Kentucky) has some of the best LBs in the SEC
Next up in our position-by-position breakdown of the best players Georgia will face this season are the linebackers. As always, the SEC is chock full of talent at linebacker, and Georgia will face some of the nation's best when the 2017 season rolls around — including one who doesn't play in the SEC.
Let's get into it.
5. Nyles Morgan, Notre Dame — Morgan appeared on his way to being one of the best linebackers in college football with a stellar freshman campaign in 2014, but his production dipped as a sophomore. He bounced back with a solid junior season, but no one really noticed because of the tire fire that was the Notre Dame defense. As the Irish defense looks to rebound under a new defensive coordinator, the senior captain will be the most-relied upon player on what should be an improved unit.
4. Leo Lewis, Mississippi State — You might know Lewis as one of the MSU players some Ole Miss fan store is suing in the wake of the NCAA's investigation into Ole Miss. But you should also know him as one of the best freshmen linebackers in the country last season. He finished second in tackles for the Bulldogs with 79. He's a hard hitter with a nose for the ball, and should only get better as a sophomore.
3. Josh Allen, Kentucky — Allen was the best pass rusher on the Kentucky defense in 2016, with 8.5 TFL and 7 sacks as a sophomore. Considering the talent surrounding him (more on that in a moment) there's no reason to think he won't eclipse those numbers as a junior on a very underrated UK defense.
2. Skai Moore, South Carolina — Even if you don't like the Gamecocks, it's good to see Moore get back on the field. He led South Carolina in tackles in each of his first three seasons (260 career total tackles) before neck surgery sidelined him for the entirety of the 2016 campaign. If he comes back with anything close to the form he had in 2015, he'll be one of the top linebackers in the SEC and give the Gamecock defense a much-needed boost.
1. Jordan Jones, Kentucky — Jones is a tackling machine. He began his 2016 season with 19 (19!) in UK's season-opener (and his first career start), and finished the season with 109 to his name. That includes a whopping 15.5 tackles for loss and 4 sacks, so he's adept at taking down opponents behind the line. With the run-heavy offensive scheme UGA deploys and the Bulldogs' questionable offensive line, Jones could wreak havoc on Georgia when the Cats travel to Sanford Stadium in mid-November.
UGA's best individual opponents: QB | RB | WR | TE | OL | DL
Bulldog fireworks
Everyone wants to see fireworks on the Fourth of July, so I thought I'd include some of Georgia football's most explosive plays. These are just a couple that came to my mind, so, please, add any the come to yours in the comments.