Georgia players dealing with mass unexpected change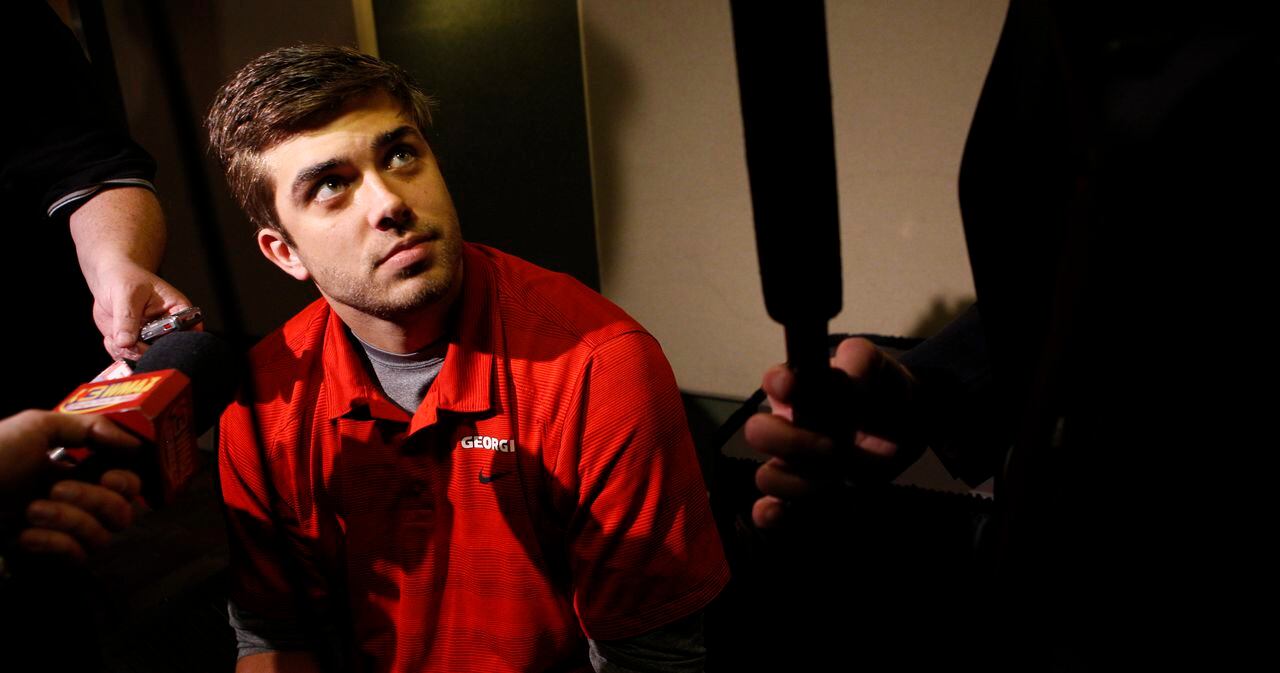 ATHENS – If there are any players on Georgia's team inexperienced with the whole college-coaching turnover phenomena, they can turn to Greyson Lambert for advice.
The Bulldogs junior quarterback is truly a grizzled veteran when it comes to such matters.
"Three head coaches and, if we get a new OC (offensive coordinator), that'll be four for me," said Lambert, who transferred to UGA from Virginia in July. "So it'll be fun. A rollercoaster."
If you sense a little cynicism, there's some in there. But that's not to say Lambert won't be a good soldier when it comes to the transition from Mark Richt to Kirby Smart. He said if his experience has taught him anything, it is to embrace change and roll with it, rather than resist it.
"I don't think it'll be that bad," said Lambert, who started 11 of 12 games for the Bulldogs this past season. "As a team we've told each other we're going to buy into whatever comes. That's the only way to be successful and see results as quickly as we want to see them, is buying into Coach Smart, buying into whatever staff he brings in, and moving on from there."
Georgia's players have had the air knocked out of them the past week. They went from not really believing that Richt was in trouble with the administration to dealing with him being fired, to rationalizing him bolting for Miami, to accepting a new coach.
And now none of them are sure who will be their position coach beyond this season. It's a lot to take in as they prepare themselves for final exams and try to focus on recording a coveted 10th win in a bowl game of no consequence.
"There's a lot on our minds," redshirt sophomore outside linebacker Davin Bellamy said. "You just have to find a way to block it out and continue to chop wood every day. I think with Coach Smart, he's going to make the right decisions for us."
Said running back Sony Michel: "As a team, we're just excited to find out who our coach is. Overall, I think our team is ready to get going. Some of the guys get a chance to establish themselves with another coaching staff. Everybody's just trying to get better."
That's the right tact to take, according to Lambert. And that's the mindset the team leaders will continue to promote as they try to manage emotions in a volatile locker room.
"You have to pick yourself back up and realize that change is inevitable," said Lambert, who has seen more than his share. "I've witnessed a ton of it over my career. And winning is key. Winning is what we want to do and what we want to accomplish is winning championships. Change sometimes helps that, so we're excited about Coach Smart coming in and we're doing what we can do."
Added tight end Jeb Blazevich: "I can't start to think about what I want, because the only way we're gonna be successful is to buy into the direction that he's taking us. We have to buy into what Coach Smart wants us to do."
UGA News