Georgia Tech game time will have to wait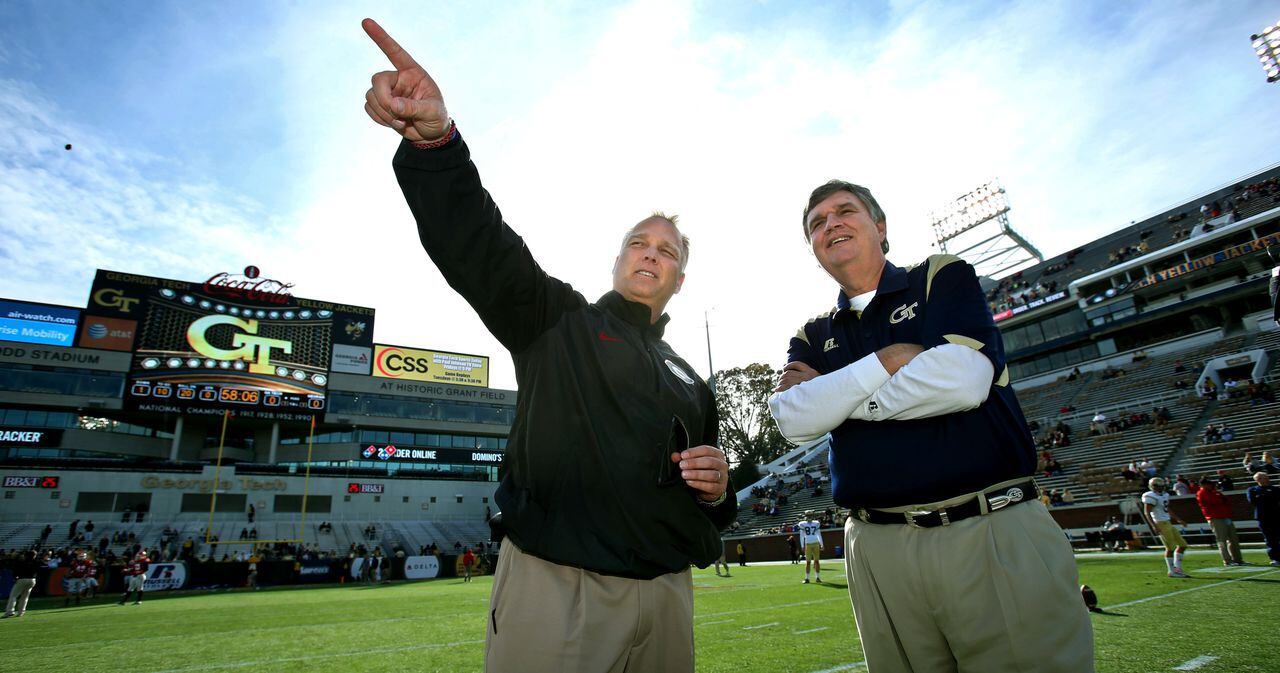 ATHENS — The game time for Georgia's visit to Georgia Tech next week, which is setting up to be important for more reasons than usual, will not be determined until Sunday.
The game will kick off at either noon or 3:30 p.m., the ACC announced on Monday, as ABC/ESPN elected to take a six-day window to see what happens in Saturday's games.
Georgia will be looking to get back on the winning end against its in-state rival, after falling 30-24 in overtime last year in Athens.
Georgia still leads the overall series 64-40-5, including 12 of 14 during Mark Richt's tenure at Georgia. Jim Donnan lost his final three games against Georgia Tech.
Georgia Tech (3-7) is going through a rough season, losing seven of its past eight. But the victory came at home against Florida State, when the Yellow Jackets returned a blocked field goal for a touchdown on the final play of the game.
Georgia (7-3) needs to win out to have a second straight 10-win season. It will finish the regular season against two triple-option in-state teams, first playing Georgia Southern this Saturday at Sanford Stadium.
Next
Isaiah McKenzie is SEC's special teams player of week