What is Georgia's most important position battle of the spring?
Welcome to your one-stop shop for all the relevant Georgia football news and takes every Monday through Friday. Happy Friday.
Jockeying for position
Aside from a few crucial spots, Georgia doesn't really have a lot of position battles going on this spring. At least in the starting spots. It's not clear who will be the starters at receiver, but that combination is only a jumping-off point. Even guys who don't start will still get a lot of run. The openings on the offensive line also are fairly critical, but I'm of the mind that the youth at the position means the difference between any groups of potential starters will be fairly negligible.
But the position battle I'm most interested in following this spring is the one brewing at the Star, or nickel, cornerback. Georgia's defense was incredibly stable this offseason, losing only Maurice Smith at the Star. We know what to expect at every other spot on the defensive side of the ball. Star is a mystery, though, and there's a whole host of guys who could take the spot. For the moment, coach Kirby Smart is planning on manning the position "by committee."
The four names Smart mentioned who will get a look at Star are Tyrique McGhee, Malkom Parrish and early enrollees Deangelo Gibbs and Richard LeCounte III. It was Gibbs who played with the 1s in Georgia's second practice of the spring. But it was LeCounte who had the best moves during the portion media was allowed to view, housing an interception in 11-on-11s.
Only guessing here, but Gibbs is the guy with a leg up in this race. Based on the corners he's offered in his time at Georgia, it's clear that Smart wants bigger corners. Gibbs would be a helluva start at 6-foot-2, 200 pounds. He'd be able to body and run with any receiver in the SEC and jump with them as well. He was a pretty good receiver in high school, too, and if he puts the skills, like the ones seen below, to use defensively, man, he could be something special.
It'll be a good while before we know who Smart picks to take most of the snaps at Star. It's spring and there's no rush right now. More importantly — especially for freshmen Gibbs and LeCounte and sophomore McGhee, who still have a lot to learn at this level — it's all about getting the opportunity to fight for that starting role. Competition brings out the best in players and getting those unproven talents to battle for playing time in their very first practices in college will help set the tone for the rest of their careers.
J.J. Holloman trying to impress with his ball skills
Here's a fun anecdote from Chip Towers and Seth Emerson's practice report Thursday about early enrollee J.J. Holloman.
Freshman early enrollee Jeremiah Holloman saw some snaps and couldn't quite pull in a deep pass from (Jake) Fromm. After the play, Holloman ran to retrieve the ball, prompting receivers coach James Coley to yell: "J.J, don't worry about the ball!" Hey kid, you're not in high school anymore, they have guys to do that.
Dawgs this weekend
NCAA Men's Swimming and Diving Championships continue; Georgia sits in eighth place as of Thursday
Georgia Bulldogs with the swim moves ?#GoDawgs | #NCAASwimDive pic.twitter.com/3dXawp8Nf6

— Georgia Swim & Dive (@UGASwimDive) March 24, 2017
Diamond Dogs face Auburn in SEC home opener
Tomorrow.#SEC Home Opener.#OaaT / #CommitToTheG / #FillFoley pic.twitter.com/7wxYzMTnUj

— Georgia Baseball (@BaseballUGA) March 24, 2017
Georgia equestrian competes in SEC Championship
Horse Evaluations ✔️#SECEQ Championship starts tomorrow. pic.twitter.com/juAjw2tZsn

— Georgia Equestrian (@UGAEquestrian) March 23, 2017
It's Friday
And I can't wait to enjoy this spring weather.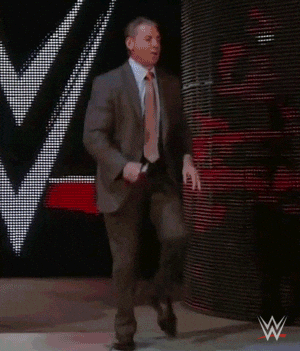 ICYMI
Good dog
Stairs are tough.