Good Day, UGA: The 'Athens, Ga., on a Friday night' edition
Good day, UGA. Welcome to your one-stop shop for all the relevant UGA football news and takes every Monday through Friday. In today's edition, we discuss the possibility of Georgia playing in the Birmingham Bowl against an AAC team and why that actually might not be as bad as it sounds. 
On better terms since Birmingham Bowl
In the days since the end of the regular season, most of the projections I've seen have Georgia penciled in for the Music City Bowl. But, as we all know, bowl season  is rife with speculation and matchmaking, so that projection was bound to change. It seems now that Nashville is no longer the most likely destination for Georgia. As Seth Emerson noted in a post on Dawg Nation on Tuesday, a trip to Alabama and the Birmingham Bowl is looking like a game where Georgia could wind up.
The Tennessean newspaper wrote Tuesday that the "Birmingham Bowl would love Georgia to fall its way." That bowl, which is Dec. 29 at 1 p.m., matches the SEC with a team from The American Athletic Conference.
Should this scenario play out, Georgia would be paired with an AAC team, and South Florida and Houston are the two teams I've seen tabbed as possible opponents. At first, that did not sound too appealing. They aren't historic, storied programs. They don't have large, traveling fan bases. The Birmingham Bowl scenario just kind of seemed like a dud.
But the more I thought about it, the more I was intrigued by the possibility of playing one of these teams. I think South Florida and Houston would present Georgia with interesting challenges that would help Georgia improve and provide and exciting game.
First, here's my mea culpa for giving short shrift to South Florida on Tuesday. I admit that I am no AAC aficionado, so I knew very little about USF when I questioned their existence in the post on Tuesday. They do exist! And they're pretty good. Will Taggert has the Bulls at 10-2 and has overseen one of the best rebuilding jobs in college football during his time at USF. Why his name isn't coming up for more jobs at major programs is beyond me.
Playing South Florida could be good for Georgia's young offense and defense. USF is of a Bizarro Georgia. While Georgia is generally pretty good on defense and weak on offense, South Florida is good on offense and weak on defense. The Bulls are second in the nation in offensive S&P+ but 100th in defense. Georgia's offense still has a long way to go, so a bowl game against a beatable defense that it could score points and gain yards on might go a long way to giving Jacob Eason and his troop of young receivers some confidence heading into the spring.
Conversely, the defense will face another challenge it needs to conquer to reach the next level. One of the reasons USF's offense is so strong is its explosiveness. The Bulls ranks fifth nationally in IsoPPP+, a metric that measures the explosiveness of an offense. The Bulls have multiple touchdown passes of greater than 70 yards and multiple touchdown runs of greater than 80 yards, and rank eighth in the country in scoring. USF can score on you, and it can do it in a blink.
For reference, Georgia Tech, which rode big play after big play to a win over Georgia last weekend, is 13th in IsoPPP+. Time after time this season, Georgia's defense has been beaten by a big play, to the point where it cost the team multiple games. A month of practice focusing on defending deep passes and making tackles in the open field would go a long way to improving that problem. South Florida would probably stretch Georgia's defense to its limits and make for a really uncomfortable game for Georgia fans, but it's also the team most likely to make the Bulldogs better next season.
Houston is an interesting case. Tom Herman left for Texas after a year filled with speculation that he would do just that. I could see the Cougars showing up to the Birmingham Bowl red hot and ready to take on the world or ice cold and completely done with this season. If it's the former, UGA is in for a tough contest. Houston also has a dynamic offense that will test Georgia defense. Its defense has the best defensive tackle in America, Ed Oliver, who will force Georgia's line — which I'm expecting to consist of more underclassmen preparing to contribute next season by the time the game arrives — to be at the absolute top of their game or suffer the consequences. If it's the latter, Georgia rolls in a confidence-boosting victory. That's a win-win in my book.
There is an argument to be made that a potential loss to a Big Ten team looks better than loss to an AAC team. While that is certainly true, who really cares at this point? The season is a wash. Yeah, you'd always rather win than lose, but I don't think any recruits will make their decision based on how Georgia did in some middling bowl game. College football is a constant process. The bowl isn't just the end of this season. It's the beginning of the next one. I'm willing to tack on an extra embarrassing loss to this bygone season if it has the potential to prevent one in the next.
TL;DR
When the Birmingham Bowl sounds dumb, but then you give it some thought and decide it wouldn't be so bad after all.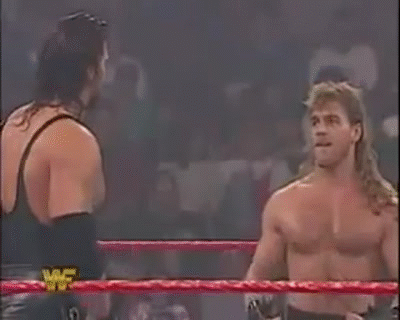 Lady Dogs roll Kennesaw State
The Lady Dogs of Georgia doubled up Kennesaw State on Tuesday night in Athens, earning an 82-40 win to advance to 5-2 on the year. UGA was led by junior Mackenzie Engram, who celebrated her 21st birthday on Tuesday and finished with 23 points and 8 rebounds while shooting 66 percent from the field.
Here are some highlights from tonight's win over KSU!

Full recap>> https://t.co/loo2nCuquq pic.twitter.com/cJCB3e2ev5

— Georgia Basketball (@UGA_WBB) November 30, 2016
Georgia coach Joni Taylor was not satisfied, despite the win.
"I continue to challenge them," she said. "That's the next step for this team. We're not a good team yet, but we want to be a good team. We need to make sure we continue to fight so we get to the next level. I remind them to pound it away and stay focused and give great effort."
The Lady Dogs are in action on Saturday, when they go to Stillwater, Okla., to play Oklahoma State in the SEC/Big 12 Challenge.
One year since Richt's dismissal
I always love seeing good work come out of the Red & Black, UGA's independent student newspaper, where I had the pleasure of serving as a staff member while I was in school. On Tuesday, on the one-year anniversary of the firing of Mark Richt, Emily Giambalvo put together a timeline of all the major events surrounding the Georgia program in the year since. It really has been a crummy year from a Georgia, as well as a general human, perspective. I, for one, am ready to get to January and say, "Good riddance, 2016!"
ICMYI
Good dog
Today's good dogs are these "puppers." It seems they just discovered the range of motion in their necks.
This is the best video ever https://t.co/7GgulBguVb

— Dog and Kitty (@dognkitty) November 29, 2016