Jacob Eason injured in first quarter of Georgia's opener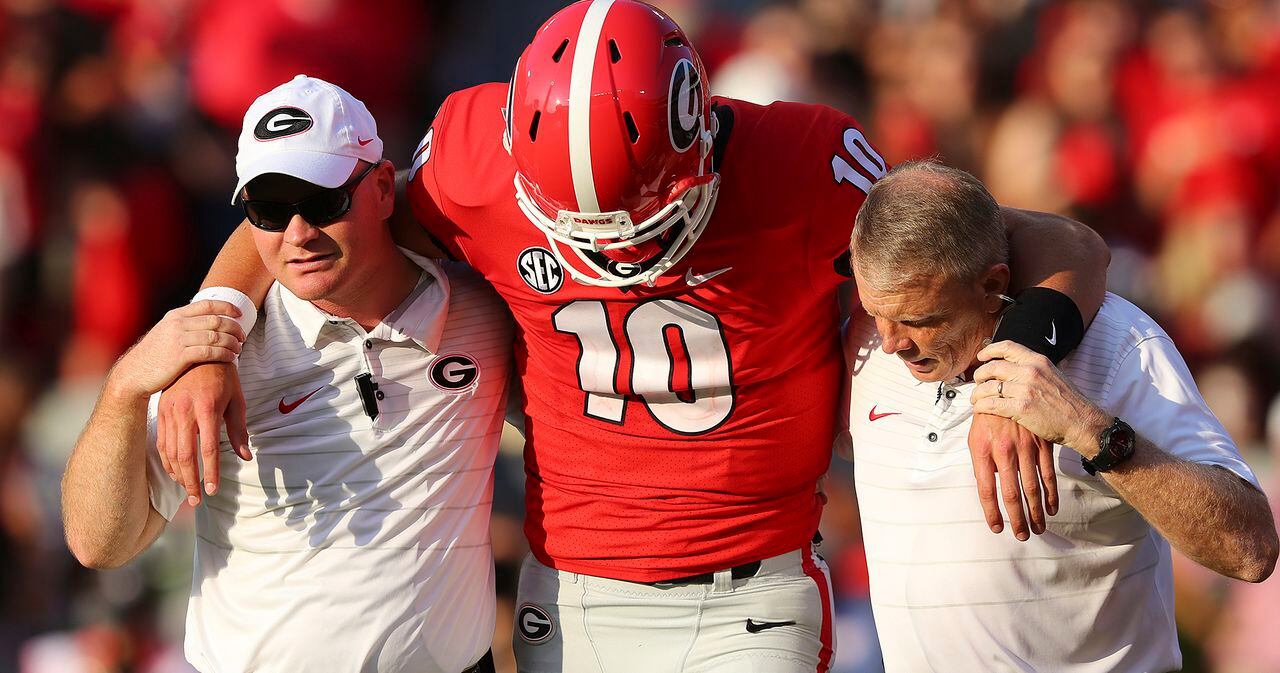 ATHENS — Georgia starting quarterback Jacob Eason suffered a knee injury on the third drive of the season, and freshman Jake Fromm replaced him, leading the Bulldogs to a 21-0 halftime lead.
Eason was described as "out for now" with a left knee injury, per an announcement in the press box about 10 minutes after the injury. Head coach Kirby Smart indicated at halftime that he did not believe the injury to be long-term.
"Got a little bit of a knee sprain," Smart said during an interview network on the UGA radio call of the game. "We think he could be back as early as possible. We don't know when that (would be)."
At the time of the injury, Georgia was scoreless. In fact, it didn't have a first down before a late hit penalty on the play in which Eason got hurt.
At first, Eason got up and limped back to the field, attempting to stay in the game. But it soon was evident that he was too hurt to stay in and fell to the ground, where trainers came to see him. He was helped off the field, arms around the shoulder of two trainers.
Fromm, the highly touted freshman, replaced Eason. He completed the first 2 passes of his career, the second one for a first down. Georgia eventually punted, with Fromm finishing the drive 3 of 6 for 21 yards.
But the next few drives produced touchdowns, one on a Fromm pass. Fromm finished the first half 8-for-12 for 109 yards.
Eason left the game 1-of-3 passing for 4 yards.
Next
VIDEO: Kroger Tailgaters of the Week vs. App State