Towers: Expect UGA fans to heed Kirby's call to 'pack out' G-Day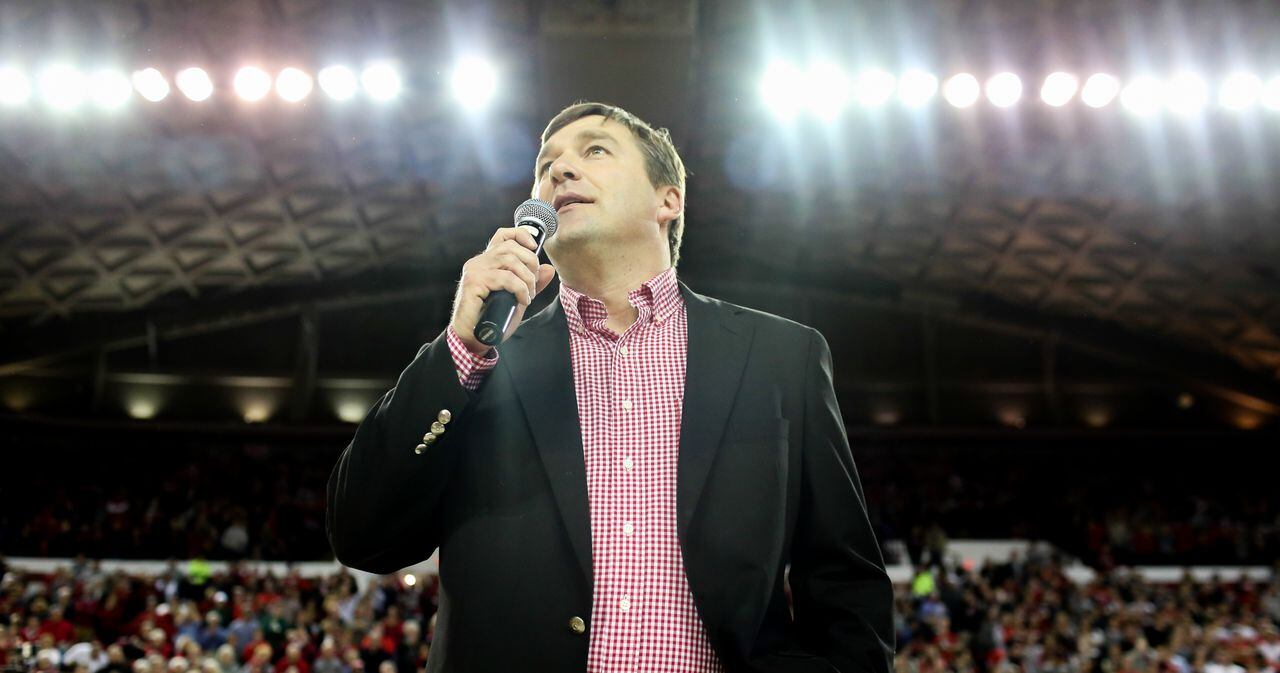 ATHENS — Do you think they'll be able to do it?
Increasingly, I have been asked that question in interviews and from people I've run into here and there. You may have heard that Georgia, and new football coach Kirby Smart in particular, has been beating a drum to "pack out" Sanford Stadium for the annual G-Day Game on April 16. And by pack out, he means having every single seat filled in the 92,746-seat facility.
That's a tall task, especially when you put it in the context of what G-Day has been traditionally at Georgia. Going all the way back to 1960, when they began keeping records semi-regularly, attendance has always being pretty good, especially for a glorified scrimmage. But it has never been anywhere near capacity as we've seen at some other places here of late.
The first G-Day game on record took place in 1954 and drew 18,000 spectators. The most it ever drew in the 1960s was 15,300 in 1967, which was coming off the 1966 SEC championship. Attendance steadily increased in the 1970s, with 20,200 coming to Sanford Stadium in 1979. Even the spring after Georgia's 1980 national championship, attendance went up only slightly to 21,500. The 30,085 that came out to watch in 1982 represented the biggest crowd in the 1980s.
And then it receded and leveled off for a good long time. It wasn't until 2009 that we saw a significant jump, and it went up to 42,458 that year. And with the exception of 2010, it has gone up every year since.
Did you realize that UGA has actually set a record for G-Day attendance in each of the last five seasons? Last year's announced attendance of 46,815 was the most ever.
Which, one might note, is still half of what the Bulldogs and Coach Smart are shooting for this season.
Now there are lots of reasons that Georgia hasn't routinely packed out Sanford Stadium for the spring game. I've always rationalized it that the people of this state and this area simply have better things to do. It's always in April and it's usually a beautiful day. Oftentimes the game has coincided with the Masters golf tournament in Augusta. But neverminding that, it's always on a Saturday when there are baseball and soccer games going on at the parks; there are major league baseball games being played in Atlanta; there are lakes, rivers and creeks to be fished all around; mountain peaks to be hiked.
On April 16th alone here in Athens, there are fully-sanctioned, counts-in-the-standings softball and baseball games taking place. There are supposed to be 3,000 engineers gathered at Stegeman Coliseum. Several class reunions are taking place.
That said, I fully expect Georgia to achieve its goal of packing out Sanford Stadium.
First of all, I see it as a perfect storm of circumstances with regard to the football program itself. Obviously there's a new head coach and 78 percent turnover among assistant coaches. But there's also going to be a high-profile quarterback competition taking place, which will notably include the nation's No. 1-rated QB recruit in Jacob Eason.
But over and above all that is the simple fact that UGA has made this a priority. If we've seen anything at all from the Bulldog Nation in  the last few months is its awesome power when it gets its locomotive pulling in the same direction. Consider the Indoor Athletic Facility, which as of Tuesday has received pledges for $23 million of the $30 million price tag (the fundraising goal was $15 million). Consider the outpouring for Devon Gales, the Southern University player who broke his neck in a game against the Bulldogs but left with enough good will to last a lifetime, not to mention a new home and car and a zero balance for his medical bills.
I asked Georgia's athletic director, Greg McGarity, on Tuesday if he was concerned about not being able to fulfill Smart's lofty goal.
"Absolutely not," he said. "There's no doubt in my mind it will happen. … If we don't we'll be disappointed."
Planning has been ongoing since the turn of the new year. The April 16 event (4 p.m.) is being treated internally just like a fall Saturday home game. Every nook and cranny of Sanford Stadium will be open, every concession stand stocked to the max, every bathroom open. Police will be out en force and parking will be complicated, but a plan is being forged and will be unveiled around the time spring practice commences on March 15.
"For a lot of people, this will be their only opportunity to be in a historic venue, and we want them to have the total fan experience that day," McGarity said.
Sure, at the end of the day, it's just a glorified scrimmage. There's only so much Georgia can do to dress that up. Eason, Sony Michel and Terry Godwin won't play every play. Trent Thompson and Dominick Sanders will probably sit on the bench more than they'll be on the field. But the Bulldogs promise to pull out all the stops.
"We've got some surprises that we'll talk about later that'll help us generate a little more excitement," McGarity teased.
That said, let us hear from fans. Are you planning to go? Would you go if it wasn't being pushed like it is by Smart and Georgia? Will you not go despite the school's pleadings?
Next
Pre-spring analysis: Competition intense, options many at tackle