Tyler Catalina celebrates Senior Week his way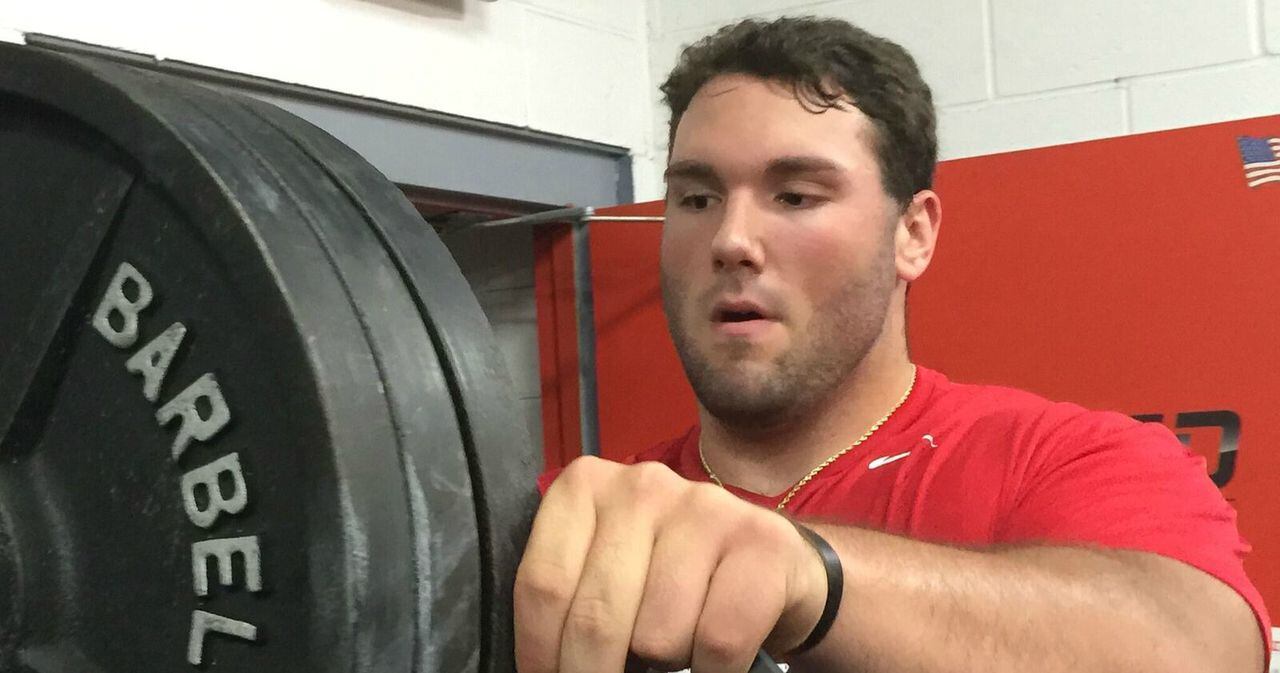 WORCESTER, Mass. — It's Senior Week in Rhode Island, and that's a big deal, according to Tyler Catalina. Well, at least it's a big deal to everybody but Catalina.
Senior Week is an annual event that takes place the week before graduation in which all the impending graduates from URI head to the coast to pretty much party their caps off before donning gowns and walking in graduation in ceremonies on Saturday. Nobody is more excited about graduating than Catalina, but he has chosen to spend his Senior Week back home pumping iron and running sprints at his local gym.
"I didn't feel like it'd be the best use of my time partying all week and getting trashed," said Catalina, who will receive his undergraduate degree in sociology from URI on Saturday. "I've got other things to think about."
No, Catalina's mind is on preparing for what he describes as a "business trip" to Athens and the University of Georgia to play one more season of college football. A three-year starter at Rhode Island, an FCS program in the Colonial Athletic Association, Catalina is coming to Georgia under the NCAA's graduate transfer rule. That means the 23-year-old offensive tackle is immediately eligible. And Georgia hopes to put him to immediate use.
Catalina will travel to Athens with his family on June 2. The family will return here to Central Massachusetts on June 7 and Catalina will stay to continue to pursue his dream of playing in the SEC and, eventually, the NFL.
"That's the hope," the 6-foot-6, 325-pounder said. "That's the plan."
Catalina actually has been home since May 10, and it's fitting that he would be spending most of his time at Exceed Sports Performance & Fitness. It is Sean Smith, the gym's co-owner and Catalina's personal trainer for the last three-plus years, who has done most of the prodding to get Catalina into the position he's currently in.
The Bulldogs' hope is that Catalina can come in and start at one of the two tackle spots, left or right. He'd like to play the blind-side (left) like he did at URI but, of course, just hopes for playing time of any sort.
"I'm excited, a little nervous, too," Catalina said. "I'm just eager to get there and get started. Nobody's going to outwork me."
Catalina said he'll continue to work out six days a week until he gets to Athens. In the meantime, Catalina said he'll limit his senior celebrations to fishing and an occasional round of golf at Holden Hills Country Club with his brother Tony.
Next
Two Bulldogs, one bad situation, two results