A stat about Georgia in preseason polls that won't make Bulldogs fans happy
Welcome to your one-stop shop for Georgia football news and takes every Monday through Friday. Today, we look at Trent Thompson's run-stopping ability, how the UGA-Notre Dame series came to be and a depressing stat about Georgia in the AP Preseason Poll.
Bulldogs in the AP Preseason Poll
I'm sorry to do this to y'all on a Friday, but this is an interesting stat I thought y'all would want to know.
The Statistically Speaking blog published an excellent post this week on the trends in the AP Preseason Poll. You should read the whole thing, but we're going to focus on what it said about Georgia. Since 2005, Georgia is one of only five teams to be included in the AP Preseason Top 25 on an annual basis, along with LSU, Ohio State, Oklahoma and Southern Cal.
Now, here's the part you're not going to like, and you may have picked up on it already. Of those five teams, Georgia is the only one to not appear in a national championship game during that span. Not only that, it's the only team with double-digit appearances in the Preseason Top 25 that hasn't made it to a title game.
| | |
| --- | --- |
| Team | Appearances |
| Georgia | 12 |
| LSU | 12 |
| Ohio State | 12 |
| Oklahoma | 12 |
| Southern Cal | 12 |
| Florida State | 11 |
| Florida | 10 |
| Oregon | 10 |
| Alabama | 9 |
| TCU | 9 |
Another interesting tidbit from the post is that while Georgia is always in the Top 25 of the AP Preseason Poll, the Bulldogs are rarely ranked among the national title contenders. Georgia has only been ranked in the preseason top 10 four times since 2012.
Based on the Top 25s of various media outlets this offseason, it's a safe bet that Georgia will extend its streak in the AP Preseason Poll to 13 years. Barring this team performing exceedingly above expectations, Georgia still won't have a national title game appearance come season's end.
Downer, meet Upper
To make amends for that depressing stat, here's the video of Run, Lindsay. Because there isn't a woe in this world that can't be cured by Larry Munson's voice.
How the UGA-Notre Dame series came to be
If you're looking for a good read this morning, check out Chip Towers' dive into how the Georgia-Notre Dame series came to be. If not for a chance meeting in Athens in 2013, we might not be gearing up for the most highly anticipated Georgia football game of the last decade. Aside from just seeing how this specific game was scheduled, it's an interesting look into how scheduling works in college football. Check it out.
How the Georgia-Notre Dame series came to be https://t.co/dPCKGL1FH7 pic.twitter.com/U77mJb9WHT

— DawgNation (@DawgNation) June 8, 2017
Trent Thompson among best run-stopping DTs
Hey, here's yet another reason you should be super excited about Trent Thompson heading into the 2017 season. According to Pro Football Focus, in 2016 he had the fourth-highest run stop percentage among defensive tackles.
Not many defensive tackles in college football stood out against the run as much as @FootballUGA's Trenton Thompson pic.twitter.com/ZcIJ04GZNl

— PFF College Football (@PFF_College) June 8, 2017
It's Friday
It looks like another nice weekend ahead. Why not go swimming?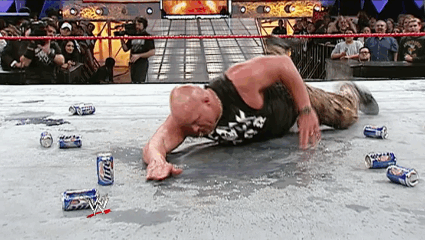 ICYMI
Good dog
There are some things you can't unsee.
If you've never seen a husky with absolutely no body hair then here you go. Enjoy pic.twitter.com/BQww3jUbmB

— Shishou 🌐 (@OmonaKami) June 8, 2017
r